You're bringing a group to Sacramento for a conference. When your delegates arrive, they will be pleased to find an easy-to-access, open and comfortable facility in the heart of downtown with plenty of amenities that will contribute to a great experience. Here's just a few of the amenities inside the Sacramento Convention Center that will make your delegates very happy.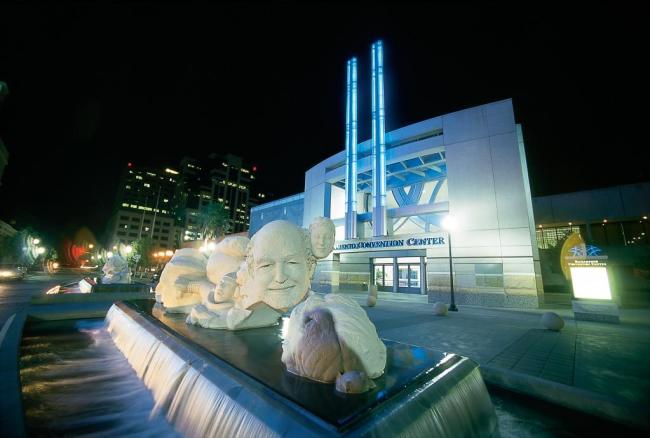 Food. We all know that food and beverage is a very important part of the conference experience. In Sacramento you'll find a variety of farm-fresh options, not only out in the local restaurant scene, but even more importantly, inside the convention center. For lunch, whether during a quick workshop break or on the go, stop by APizza, located across from exhibit halls D and E. APizza serves up some of the best pizzas in the country, as well as salads, sandwiches and soups, all made from fresh, locally-sourced ingredients.
Starbucks, everyone's favorite coffee shop, is located just next door to APizza. So, when your delegates need their morning jolt to wake them up after a fun night on the town, rest assured that their favorite caffeinated drink is just steps away. You just can't go wrong with a Starbucks in the house.
As America's Farm-to-Fork Capital, Sacramento does more than just occasionally offer fresh, healthy meals. Farm-to-Fork is part of who we are, and that shows up in just about everything we do. So it's really no surprise that our convention center's catering partner, Classique Catering, prides itself on making sure that each delegate who walks through the convention center doors, gets a taste of our regional, farm-fresh ingredients year round. Not only does Classique produce healthy meals that taste great, they also make a point of giving back to the community. Any excess food from an event is donated to Sacramento's Union Gospel Mission Food Bank.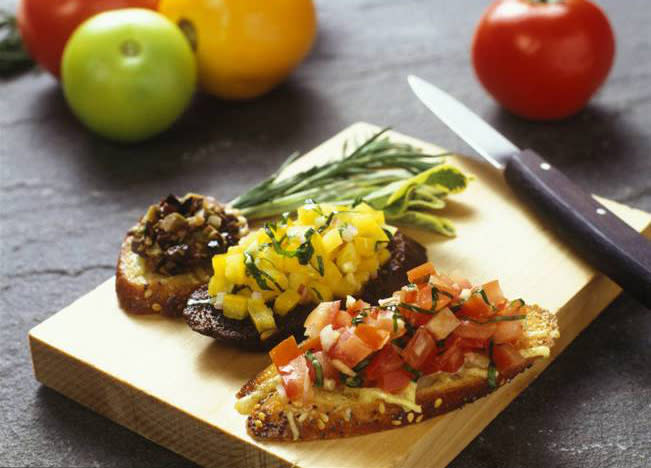 Technology. Just behind food on the importance scale, is probably a center's technological capabilities. The Sacramento Convention Center works with Wombo Inc., to bring cutting edge technology to each and every meeting and event, no matter how big or small. And when you aren't in your meetings, you'll still have access to free WiFi throughout the center's public areas.
Unique Meeting Space. While the Sacramento Convention Center offers 384,000-sq. ft. of flexible event space, 134,000-sq. ft. of exhibit space and 31 meeting rooms, the most enchanting space in the center is located just outside the East Lobby. Take advantage of Sacramento's canopy of trees and blue skies to stage your special event on the outdoor patio terrace, where guests will be in the company of not only a spectacular view but a growing collection of art from the Art in Public Places program.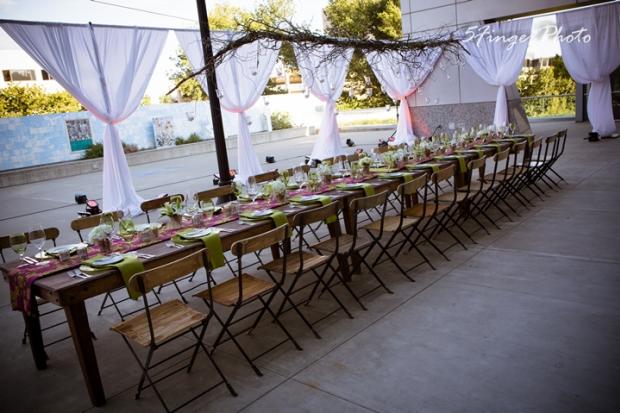 The Sacramento CVB is here to help you plan your meeting or event. For more information hosting your event in Sacramento, click here.