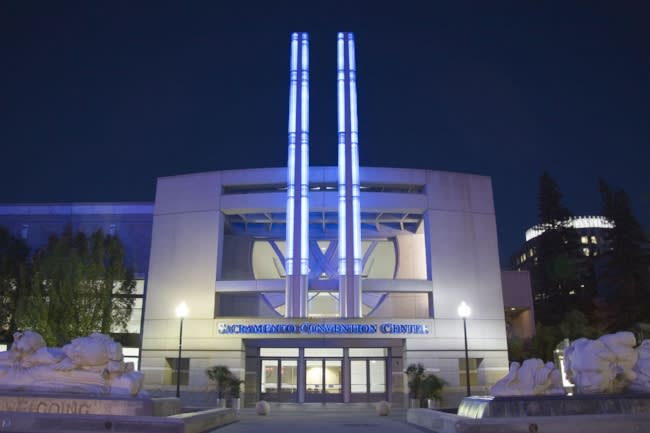 Downtown Sacramento is a lot more crowded this week. Parking garages are full of out-of-towners, restaurants are packed, and first-time visitors are seeing the city that continues to impress with its farm-fresh food, exciting events at the Golden 1 Center and national recognition as Greta Gerwig's "Lady Bird" garnered five Oscar nominations. Downtown is packed in part thanks to the annual Unified Wine & Grape Symposium's descent on the city.
Locals might not like having to wait a bit longer at a restaurant or hunt for their morning parking spots.
But locals are actually the real winners when large convention groups come into town.
"Unified Wine & Grape Symposium represents a significant two-day boost to sales," said Patrick Mulvaney, owner of the popular farm-to-fork restaurant Mulvaney's B&L. "This translates to a big increase in salary and tips to our employees."
The event has been coming to Sacramento – and growing – every year since 2005 and now represents 14,000 visitors and $4.3 million in economic impact for the region.
"Sacramento plays host to large convention groups like Unified Wine & Grape Symposium for the direct benefit that the event offers to the residents of this region," said Mike Testa, President & CEO of Visit Sacramento. "Visiting delegates spend money not only on local businesses like retail, restaurants and hotels, but the transient occupancy tax generated by hotels goes to the city's and the county's general funds, which pays for police, fire and parks, among other services. Tourism isn't about the tourist, it's about enhancing the quality of life for the people who live here."
Other large groups that come to Sacramento on an annual basis include a faith-based group that fills summer weekends, and SacAnime twice per year, which draws 17,000 people each time and $2.6 million in economic impact.
The large conventions and sporting events Visit Sacramento draws are the ones that make the biggest splashes in the media, but it's the steady flow of groups throughout the year – large and small – that combine to bring significant economic impact to the region. In 2017, 551 different conventions, tour groups and sporting events brought $167 million in economic impact, which helps provide a strong visitor-based influx of money that not only translates to business revenue and jobs, but also helps fund public safety, parks and other services local residents need.