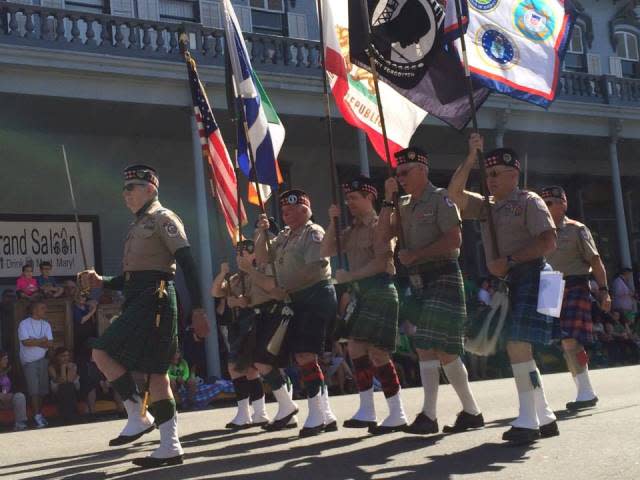 St. Patrick's Day comes early this year in Old Sacramento! (Photo courtesy of Downtown Sacramento Partnership.)
Don't let the rain stop you from having fun this week! Sacramento is chock-full of great outings that celebrate our culture, misfits, and creatives. The Crocker Art Museum will show off our human "oddities" this Thursday during its monthly Art Mix series and opens its much anticipated Andy Warhol: Portraits exhibit. You can also laugh it up with Jeff Dunham or with the motley crew headlining this year's Sacramento Improv Marathon.
For more information about these and other Top 6 Events, click on the links below:

Art Mix: Vaudeville
Crocker Art Museum
Thurs 3/10

Jeff Dunham: Perfectly Unbalanced Tour
Sleep Train Arena
Thurs 3/10
Sacramento Improv Marathon
Sacramento Comedy Spot
Fri 3/11 - Sun 3/13
Sac Comic-Con
McClellan Conference Center
Sat 3/12 - Sun 3/13

20th Annual St. Patrick's Day Parade
Old Sacramento
Sat 3/12
Andy Warhol: Portraits
Crocker Art Museum
Sun 3/13 -  Sun 6/19
Find things to do in Sacramento this week and every day of the year at
Sacramento365.com
.