Welcome back to Sacramento! The past year and a half was difficult for everyone, and Sacramento was no exception, but now we are looking to the future, and happy to have you back in town.
And we've missed you.
Click here to see more things to do in Sacramento and plan your stay.
Over the course of 2020, we dealt with the same hardships all of you did – closed restaurants, shops, wineries, breweries and museums; having to stay distanced from our friends and loved ones; and the anxiety posed by the threat of the global pandemic and the difficulties of never knowing what would happen in the next days, weeks or months.
But now, we are happy to say that California is open, and Sacramento is ready to greet you with a smile – a smile you can see, now that the mask mandates are a thing of the past.
And we've been busy getting ready for you.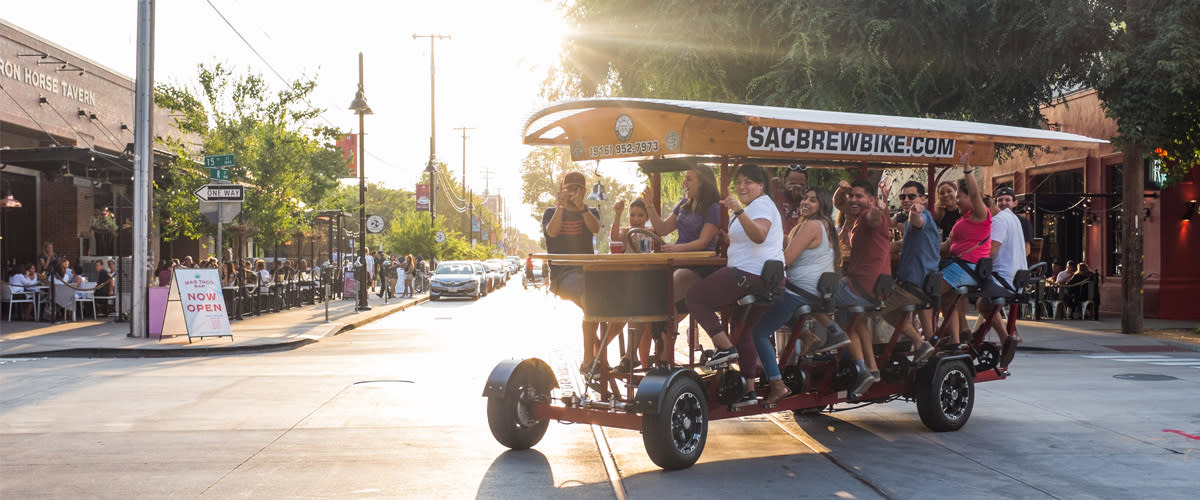 Our hospitality industry was thrown a curveball by the pandemic, but we kept investing in making Sacramento an even better place to visit. Construction continued on the SAFE Credit Union Convention Center and SAFE Credit Union Performing Arts Center. That means that not only will we be welcoming conferences back to Sacramento in a brand-new, state-of-the-art facility, but when the Broadway Sacramento Series returns this fall, it's in the new theater space that's got a whole host of features to make the viewing experience better, and that's more accessible to all.
But it wasn't just the big infrastructure projects that continued during the pandemic. You can now stay at the newest hotel adjacent to the oldest building in the city. The Fort Sutter Hotel opened, bringing 105 brand-new guest rooms in a boutique hotel across the street from Sutter's Fort in the heart of Sacramento's trendy Midtown district. The lobby features a new bar and also includes a Cafe Bernardo, a Sacramento favorite from legendary local restaurateur Randy Paragary.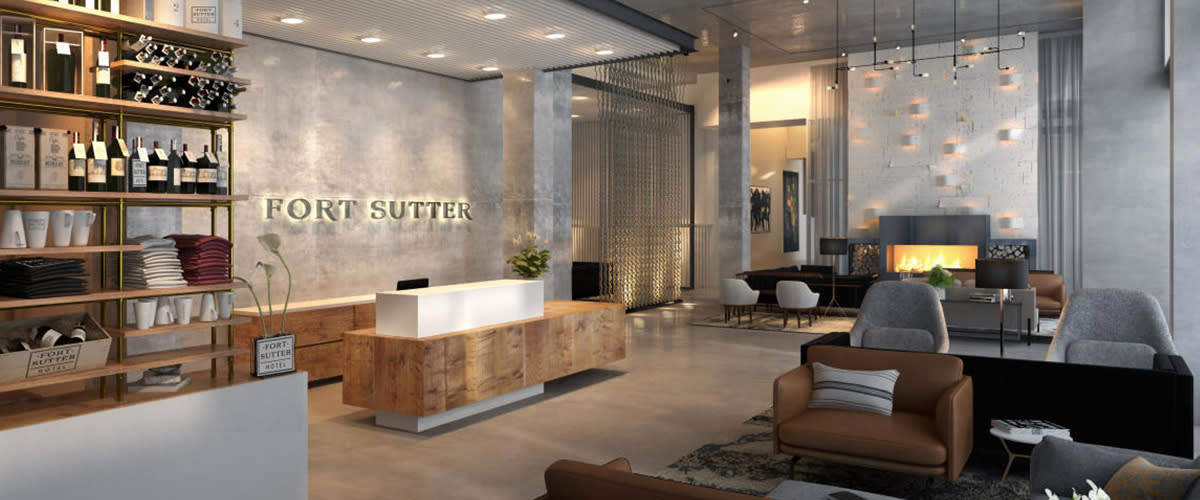 We also took advantage of the excellent weather in Sacramento and expanded outdoor dining to a large degree, shutting down lanes of traffic to expand our restaurants and even opening an al-fresco dining experience in Downtown Commons around the Golden 1 Center, home to the NBA's Sacramento Kings. It's too early to tell how much of that will continue to be a normal thing going forward, but we get the feeling that now that so many have enjoyed outdoor dining more frequently, it's not going away anytime soon.
While 2020 may forever be known as the year everything was canceled, we at Visit Sacramento were pleased to announce the return of the Farm-to-Fork events in September 2021. Join us to celebrate all things fresh food, from the Legends of Wine tasting evening at the Capitol (Sept. 9) to the Tower Bridge Dinner (Sept. 12) and the two-day free Farm-to-Fork Festival Sept. 17-18, which not only features food samples, chef demonstrations and food and drinks for purchase, but a free concert series. Check back here July 1 to see who is headlining the festival and to get more information on the events and purchase tickets to Legends of Wine and enter the random drawing for the chance to purchase two tickets to the Tower Bridge Dinner.

Sacramento has always been a resilient town, harnessing a pioneer spirit and pairing it with a taste for the finer things in life, and as we forge ahead into the coming months and years, we're embracing good food, live music, and really taking the time to sit and savor some of the things we missed over the course of the pandemic – in a word, togetherness.
Sure, we could get a fair-trade latte made with locally roasted beans and organic milk from a farm on the edge of town and take it home, but as delicious as taking that coffee to-go was, it just wasn't the same as sitting down and connecting with old friends or making new ones, and enjoying the Delta breeze wafting off the Sacramento River through the patio seating area.
Now that you're coming to Sacramento, we're pleased to welcome you back and invite you to experience those moments unique to travel when you find yourself in a new place surrounded by people you've never met, but before long you have new friends. The city is California's capital, but it still has a small-town vibe, and when you hop on a barstool at a local brewery, there's a good chance that the beertender behind the counter is the person who actually brewed your beer.
Speaking of beer – the Sacramento region has approximately 80 craft breweries, and they offer a little bit of everything. You can get a classic lager from a place like New Helvetia Brewing Co. that recalls Sacramento's storied brewing history, or hit up Track 7 Brewing Company for a west coast-style IPA, or anything in between. Fortunately, the Sacramento Area Brewers Guild has a brewery passport program that will help you keep track of what there is to do and where you've been.

It's not just beer that Sacramento does well when it comes to drinks. Did you know that the Sacramento region grows more wine grapes than the Napa Valley? Well, now you've got your next piece of cocktail party trivia, and your marching orders to go explore some of the local wineries. From Clarksburg's Bogle Vineyards to Andis Wines in the Sierra Foothills and Boeger Winery in the Apple Hill area – and many more – you now get to enjoy the fruits of the labor our local vintners put in during the pandemic shutdowns. That bottle with "2020" printed on the label will at last give you something truly good to associate with that year.
Of course, one of the most routine and enjoyable aspects of life that we all missed over that time was the simple act of getting together with friends and loved ones and sharing a meal. Sure, we had our small groups, but now that it's safe to see more people again, Sacramento is here to ensure that you've got the best, freshest food you can find. Our 12 Michelin-rated restaurants deliver unique experiences from chefs who have mastered the ability to turn our locally sourced bounty into something truly special.
And what of that bounty?
Sacramento is America's Farm-to-Fork Capital, and as the urban center surrounded by a vast amount of agricultural land – from produce to proteins – our restaurant menus change at least as frequently as the seasons, offering you food that, in many cases, was plucked from the ground earlier that same day.
Maybe you've enjoyed – or dreamed of enjoying – sushi in Tokyo, a macaron in Paris or caviar in New York City. If you have, you may be surprised to find there's a good chance that your sushi rice came from Sacramento, the almonds used to make the Macarons were processed by Blue Diamond Almond growers in Sacramento, and the caviar came from Sterling Caviar, yep, Sacramento.
We've turned food into art here in America's Farm-to-Fork Capital, but we're also fans of art for art's sake. Our annual mural festival, Wide Open Walls, draws in local and international muralists to paint the city, and we currently have close to 800 murals around town. New public artwork at the SAFE Credit Union Convention Center inspires the imagination – and makes for a great selfie spot for your Instagram followers. Sacramento also boasts one of the best art museums on the west coast in the Crocker Art Museum, which features art from antiquity to the present day, one of the largest collections of European pencil sketches in the United States, and, perhaps most notably, a robust collection of California Impressionist paintings.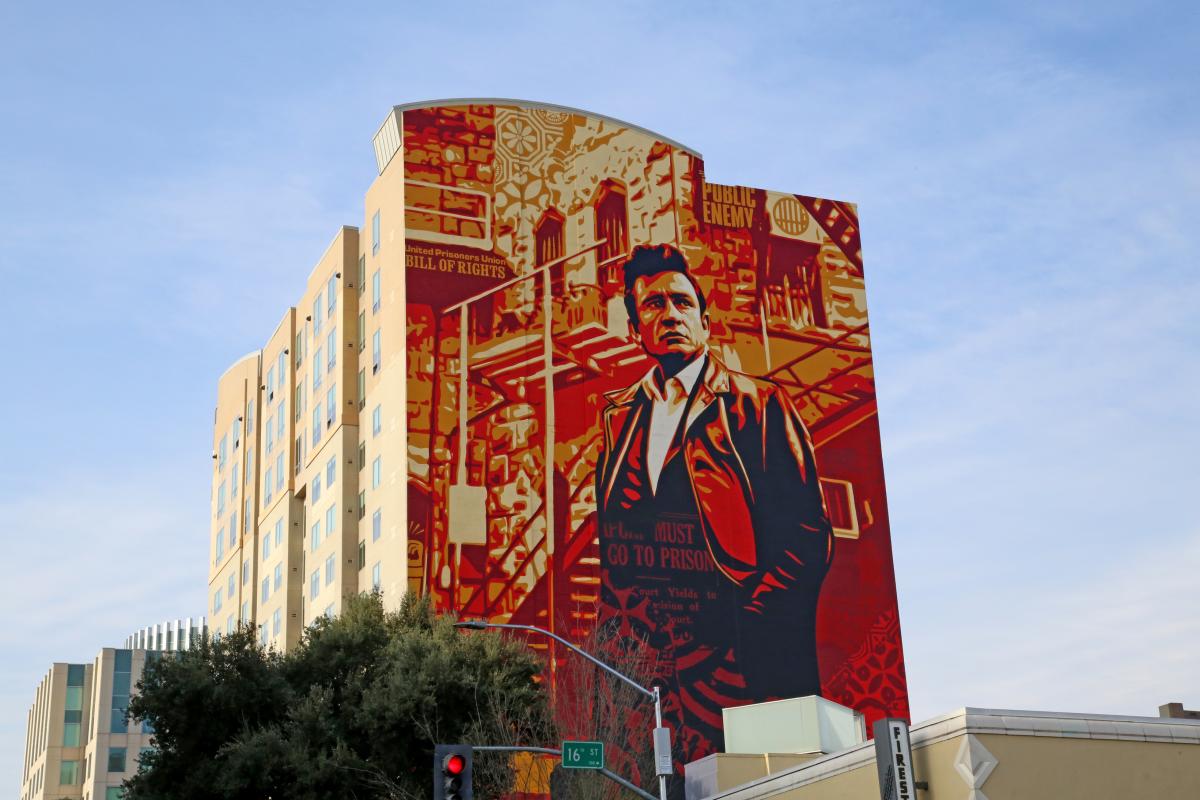 One of the best ways to experience Sacramento's public art is top on a bike and take a self-guided tour of the murals and other pieces throughout the city. There are few better experiences to be had in Sacramento than cruising under the tree canopy of a Midtown street on a Jump Bike on a warm summer evening, taking in the art, stopping off for a latte, and then making your way to a restaurant for a delicious meal and craft cocktail while the tunes from a local musician filter through the din of the dining room. If it's a Wednesday, you can head to Winn Park in Midtown for the Wednesdays at Winn farmers market, which features local artisans as well as fresh food, and, of course, local live music.
As 2020 dawned in Sacramento, we were all looking forward to enjoying the music festivals that were increasingly coming to Sacramento to be enjoyed by thousands of fans. And while Covid-19 threw a massive wrench into the live music scene, we still managed to have Dance Gavin Dance rock out on Tower Bridge to an audience from a dozen countries in a massive streaming event. It was fun, it was unique, and it was exciting. And now that music is back on the menu, that's exactly how you'll be able to describe Sacramento's live music scene going forward. Hard times foster great art, and perhaps nowhere is that more true than with music, so make sure to check Sacramento 365 for concerts, music festivals and local bands playing coffee bars when you're in town, because they've all had a lot of time at home recently to hone their skills.
While there is so much to do in Sacramento, and we want you to come and experience it all, we also recognize that everyone has different levels of comfort as we emerge from the pandemic. The Sacramento hospitality industry puts safety first, and while that sounds cliche – and often is – in Sacramento, it's real. Look for the S.A.F.E. Pledge from our hotels and other hospitality businesses. This means they've pledged to go above and beyond the cleanliness and safety guidances put forth by public health officials to ensure you have the best and safest vacation when you're here.
After being cooped up for more than a year, we know everyone wants to travel, and you could choose anywhere. So, since you've chosen to come to Sacramento, we just want to say two things:
Thank you, and welcome back.