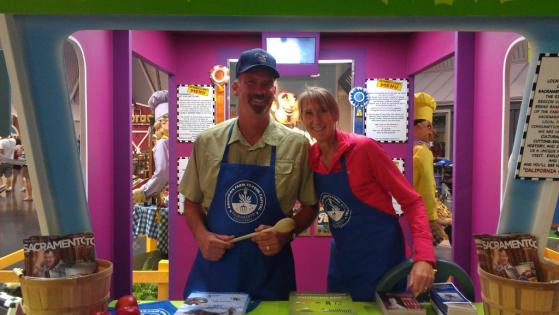 Now is your chance to be a part of the most exciting events in Sacramento. Get a front-row seat to some of the most exciting events – from the Amgen Tour of California to farm-to-fork events, wine tastings and other community goings-on, volunteer with the Sac Event Crew to meet fun people and be a part of the events people talk about around the water cooler the next day.
Volunteers have always been a large player in the events held by the Sacramento Convention & Visitors Bureau. With the Sacramento Sports Commission and farm-to-fork events added to the mix in the past two years, the need for volunteers has grown astronomically. The Sac Event Crew is the premier volunteer network for all three divisions and has 1,300 registered volunteers who logged more than 10,000 volunteer hours in 2014. Looking forward to this year's growing calendar of events, the need is even higher.
Members of the Sac Event Crew will assist with several large-scale events including Amgen Tour of California in May, Save Mart Grape Escape in June, California State Fair in July, Farm-to-Fork Celebration in September, and other exciting SCVB- and Sacramento Sports Commission-sponsored activities throughout the year.  Sac Event Crew offers volunteers a wide range of opportunities, and new events are frequently added to the roster, including the USATF National Junior Olympic Championships in summer 2016.
Beyond getting a behind-the-scenes glimpse of the SCVB events, volunteers will have the opportunity to enhance their existing expertise and build new skills, meet people who are also passionate about the Sacramento region and, of course, receive perks like free tickets, T-Shirts and other benefits. Most importantly, Sac Event Crew volunteers help make a difference in their community.  
Those interested can find more information and register to participate on the recently launched program website, saceventcrew.com.