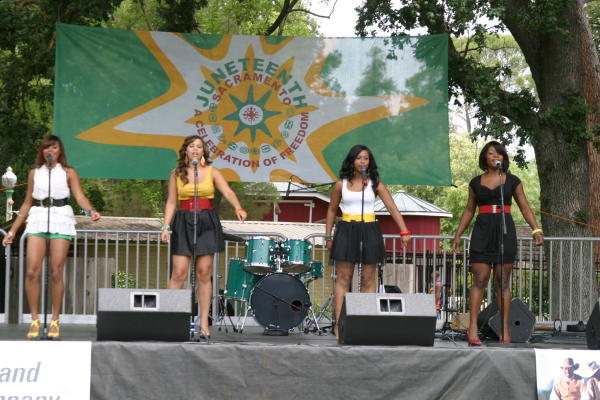 Photo courtesy of Sacramento Juneteenth, Inc.

 
Sacramento is getting festive this week! Celebrate black history, enjoy French cinema, and samba down to CLARA Midtown at one of the many cultural festivals taking place in the River City. Take a look at our Top 6 Events list below:
 
---

Sacramento Juneteenth Festival
Cesar Chavez Plaza & William Land Park
Thurs 6/15 - Sat 6/17

25th Annual SAMMIES Awards
Ace of Spades
Thurs 6/15

Sacramento French Film Festival
Crest Theatre & Esquire IMAX
Fri 6/16 - Sun 6/25
Modern Masters
Harris Center of the Arts
Fri 6/16 - Sun 6/18

Brazilian Carnaval de Verao
CLARA Midtown
Sat 6/17
Hand to God by Robert Askins ($9 at 9pm)
B Street Theatre
Sat 6/17
---

The uniqueness and vibrancy of Sacramento's arts scene is beaming! Join Sacramento365 and make it an arts night all June long! The bevy of artsy events happening this month is a not-so-subtle reminder of why it's such an exciting time to be living (and playing) in our region.
 
Find things to do in Sacramento this week and every day of the year at Sacramento365!