If you're bored in Sacramento, it's probably your fault. You think there's nothing to do? Please. That's an old gripe from people who wanted to be miserable. But that's not you, right?
We've got an event website, Sacramento365, that has more than a thousand events on it at any given time. Don't want to look at a website? Follow Sacramento365 on Instagram. We post an event of the day literally every day on Instagram Stories.
Want culture? We've got murals, we've got professional arts from ballet to Broadway, and we've got museums with everything from 4,000-year-old art to interactive exhibits and tours under the Old Sacramento Waterfront. Get details here.
Is live music more your jam? Big-name performers like Lady Gaga, Paul McCartney and Pink have graced the stage at Golden 1 Center. Small local bands play the cafes, restaurants and medium-sized venues throughout town. Oh, and there's this band coming to Sacramento in 2020 called Metallica. They're playing two days at the Aftershock Festival at Discovery Park with two unique set lists. It's kind of a big deal.
We also love to eat. And we eat fresh and local, which is super easy, since we are America's Farm-to-Fork Capital. Whether it's brunch, a fancy dinner or some kickass ethnic food that you're after, we've got you covered. And it's really, really good, too. The Michelin Guide agrees with us, at least.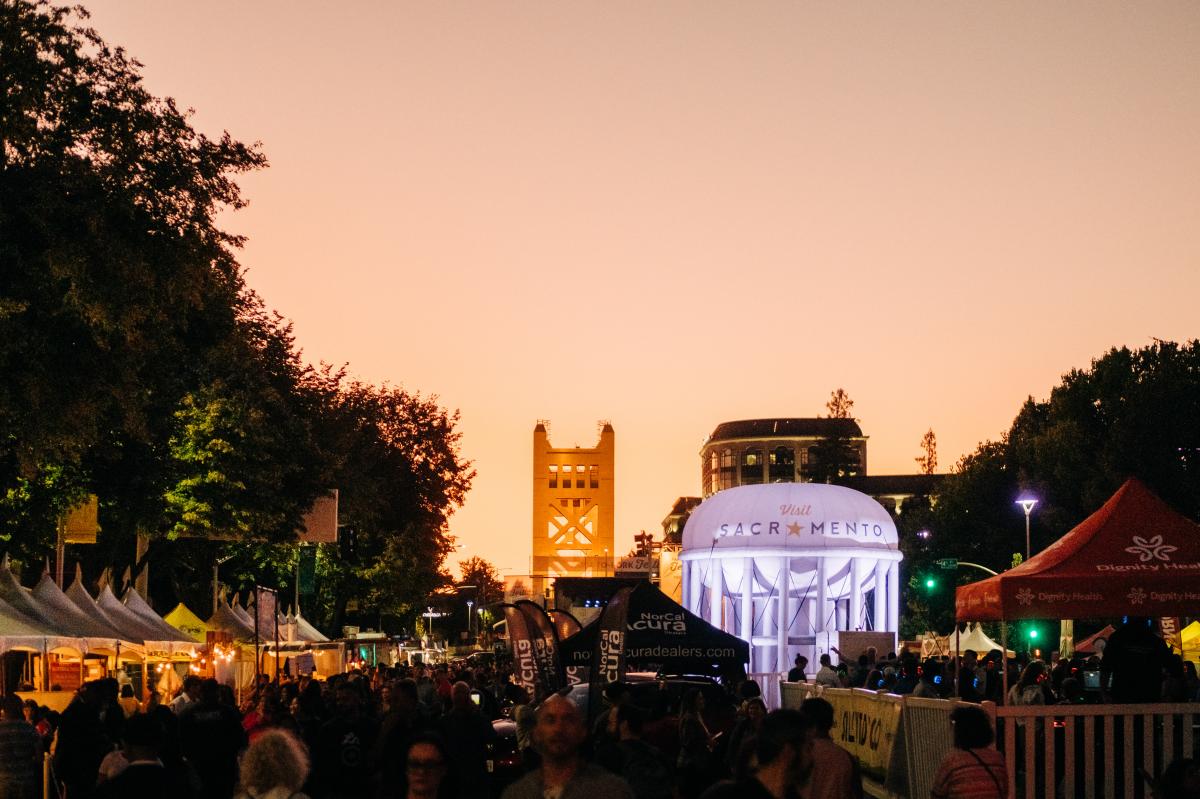 Are you going to be here in September? Then you need to check out the Farm-to-Fork Street Festival. It's free, it's got great food and great music, and it's the largest fresh-food party in the state. It's probably the biggest fresh-food party in the country, but we're too busy doing all the fun things to check, so we aren't actually saying that.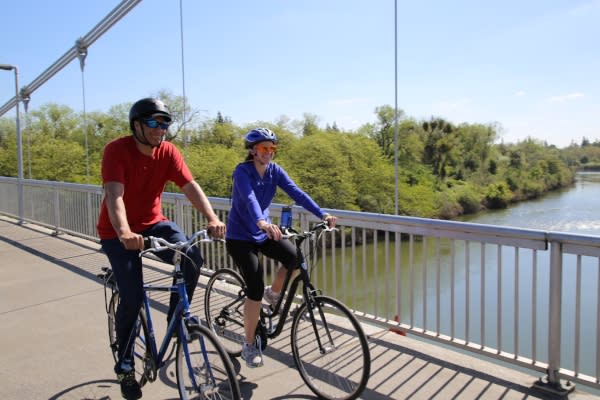 If none of the above sounds good to you, take a hike. No, we don't mean get lost, we just want you to explore the nature in and around Sacramento. The American River Parkway Trail is a paved bikeway that goes from Discovery Park 32 miles to Folsom. And there's hiking in abundance just a few miles from downtown Sacramento in the Sierra foothills where gold was discovered in 1848. Lake Clementine Dam is always popular on Instagram, as is the Forresthill Bridge, which is the tallest span in North America. Other outdoor activities we've got in abundance include running, skydiving, rafting, yoga, bird watching and more. If you're looking to stay fit on your travels here, we've also got a quick guide to no- and low-cost fitness studios in the city.
We know – sometimes you just want to sit around, relax and drink coffee to recharge. Fortunately, we have plenty of that, with more locally owned coffee bars in the central city than national chains. We've also got an abundance of breweries and wineries in and around the city.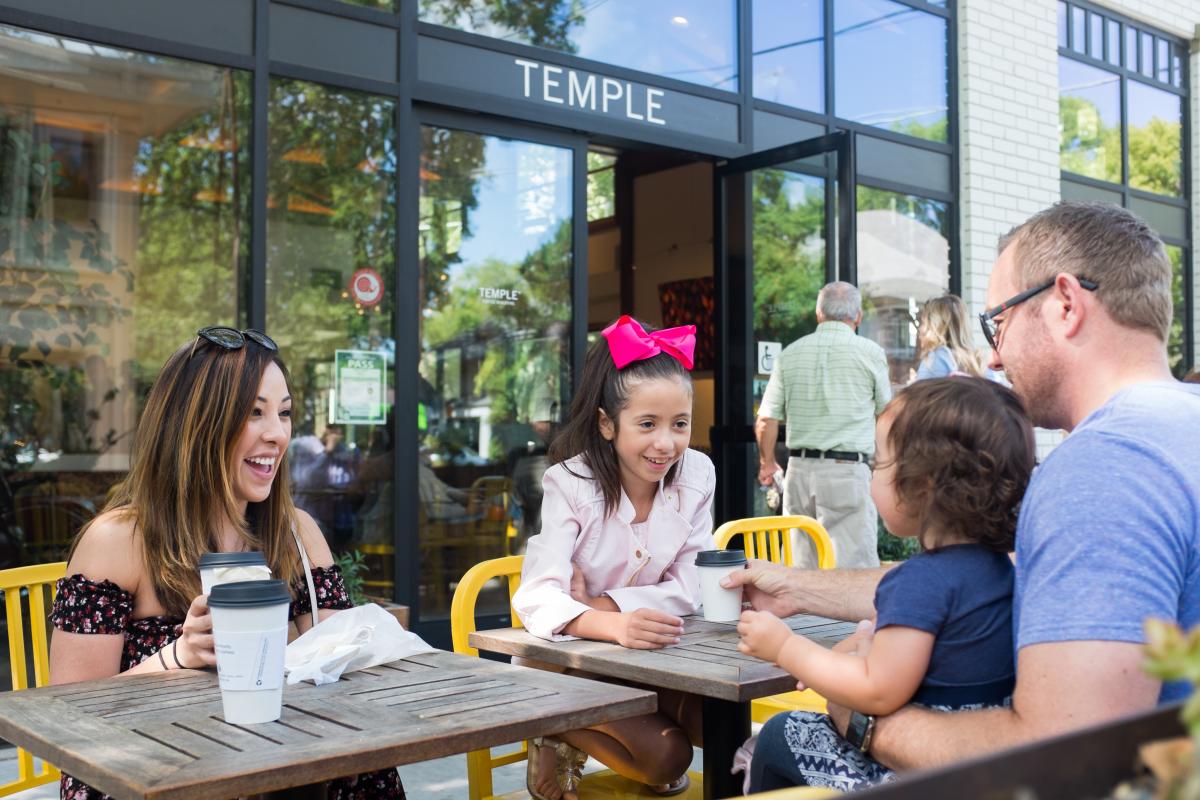 Like sports? We've got three professional teams: the NBA's Sacramento Kings, Sacramento Republic FC soccer, and the Sacramento River Cats for baseball. And our Sports Commission brings in national track events, the Amgen Tour of California and, in 2020 a certain crazy college basketball tournament.
There's a lot more to do beyond that, but we'd like to leave some of it up for you to explore on your own (or you can click around our website, or follow us on Instagram, where we are constantly showing off our best local gems).
So check out our hotels, book a few nights, and let us know what you think of our city.
If you're bored, we're sorry, but it's not us, it's you.