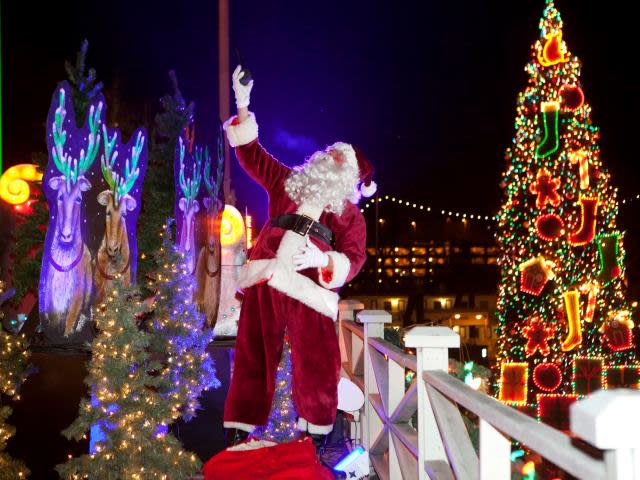 Photo courtesy of Old Sacramento.

This holiday work week is filled with wonder, culture, gratitude and unlimited shopping! Find out how you can experience it all with a little help from Sacramento365's Top 6 Events list below:
---
Macy's Theatre of Lights
Old Sacramento
Wed 11/22 - Sun 12/24

Run to Feed the Hungry
Sacramento State
Thurs 11/23
Sacramento Hmong New Year Celebration
Cal Expo
Thurs 11/23 - Sun 11/26

Crocker Holiday Artisan Market
Scottish Rite Center
Fri 11/24 - Sun 11/26

David Garibaldi Art Life Live
Ace of Spades
Sat 11/25

Rick Steves Travel Lecture
Crest Theatre
Sun 11/26
 
---

Whether you're looking to go out with friends, family, a new hot date, or just to get out of the house for a bit, Sacramento365 is your one-stop-shop to help you "Make it a Night"!
The holiday season is upon us and that's music to our ears! This November, we're feeling the rhythm and giving thanks to Sacramento's lively music scene by making it a music night all month long.
Find things to do in Sacramento this week and every day of the year at Sacramento365!