Sacramento is a food town – no question. Now that the county has relaxed its Covid restrictions, you can experience the culinary greatness of Sacramento in a somewhat normal way. Our restaurants need your support now more than ever, and you can give them that support while enjoying their tasty creations inside, on their patio, or continue with a curbside run.
Peruse the list of some of Sacramento's foodie favorites below, and enjoy a favorite dish or experience a new place tonight.
Cafe Bernardo
With a Bernardo Benedict, brioche French toast, and many other scrumptious items on the breakfast menu, how could you not start your foodie exploration with Café Bernardo? This casual restaurant's concept is based on the European tradition of café dining and has been a staple in the Sacramento dining scene for more than 25 years. How do you like your eggs – In a scramble or an omelet? How about a pumpkin spice pancake? They have those, too.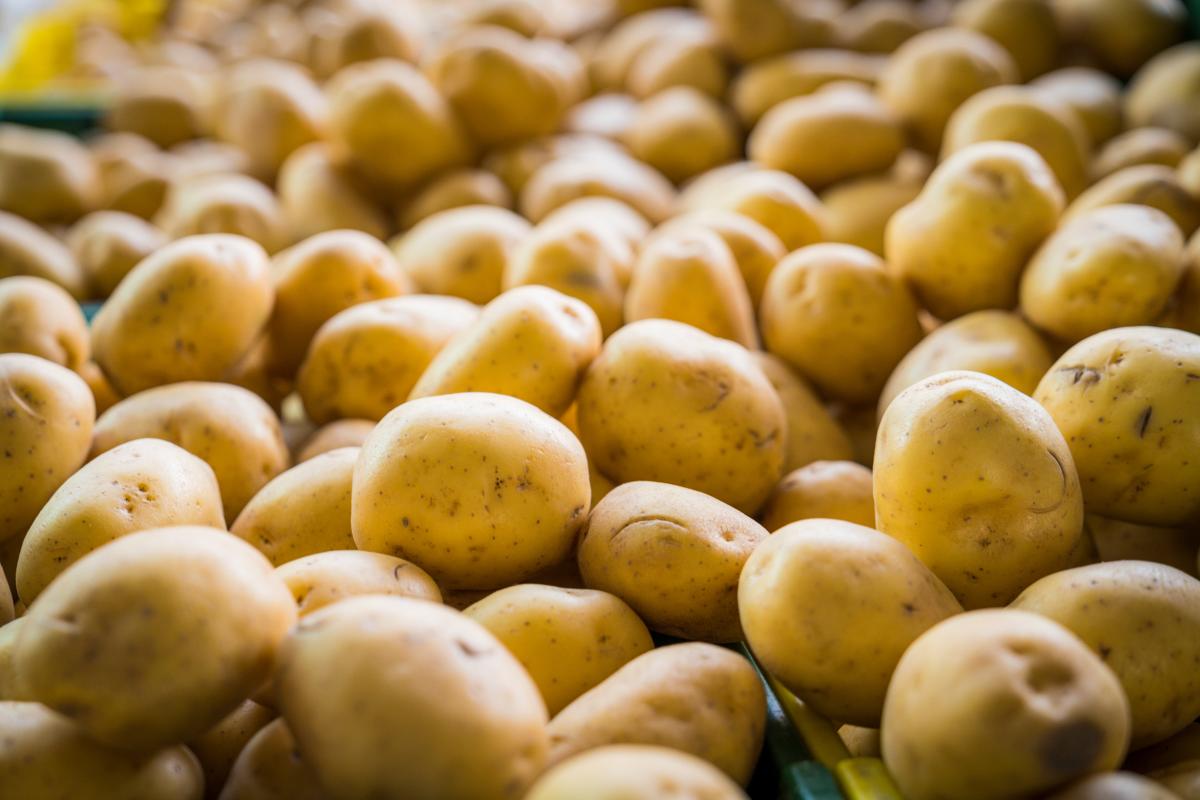 Midtown Farmers Market
What better place is there to visit when you're all about the food? The Midtown Farmers Market showcases local agriculture and provides an opportunity for locals and visitors to discover regionally grown foods. Grab your mask and experience one of Sacramento's favorite year-round events, complete with local artisans and craft vendors for you to pick the right gift for that special person in your life.
Camden Spit & Larder
How does some London-inspired farm fare sound? Camden Spit & Larder's lunch menu is perfect for your rumbling tummy. With various salads and sandwiches to choose from, there's something for everyone. Don't forget to order the sausage rolls, and if you leave without a pint of mouth-watering pickles, we'll be very disappointed.
Chefs' Olive Mix
It's probably a good time to take a break from eating and do a little foodie shopping. The Chef's Olive Mix is the perfect stop to pick up some Tuscan herb or blood orange olive oil and some Sicilian lemon white or strawberry balsamic. If those flavors aren't your thing, you'll definitely find something to love with the variety of others to choose from. No matter your choice, it will be a perfect gift for you and the other foodies in your life.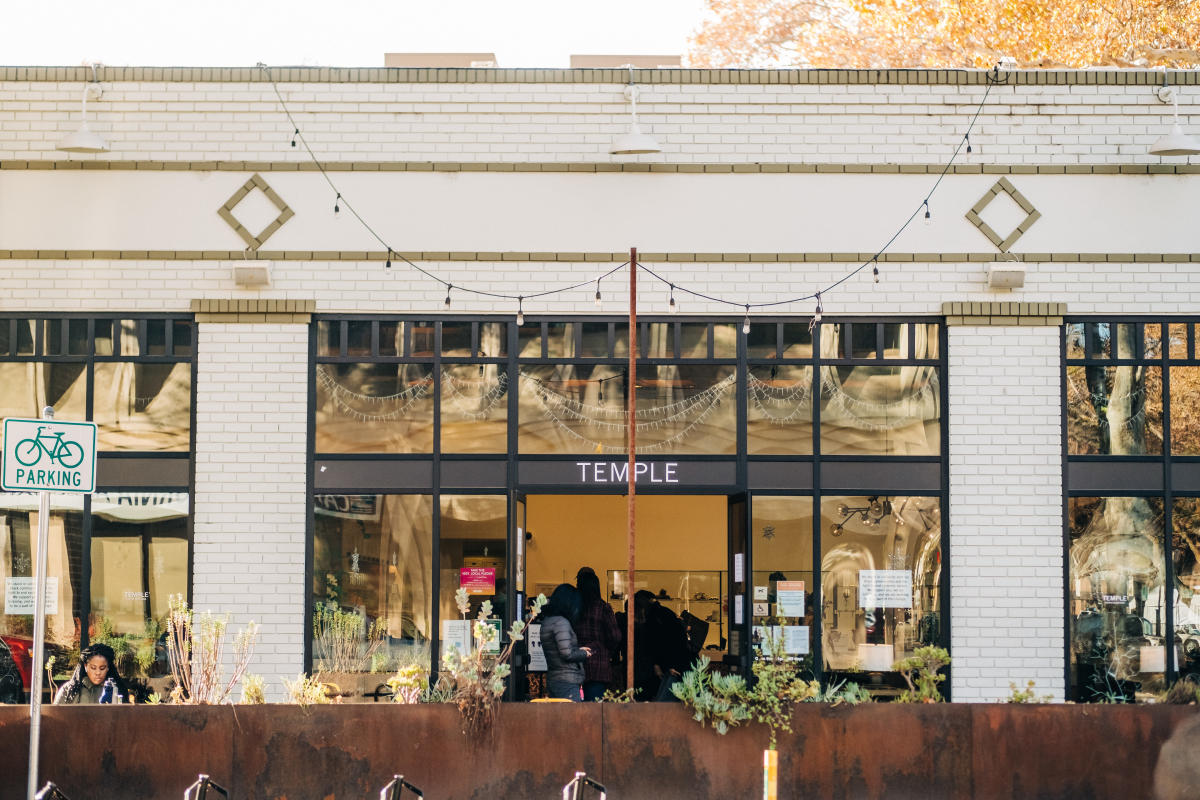 Temple Coffee Roasters
Everything gets better with coffee, including your foodie exploration. Temple Coffee delivers good vibes, great service and exceptionally well-prepared farm-to-cup coffee.  Recognizing that each coffee has a unique story, Temple's approach to roasting is unique as they work to achieve a coffee's full potential through multiple cuppings and careful analysis. Maybe this is more information than you need to know about coffee, especially in the morning. Either way, you know you'll get an amazing cup of yummy goodness to start your day at Temple.
Blue Diamond Growers Nut & Gift Shop
If you don't know what Blue Diamond Almonds are, then are you really human? Probably one of the most recognized labels globally, Blue Diamond Almonds' Sacramento processing operation spans 90 acres and is the largest of its kind in the world. Now, that is something Sacramentans should be proud of. Stop in their gift shop, pick up a Deluxe Sweet & Citrus Almond Gift Tray or, if you're more of a traditional almond eater, the Classic Assorted Almond Gift Basket is right for you. Did we mention they have chocolate? Listen, we're not saying you need chocolate toffee-covered almonds, but you should definitely leave with some.
Tapa the World
If Spanish cuisine isn't on your foodie exploration checklist, then it's time to rewrite it because you'll definitely want to plan a eating at Tapa the World. Their Paella Mixta Plato and Heart of Spain sandwich are just a few of the items you'll have a hard time waiting to devour. This longtime staple in the heart of the Midtown's food scene offers traditional Spanish dishes as well as new creations from the chef using locally sourced ingredients and globally sourced inspiration. All of which provides a Tapa the World experience.
The Rind
Stop in at The Rind, where they are working to make this world better with cheddar. Pick up some Epoisses, Brillat Savarin or some Roquefort. Looking for something a little less French? With several unique and delicious choices from around the world, you'll definitely find something to wrap up and take home with you. Maybe that's a cheese wheel cake. Not sure what that is? Ask about it while you're there. It could be a great gift for the cheese lover in your life. Plus, it's also a bottle shop, so you can get your cheese paired with a nice wine or beer.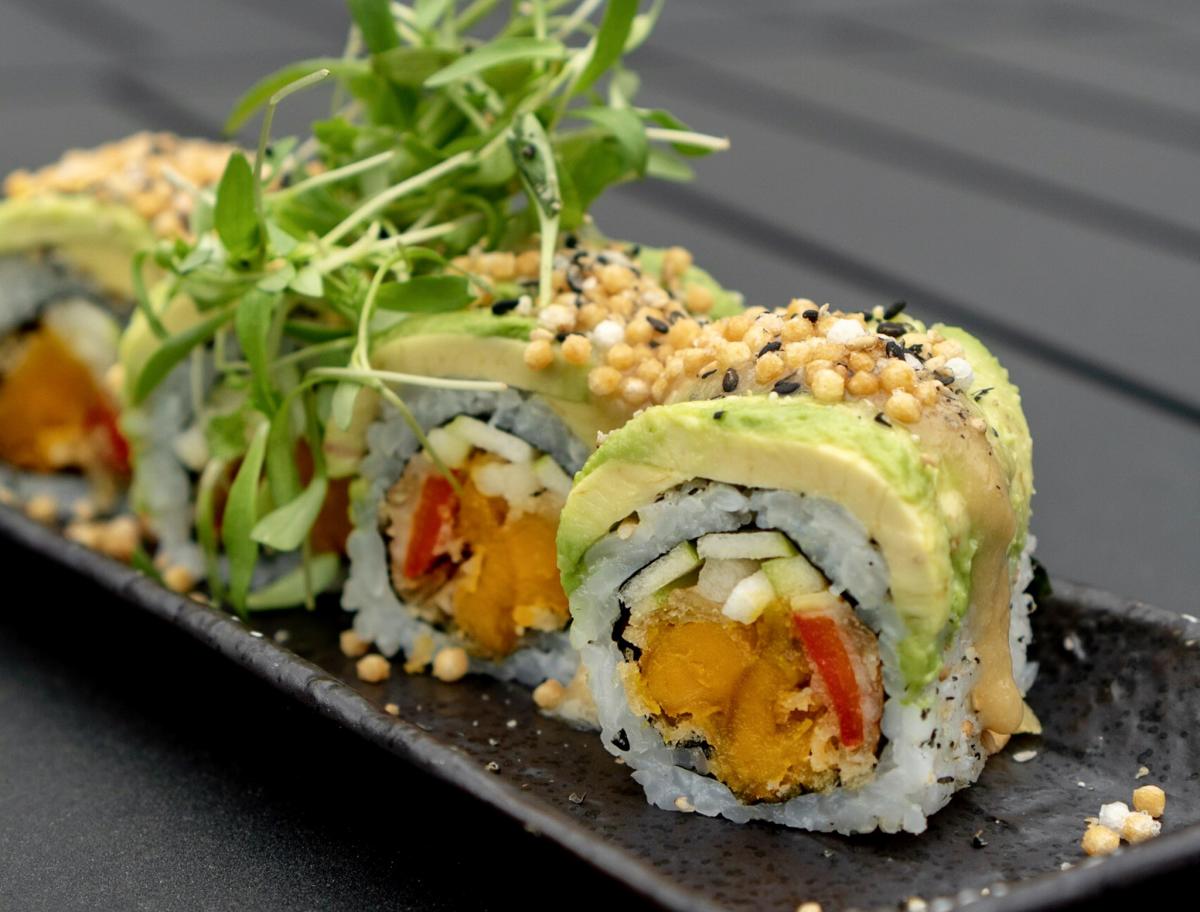 Kru
Kru wants you to share in a culinary experience that pushes the envelope of imagination and possibility. They had us at imagination (and also with their Firecracker roll). If your pants aren't too terribly tight with all the eating you've been doing, you definitely need some Kru in your life. Featuring contemporary Japanese cuisine, they are committed to sustainability and local ingredients when available. Not sure about sushi? Try the Ngo Burger or Mary's Fried Chicken. Either way, you can rest assured that whatever ends up on your plate, it was made with honorable techniques and true passion.