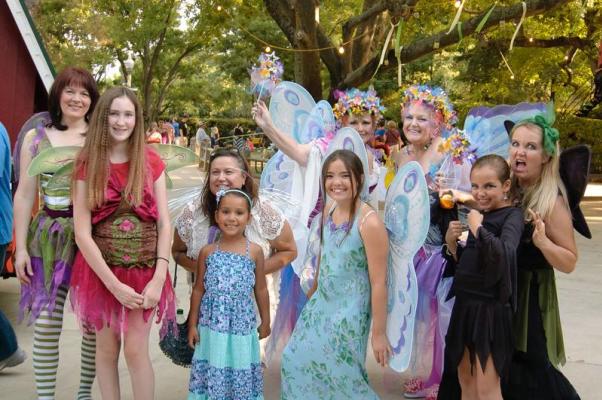 Enjoy all-you-can-eat Crystal ice cream with Shakespeare and enchanting fairies this Saturday night! (Photo courtesy of Fairytale Town.)

Looking for things to do this weekend in the region? Sacramento365.com has you covered! Take a look at its Top 6 Events list below to kick off your Sacramento summer!
Placer County Fair
Placer County Fairgrounds
Thurs 6/23 - Sun 6/26
Sacramento Stand-up Competition
The Sacramento Comedy Spot
Fri 6/24 - Sun 6/26
Grapes and Grub Festival
Old Sugar Mill
Sat 6/25
A Midsummer Night's Dream and Crystal Ice Cream Fantasy
Fairytale Town
Sat 6/25
International Rugby: USA v. Russia
Bonney Field
Sat 6/25
7th Annual Red Shoe Crawl
Various locations
Sun 6/26
Find things to do in Sacramento this week and every day of the year at Sacramento365.com!
...and whether you love music, art, film, food, wine, or beer, there are plenty of opportunities for the Sacramento community to come together this June. Find ways that you can "Make It a Festival Night" here!