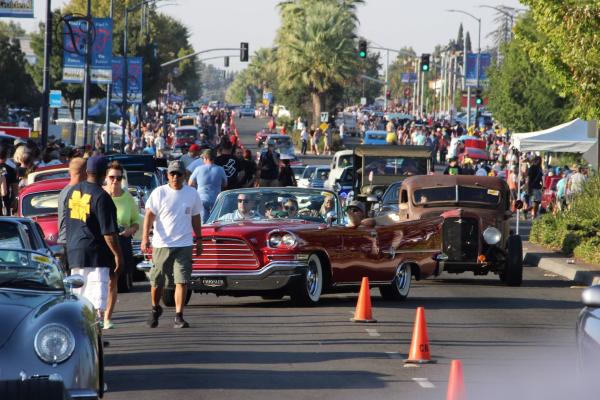 Photo courtesy of Steve LaRosa.

It's the first full week of October! What are some of your favorite things to do during this spooktacular month? Why not start off the October with some fun at one -- or all -- of these Top 6 local events curated by Sacramento365 below:
---
Sacramento International Horse Show
Murieta Equestrian Center
Though Sun 10/8
Davis Beer Week
Downtown Davis
Mon 10/2 - Sun 10/8
Sacramento Greek Festival
Annunciation Greek Orthodox Church
Fri 10/6 - Sun 10/8
Sacramento Comedy Festival
Sacramento Comedy Spot
Fri 10/6 - Sun 10/8
Elk Grove Giant Pumpkin Festival
Elk Grove Regional Park
Sat 10/7 & Sun 10/8
CruiseFest on Fulton Avenue
Fulton Avenue
Sat 10/7
---

ARTober is a month-long celebration of the arts that puts a spotlight on the talent and creativity of artists throughout the region. Throughout the month the public can experience and participate in art events, performances, and free family activities including exhibitions, poetry slams, art festivals, concerts, musicals, and plays.
Find things to do in Sacramento this week and every day of the year at Sacramento365!