You're in Sacramento for the weekend—scored a great hotel, the weather's perfect and you want to make the most of your time in California's capital city. Let's go!
Friday Evening
Check in at The Sawyer (500 J St.), the area's only Kimpton hotel, ideally located next to Golden 1 Center. It provides a refined boutique experience, with 250 rooms and suites, 45 high-end residential lofts, and Revival, a third-floor modern lounge (anchored by a sparkling swimming pool) with fire pits, cabanas and a DJ stand.
Sit down for dinner at the on-site Echo & Rig, an upscale steakhouse with celeb chef Sam Marvin's name attached. (Think Vegas—and beating Bobby Flay.) Order a steak (many types and cuts available, including massive porterhouses to share) grilled over red oak, and it'll arrive accompanied by crisp garlic chips, mushroom Rockefeller and your choice of sauce from the lineup of seven.
Later, head up to Revival for drinks and snacks by the pool. Take in the views of downtown Sacramento as you sip on something crafty—mixers are made in-house, and the list of inventive cocktails is well-curated. Keep your eyes open: Just a short stroll from the downtown arena, Revival is an unofficial clubhouse for visiting athletes and musicians. Lil Jon has partied here, and Sacramento Kings players and management have been spotted as well. (LeBron James, in town for a Cavs game, tried to get in one Christmas Day, but the bar was closed.) Also, don't forget your swimsuit. Hotel guests and loft residents can take a dip in the pool.
Saturday
Hop on a Jump bike and head a few blocks over to Temple Coffee (1010 Ninth St., between J and K) for a pourover and a pastry, then pop into Andy's Candy Apothecary next door and pick up a sea salt caramel or something from local Puur Chocolat (artisan bons bons are the bomb). Continue your downtown tour with a stop at the State Capitol World Peace Rose Garden (1317 15th St.)—usually blooming in spring—and identify the Betty Boop or John F. Kennedy rosebushes (among other celebs).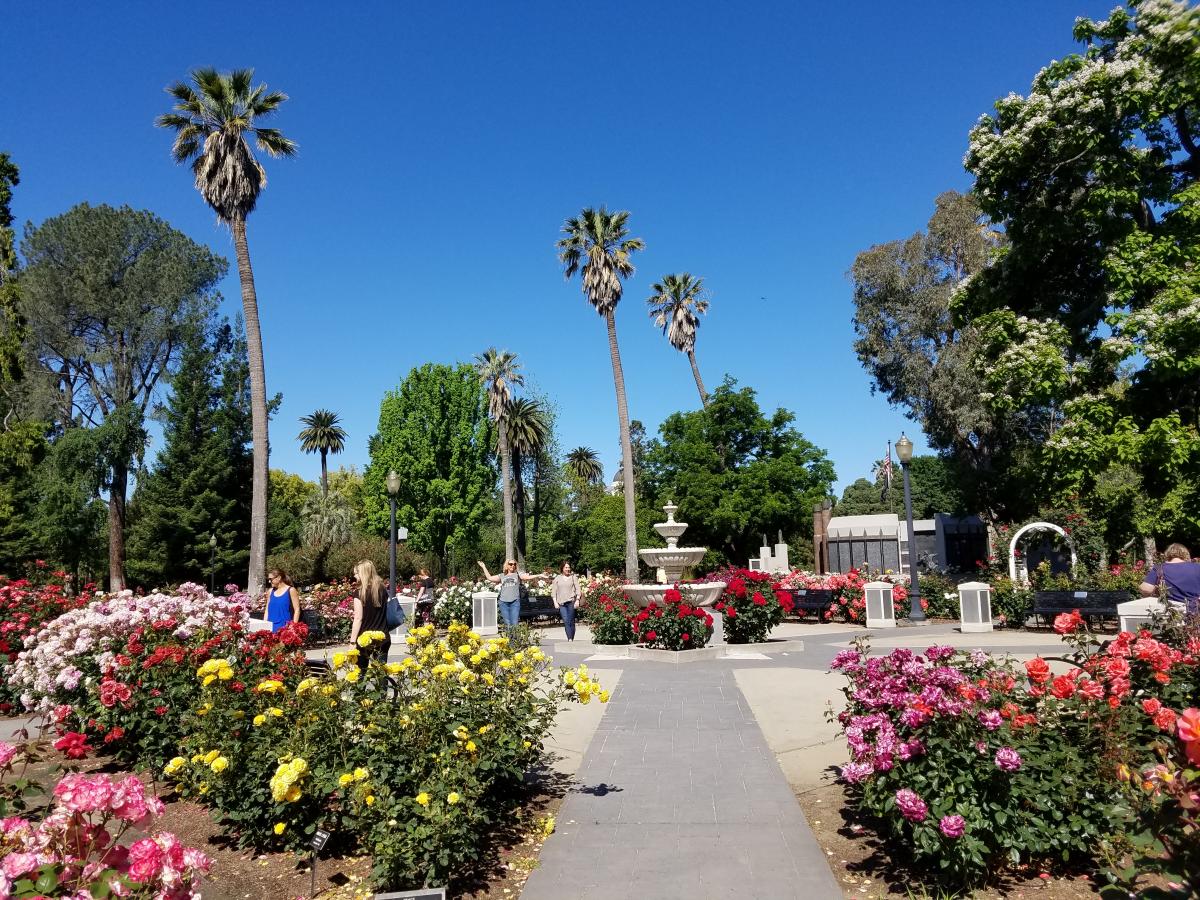 While away the afternoon at DOCO (405 K St.), the outdoor mall just outside your hotel room, attached to Golden 1 Center. Short for Downtown Commons, DOCO includes shops, restaurants, a movie theater, public art (including the iconic Jeff Koons' Coloring Book #4) and an outdoor green for gatherings including yoga and kids activities every second Saturday morning of the month. The state-of-the-art Golden 1 Center, which opened in 2016 as home arena for the NBA's Sacramento Kings, hosts big-name entertainment and has a farm-to-fork food and beverage program that sources its ingredients from a 150-mile radius.
After shopping, grab a local craft brew at Ruhstaller BSMT (726 K St.), with 14 rotating taps and an outdoor patio where even your dog is welcome. Play a round of mini golf at the nearby Flatstick Pub (630 K St.) before you head out for dinner. Grange Restaurant & Bar, located in The Citizen Hotel (926 J St.), spotlights some of the area's best farm-to-fork producers, and the ambiance in the stunning dining room is seductive and low-lit. Check out the gorgeous Citizen and peg it as your "where to stay" on your next trip to town.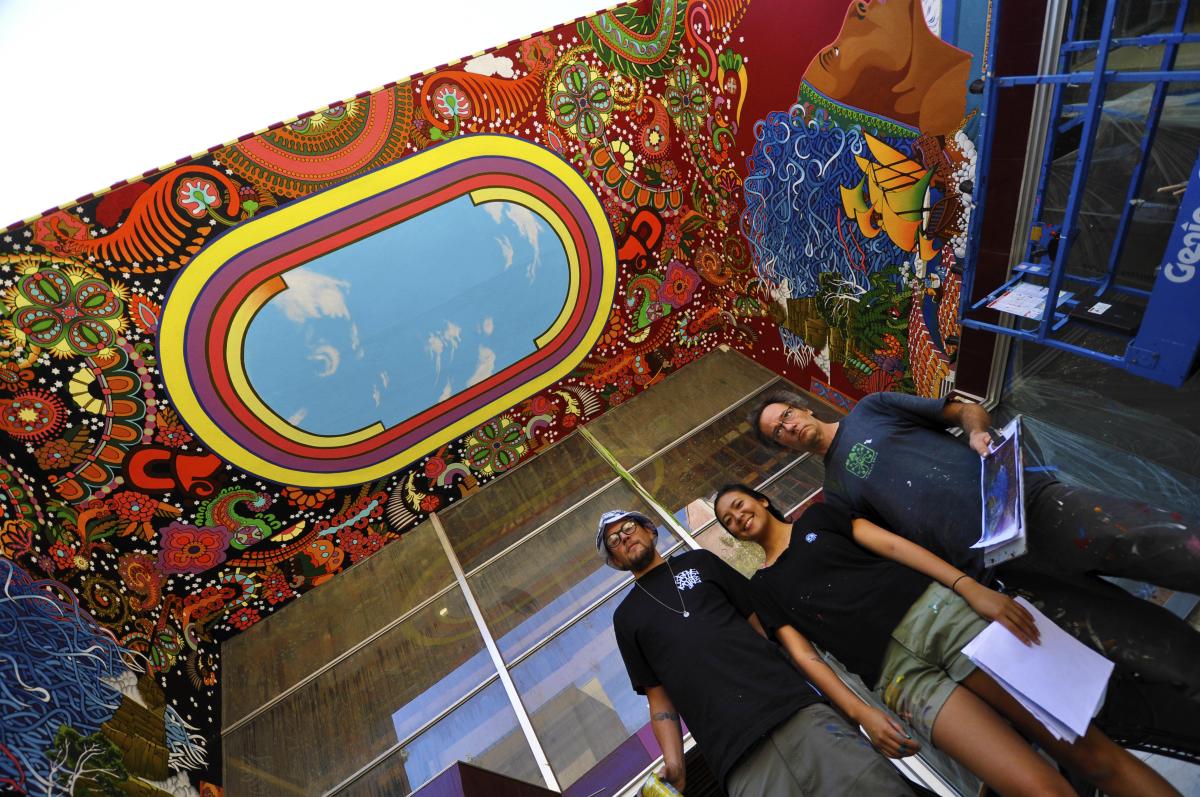 Photo courtesy Solomon's Delicatessen
Sunday
First stop: Solomon's Delicatessen (730 K St.) for a bagel and shmear. This café pays homage to the late Russ Solomon, founder of Tower Records, and is in fact a former Tower location. Then head uptown to East Sacramento, where the Fab Forties neighborhood includes venerable old multimillion-dollar homes—one on 45th Street where Ronald Reagan lived when he was governor.
Shop at The Kitchen Table (1462 33rd St.), a charming little store in an old house with several rooms stuffed with interesting, high-quality kitchen products, barware and gifts.
Feed the ducks and geese in McKinley Park (Alhambra and H streets)—but first swing by Western Feed and Pet Supply (1600 34th St.) to pick up some approved duck food; signs warn not to feed them bread because it causes angel wing in waterfowl.
At lunchtime, listen to live music at SacYard Community Tap House (1725 33rd St.), where you also can play bocce, ping-pong and other games. Or watch sports (football, baseball, basketball) on the big screen at Clubhouse 56 (734 56th St.). Another option: Limelight Bar & Café (1014 Alhambra Blvd.), where you can view a collection of photos from Sacramento's baseball history, curated by Sacramento Solons expert Alan O'Connor.
After a casual dinner at one of Sacramento's great pizza restaurants—OneSpeed (4818 Folsom Blvd.), where the Rick's thin-crust pie includes Canadian bacon, caramelized onions, olives and Yukon gold potatoes—stop in at Bonn Lair (3651 J St.), which holds pub trivia night on Sundays starting at 8:30 p.m. You can always play darts and watch international football (ie., soccer).
For more things to do this season, visit our guide to Sacramento in spring.