The holiday shopping season has arrived and we in Sacramento are definitely NOT sad about it. With so many local shops to meander in and around, we're pretty sure that you'll be able to find the perfect gift for all the favorite people in your life. If you're looking for quirky and unique, they've got it. If you're looking for traditional and all things chocolate, they've got that, too. Don't know what they want? Get a gift card. Check out some of our favorites below for all your holiday shopping needs, plus you can feel good about supporting local, small, and diverse businesses this holiday season.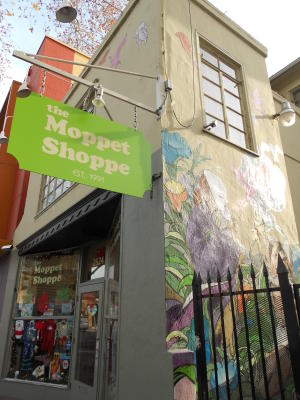 Moppet Shoppe 
Stop by the Moppet Shoppe for some holiday cheer and unique gifts for all the little elves in your life. This children's boutique is full of clothing, hair accessories, shoes, plush, and more. With complimentary gift wrapping, you'll have your holiday shopping done in no time and feel good for shopping small. 
Stage Nine  
With so many varieties of new and classic toys to choose from, you'll definitely find that perfect Christmas gift for the toy lover in your life at Stage Nine. And if that's you, we won't judge. Who doesn't want the Star Wars Mandalorian edition of Monopoly or some crew socks with Bob Ross on them? If those don't tickle your fancy, we're pretty sure you'll find something that will.  
Black Coffee Roastery 
Listen, we're not saying you need a coffee subscription in your life, but every coffee lover should have a coffee subscription in their life. Not only can coffee show up on your doorstep weekly, but you can also purchase coffee gifts, merchandise and a whole lotta freshness at Black Coffee Roastery. With dark roast, decaf and organic flavors to choose from, you can send the gift of a daily cup of joe to all the coffee lovers in your life all the while supporting this Sacramento Black-owned business.
Good Bottle 
Good Bottle invites you to "Treat Yo' Self" at their boutique liquor and wine shop. With amazing selections of whisky, rum, brandy, gin, wine and more, you will for sure find something your mouth will water over, and you'll feel good knowing that it was curated with quality. Don't forget to check out their fun sized bottles and their weird bottle collection – both perfect for stuffing in the stockings of all the favorite 21 + adults in your life. 
Listen to "Explore Midtown Sacramento to Shop Small this Holiday Season" on Spreaker.
Listen to Jodie Miller of the Mitdtown Association on why you should shop small this holiday season.
Capital Confections 
If there's one thing we know that will put a smile on your face, it's chocolate. Stop in at Capital Confections for some house-made chocolaty goodness. From boxed assortments of truffles and chocolate Santa's to cocoa bombs and edible baskets, you'll most definitely find something that will delight everyone's sweet tooth, including yours. 
Strapping 
If you are looking for something funny, on point, and perhaps a little edgy to give this holiday season, look no further than Strapping. You'll find items with the perfect message for that special someone. Tell them how you really feel with a pair of socks, a mug, pins, patches and more. Dubbed as one of the raddest stores in Sacramento, this LGBTQ- owned business invites you in to have a look around – and to find that perfect gift for all your favorite humans.
Evangeline's
Looking for a good book to cozy up with? How about a plushy pal to cuddle? You can find all sorts of things on your holiday shopping list at Evangeline's. With a range of gift items of apparel, games, glow items, wigs, novelty items and even costumes, there is definitely something for everyone – seriously, they even have metal model kits and air fresheners. Be sure to stop in and be prepared to stay awhile. Their selection of items will keep you captivated as you peruse from aisle to aisle. 
The Allspicery 
Looking to add a little bit of spice to your holidays? Look no further than the Allspicery - Sacramento's first and only one-stop spice shop. Offering the highest quality spices, herbs and blends from near and far, you will find exactly what you need and maybe even something new to try. From allspice to za'atar, they have it all.  Stop on in and get inspired for your next big (or small) meal.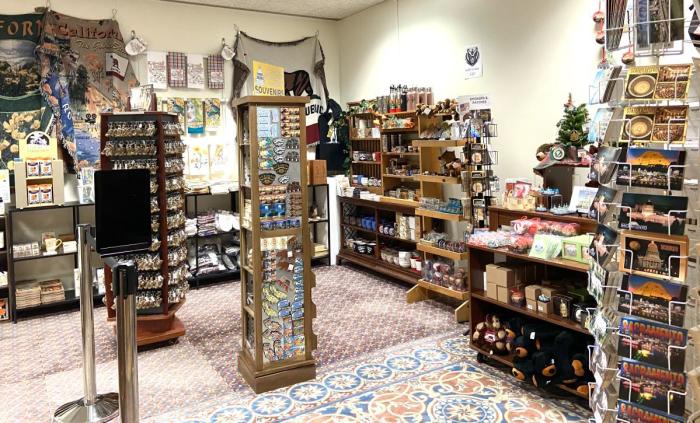 Capitol Books and Gifts
Why not share a little bit of California with your family and friends this year? Specializing in items related to California history and official State symbols, Capitol Books and Gifts offers an outstanding selection of gifts including artisan jewelry, glassware, apparel, ornaments, and more. Located in the lower level of the California State Capitol Building, this museum store is your one-stop-shop for all things California.
Arden Fair Mall
If you're not stopping in at a mall for your holiday shopping, are you even really shopping? Tis the season for holiday cheer, and Arden Fair Mall has so much going on. With over 165 stores and restaurants to visit, you'll be sure find gifts for everyone on your nice list.  
After stopping by the Salvation Army Angel tree to help purchase gifts for children in need, be sure to make your way to Center Court for a glimpse of the big guy. Santa arrives on Nov. 12. Are you on his nice list? Visit with him to find out.
Give the Gift of Gastronomy
It's no secret that restaurants around the nation are struggling due to the Covid-19 pandemic, so why not show your support for great farm-to-fork fare and pick up a gift card to your favorite local restaurant? If you've been more nice than naughty this year, the person you give it to might even invite you to tag along when they go in to spend it. Visit our Restaurants and Drinks page for inspiration.
The holidays shine brighter in Sacramento thanks to SMUD.