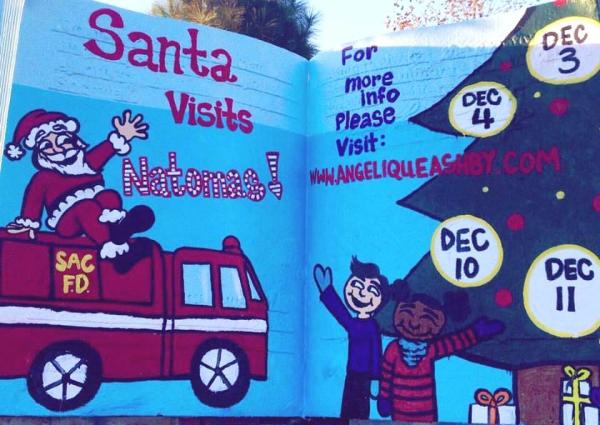 Santa Claus is coming to Natomas! See the jolly old soul starting this Thursday. (Photo courtesy of Mayor Pro Tem Angelique Ashby)

Can you believe that 2015 is almost over? (We don't want to!) Nonetheless, it's time to welcome the final month of the year with "Cinderelly", laugh out loud comedy, and cheery holiday concerts found on Sacramento365.com's Top 6 Events list below!

Cinderella
Sacramento Theatre Company
Wed 12/2 - Sun 12/27

Stand Up Sacramento
Crest Sacramento
Wed 12/2
Santa on a Firetruck
Various Stops in Natomas
Thurs 12/3 - Fri 12/11
107.9 The End Presents Jingle Ball
Memorial Auditorium
Sat 12/5
5th Annual Parade of Lights
Negro Bar State Park
Sat 12/5
California International Marathon
Folsom Dam to CA State Capitol
Sun 12/6


Find things to do in Sacramento this week and every day of the year at Sacramento365.com.