Sacramento is gearing up for approximately 40 new murals coming Aug. 10-20 as Wide Open Walls builds on the success of last year's inaugural Sacramento Mural Festival.
A contingent of 50 artists -- both local and internationally renowned -- will descend on the walls of Sacramento in a festival that "celebrates the relevancy and diversity of street art," according to the festival website.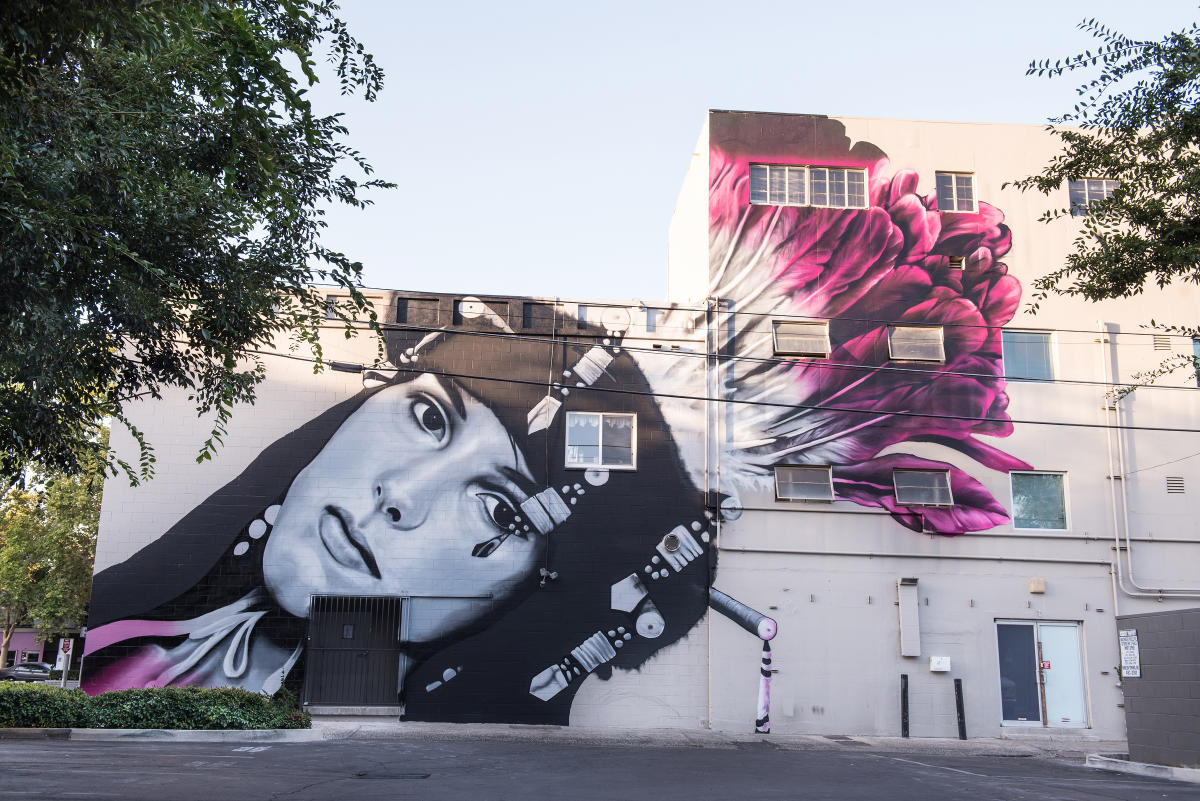 Last year's Sacramento Mural Festival brought 11 new murals to the city's walls.  This year, Wide Open Walls organizer David Sobon is looking to significantly increase that number. For 2017, Sobon is doubling down on the effort, broadening the canvas to include other parts of the city, and expanding opportunities for the community to participate and interact with the artists.
It's a rare opportunity for the public to watch the artists while they work, and event organizers plan to coordinate the live painting with gallery showings, First Friday and Second Saturday celebrations, public mural tours, artist panels and more.
"We have created the largest mural festival on the west coast, featuring 50 artists from over 12 countries," Sobon said. "This truly is a game changer for our region."
For more details on Wide Open Walls, visit the event website.