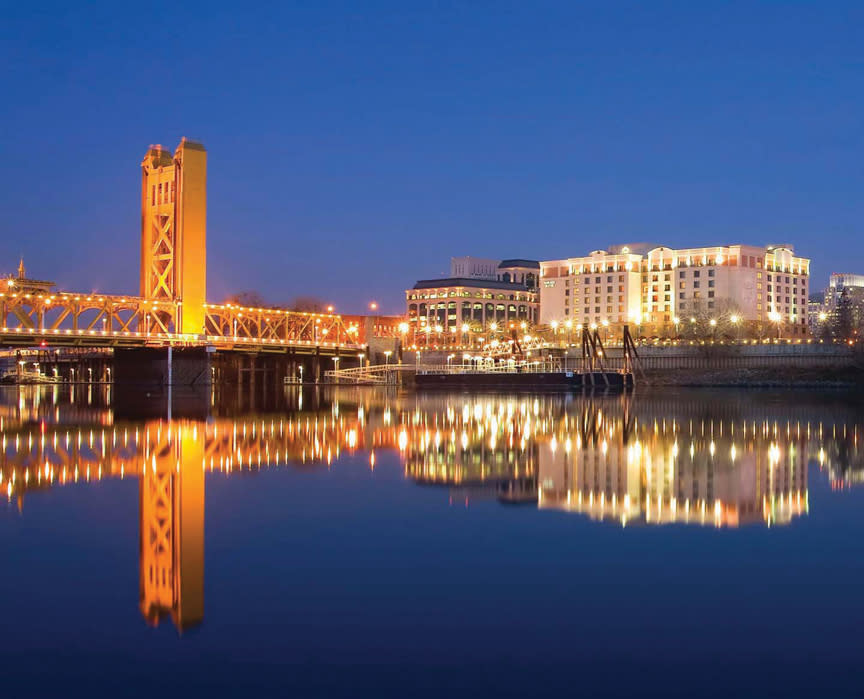 California's state capital sees a tremendous number of  business and government visitors each year, however, Sacramento is also a wonderful destination for families. The city offers a variety of amenities such as farm-to-fork restaurants to satisfy every taste bud, museums to capture interests, shopping galore as well as a plethora of outdoor activities. Whether you're bringing your family along on a business trip or are in town visiting friends and family, you're bound to find the perfect home base for your family among our many kid-friendly properties. Here's a guide to the most family-friendly hotels in Sacramento.
Sacramento Downtown/Old Town
Embassy Suites Sacramento Riverfront Promenade – steps from the Gold Rush-era Old Sacramento, the Embassy Suites is perfect for a weekend family stay any time of the year. The all-suite hotel overlooking the Sacramento River houses one of the few indoor swimming pools in the region and offers a family fun package that includes free Wi-Fi, complimentary hot breakfast and a 50 percent discount for a Sunday stay.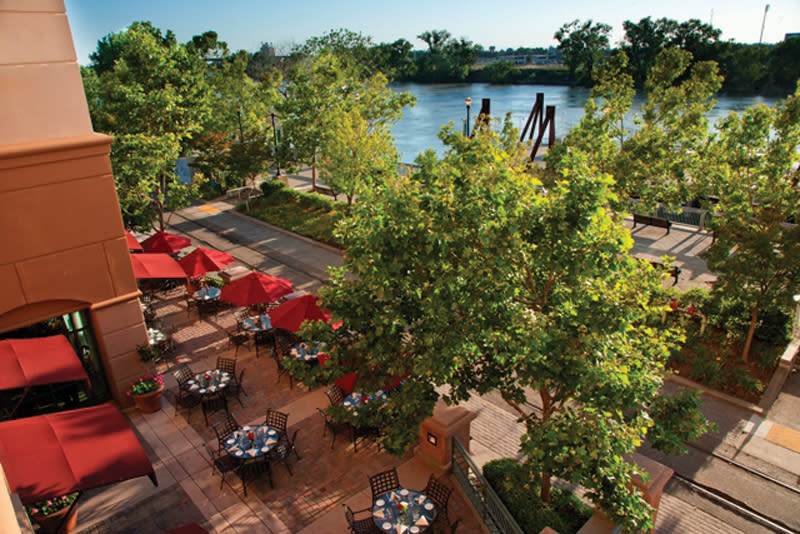 Holiday Inn Sacramento Downtown-Arena – Sacramento's Holiday Inn Downtown-Arena is located one block from Old Sacramento and right next door to the city's new Golden 1 Center, home of the Sacramento Kings basketball team. The "not only kid-friendly, kid-preferred" hotel lets kids stay and eat for free in the hotel restaurant, which means a hot and substantial meal, often a luxury when traveling with kiddos. The property also has an outdoor heated pool located on the fourth-floor deck.
Vagabond Inn Executive Sacramento – The Vagabond Inn Executive Sacramento is a good alternative for families that may be on a budget, but still prefer to stay downtown. Located just a block from Old Sacramento and next door to the Sacramento Valley Station – Amtrak's Sacramento hub, the Vagabond is a great place for families who drive, fly or take the train into the city. The property offers free parking, a free airport shuttle, free Wi-Fi, free continental breakfast, an outdoor heated pool, is pet-friendly and has stocked each room with a refrigerator and microwave.  It also offers both military and California state employees a discount.
Hawthorn Suites by Wyndham Sacramento – the Hawthorn Suites Sacramento - located just outside of downtown and Discovery Park – offers free Wi-Fi, free breakfast, a restaurant, swimming pool and hot tub. Kitchenettes are available, and the property offers a free shuttle to local attractions.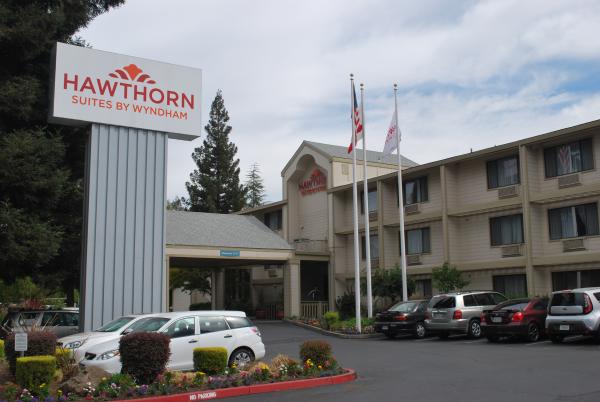 Sacramento Airport/Natomas
Homewood Suites Sacramento Airport-Natomas – With Lewis the Duck as a mascot, you know that Homewood Suites is kid-friendly, and the Sacrament Airport-Natomas property is no exception. Lewis makes an appearance in the company's logo, in an exclusive book series you can get from the front desk and even has his own website and game. The all-suite hotel includes rooms outfitted with full kitchenettes, offers free grocery service, free hot breakfast, laundry service, a swimming pool, basketball courts, free parking, is near several restaurants and gives families a Sunday night stay discount when included with a Friday and Saturday night stay.
Springhill Suites Sacramento Airport - Natomas – Springhill Suites is another all-suite hotel, but without a full kitchenette. Each room does, however, have a mini refrigerator and microwave. The property also offers a free hot buffet breakfast, free parking, free Wi-Fi, is within walking distance of shopping and several restaurants and has the benefit of having one of the few indoor swimming pools in Sacramento.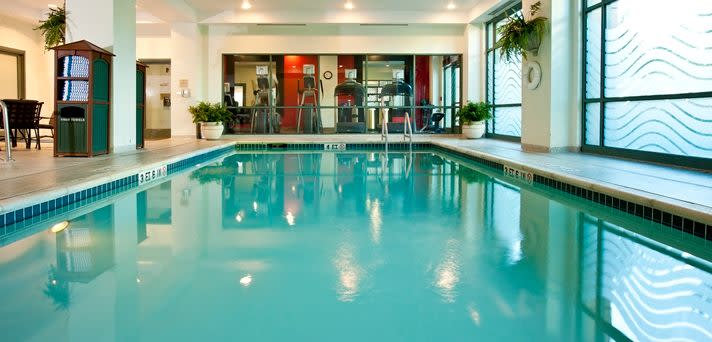 Sacramento Cal Expo
Hilton Sacramento Arden West – The Hilton Arden West is located near Cal Expo, home to the California State Fair, in addition to many other events and festivals. The property offers mini refrigerators, in-room Nintendo, has a heated outdoor swimming pool and a free shuttle to the nearby Arden Fair Mall. It is also within walking distance of restaurants.
TownePlace Suites Sacramento Cal Expo – Located within walking distance of Cal Expo, TownePlace Suites offers rooms with or without kitchenettes, laundry service, free hot buffet breakfast and an outdoor swimming pool and barbeque and picnic area. It also offers a special discount for military personnel.
For a list of fun things to do with the family once you arrive in Sacramento, click here.