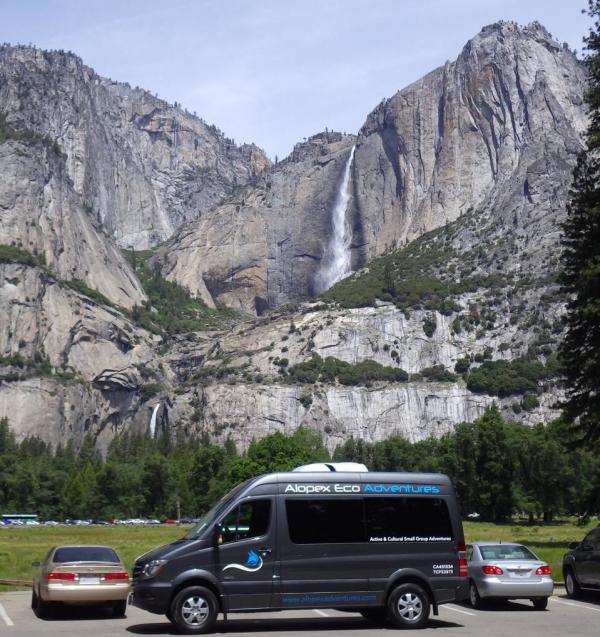 Sacramento is a perfect tourism destination – with Gold Rush history and the birth of California as a state to today's thriving food scene, there's plenty to do in town, and it's conveniently situated among some of the premier destinations in the world.In the summer of 2014, Alopex Eco Adventures began taking small groups of travelers on local walking tours, day trips to Yosemite National Park and kayaking excursions to the Point Reyes National Seashore.
Co-owner Jose Aguilar said that after working for several years in the group tour industry, he decided to found his own company and base it in Sacramento, where he grew up.
"We wanted to focus on small group adventures and make sure we give our guests a luxury experience and focus on being sustainable," Aguilar said.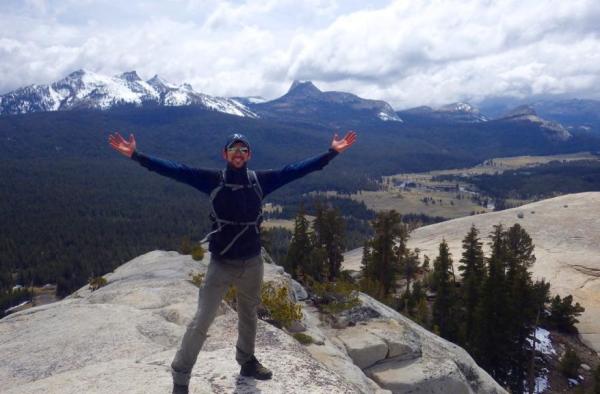 The company's comfortable and stylish Mercedes Sprinter Passenger vans run on biodiesel made with materials sourced from Sacramento restaurants such as Grange Restaurant and Bar, which Aguilar said is one way to embody Sacramento's farm-to-fork lifestyle – taking it a step further to fuel.
Local tours have proven popular, Aguilar said. The Golden Sacramento City Tour runs for one hour from Wednesday through Friday at 11 a.m. with more weekend dates coming. Aguilar said he gives an overview of the history of sites such as Sutter's Fort, Old Sacramento and the Capitol, and he encourages people to explore their favorite spots more deeply.
 "Our Golden Sacramento City Tour is a great way to familiarize yourself with Sacramento's history and culture," Aguilar said
As the business grows, more tours are being added. One example is a Friday night Sac Prohibition Brewery tour, where small groups are taken around the city and shown the places where speakeasies and bootlegging operations were before Prohibition was repealed. The tour includes stops for beer tastings at several Sacramento breweries, and it ends at a brewery with a flight of beers, with all drinks included. 
"We like to mix up which breweries we go to so it's a different experience each time," Aguilar said.
Alopex Eco Adventures focuses on small groups in order to provide a more flexible itinerary and a private tour feel. On the drive to a tour destination – a little less than three hours for Yosemite and two hours for Point Reyes – Aguilar gives an overview of Sacramento history. Video players in the van give a different option for relaxation on the ride back.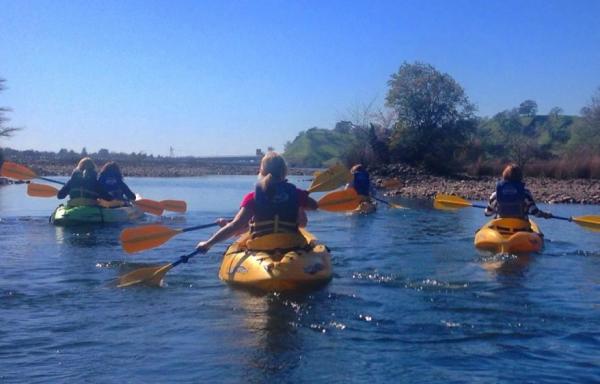 All tour groups are picked up at their hotels in Sacramento, which Aguilar said he does so that travelers without cars don't have to worry about transit and parking.
In addition to the standard tours, Alopex Eco Adventures also creates custom tours for groups of five or more, including more adventurous outings such as backcountry hikes and river kayaking.
For more information on tours and pricing, visit the Alopex Eco Adventures website.