As Sacramento restaurants prepare to slowly reopen with social distancing once they get the OK from health officials, local restaurateurs are forging ahead with caution, and a request for their patrons.
"The first concern for us is the health and safety of our staff and our guests," said Henry de Vere White, owner of several Sacramento eateries, including de Vere's Irish Pub. "One of the best ways to support us is to follow the social distancing guidelines. We didn't go through all of this to see our staff and our guests get sick."
De Vere White said his pub will not open immediately, until he is comfortable that he and his staff can go above and beyond government regulations, ensure that they have enough personal protection equipment, and properly train staff to work under new conditions.
In the meantime, he said, the to-go orders and gift cards are the best way the community can support his and other local restaurants.
"We're happy to run the (to-go) food out to your car," he said. "We're happy to keep our people cooking. It's not about getting rich. It's about surviving. When you choose to get takeout from the pub, it's really helpful."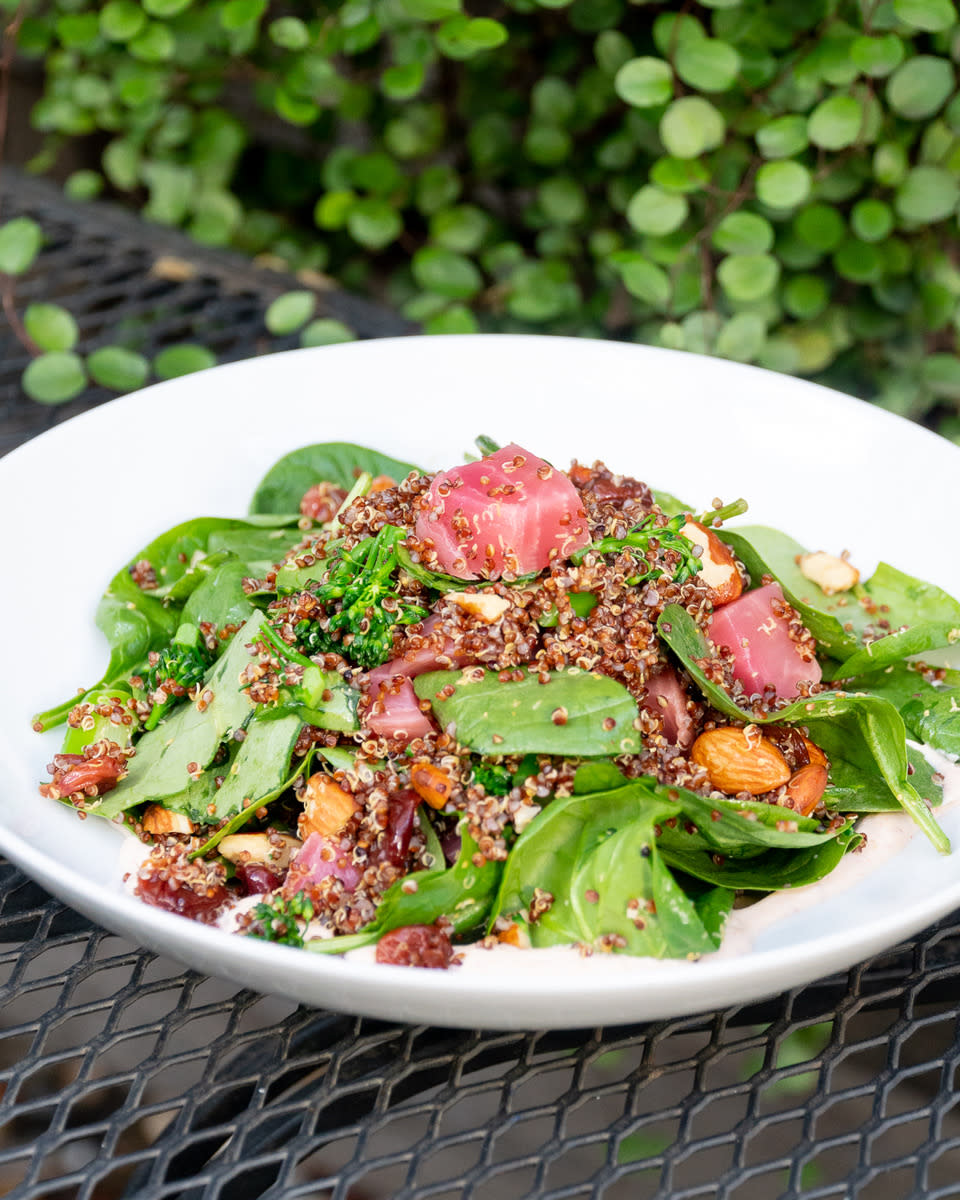 Kimio Bazett of The Golden Bear, Hook & Ladder Manufacturing Co., and Kru, said The Golden Bear is prepared to open, but the other ones will take longer.
"We're following all the county protocols: not only the six-foot distancing, but hand washing at least every 30 minutes, wearing masks, sanitizing surfaces nonstop, and using disposable menus," he said. "We just want to make sure that our priorities are the health and safety of our staff and customers."
Bazett echoed de Vere White's request that customers follow social distancing requirements, and in addition to having a staff member dedicated to ensuring cleaning protocols are followed, there will be a staff member dedicated to ensuring everyone – customers and staff – follow social distancing rules.
"Some people just don't want to do those things, on the customer side, but people have to adhere to all of these protocols – there's a whole lot of accountability we all need from each other," he said. "I'm confident Sacramento can pull it off."
While The Golden Bear will open when health officials give the nod, he said Kru is still a few weeks from opening, and Hook & Ladder is somewhere in between.
"Golden Bear has a small space and staff, so it's a little bit easier to control and implement," he said, "but at Kru, we might have 50 people working on a given night, and there's a lot more moving parts, so we are taking our time. Everything has to be done as safely as possible. We're doing our best not to take any chances."
Patrick Mulvaney, owner of Mulvaney's Building & Loan, plans to open his restaurant June 2, making use of the large banquet space next door as well as sidewalk dining under the city's Farm-to-Fork Al Fresco rules, which allow more outdoor seating for restaurants in order to enable social distancing.
"Our banquet room next door has large doors, and it's easier to space people out," Mulvaney said. "Most people will be outside, and those inside will have plenty of space. We've ordered three touchless hand sanitizing stations, and we've got three big air conditioning systems in there to help with the air movement, so there's always fresh air inside."
He added that staff will be wearing masks, and they will ramp up their normal high standard of cleaning bathrooms and hand washing to ensure staff both stay healthy and help keep customers healthy.
Reservations will be necessary, which helps Mulvaney's staff spread out the arrival of patrons to prevent people gathering at the host stand, which will also be moved outside where there is more space. 
Opening the restaurant is a departure from the new norm for Mulvaney, who over the course of the pandemic has focused not on serving food to customers, but in working with other local restaurants to provide free meals for charities through the Sacramento Family Meal program – to the tune of 80,000 meals.
Listen to "Family Meal: Patrick Mulvaney Describes Restaurants' Cooking for Those in Need" on Spreaker.
Learn more about Sacramento Family Meal in the above Visit Sacramento Podcast episode.
"Folks have been asking us, 'Are you going to open up?' and we've been saying, 'Nope – we're using your $5 donations to feed someone in Sacramento,' but now that we've got Family Meal up and running, it's time to open our restaurant again," he said, adding that the restaurant's opening won't halt Sacramento Family Meal.
Mulvaney, Bazett and de Vere White all stressed the need for locals to support their businesses and other Sacramento restaurants however they feel comfortable: 
• Follow your favorite restaurants on social media, or give them a call to see if they're opening, and what precautions they're taking.
• Have patience with the process.
• Continue doing takeout and gift cards if you're uncomfortable dining in.
• Most of all, follow the social distancing guidelines to keep everyone healthy.
"Please – the restaurants need your support," Mulvaney said. "Everyone in Sacramento is faced with this challenge, and we will build Sacramento back stronger."