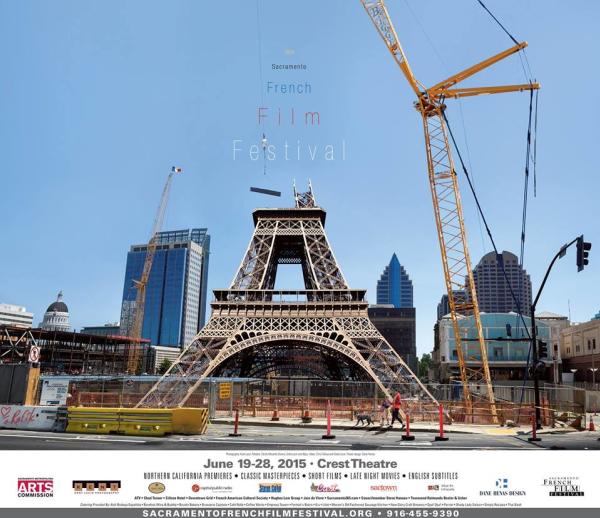 The 14th annual Sacramento French Film Festival opens Saturday, June 19, bringing French and French-produced films to California's capital in what is one of the most popular film festivals each year.
Held in the historic Crest Theater, the two-weekend French Film Festival's 2015 lineup includes award-winning contemporary French films to classics and, for the first time, a film made for French TV that will be shown in two installments.
"I think we have a great program," said organizer Cecile Downs. "Our opening film is a mix of comedy with a serious subject – I think it will be the perfect opening night."
That film is "Samba," which follows an illegal Senegalese immigrant as he strives to fulfill his goal of becoming a chef. Along with the film, there is an opening reception with beer and wine, and catering by a number of popular Sacramento restaurants.
Films run all day Saturday and Sunday on both weekends of the festival, and each is preceded by a short film and raffle drawing for various French-themed prizes.
"We're excited about our closing, too," Downs said. "It's a film from Mali called Timbuktu that was produced in France, and it won 7 Cesars, the French version of the Oscar."
Visit the Sacramento French Film Festival website for the full program.
Single tickets start at $11 per film, and there are three levels of passes – one for the opening night film and reception, one for the first weekend and one for the second weekend. More information on tickets available at the French Film Festival website.
The festival is held at the Crest Theater in downtown Sacramento's The Kay district. Parking is available on nearby streets and in parking garages. There is also a light rail stop near the Crest Theater and bike racks.