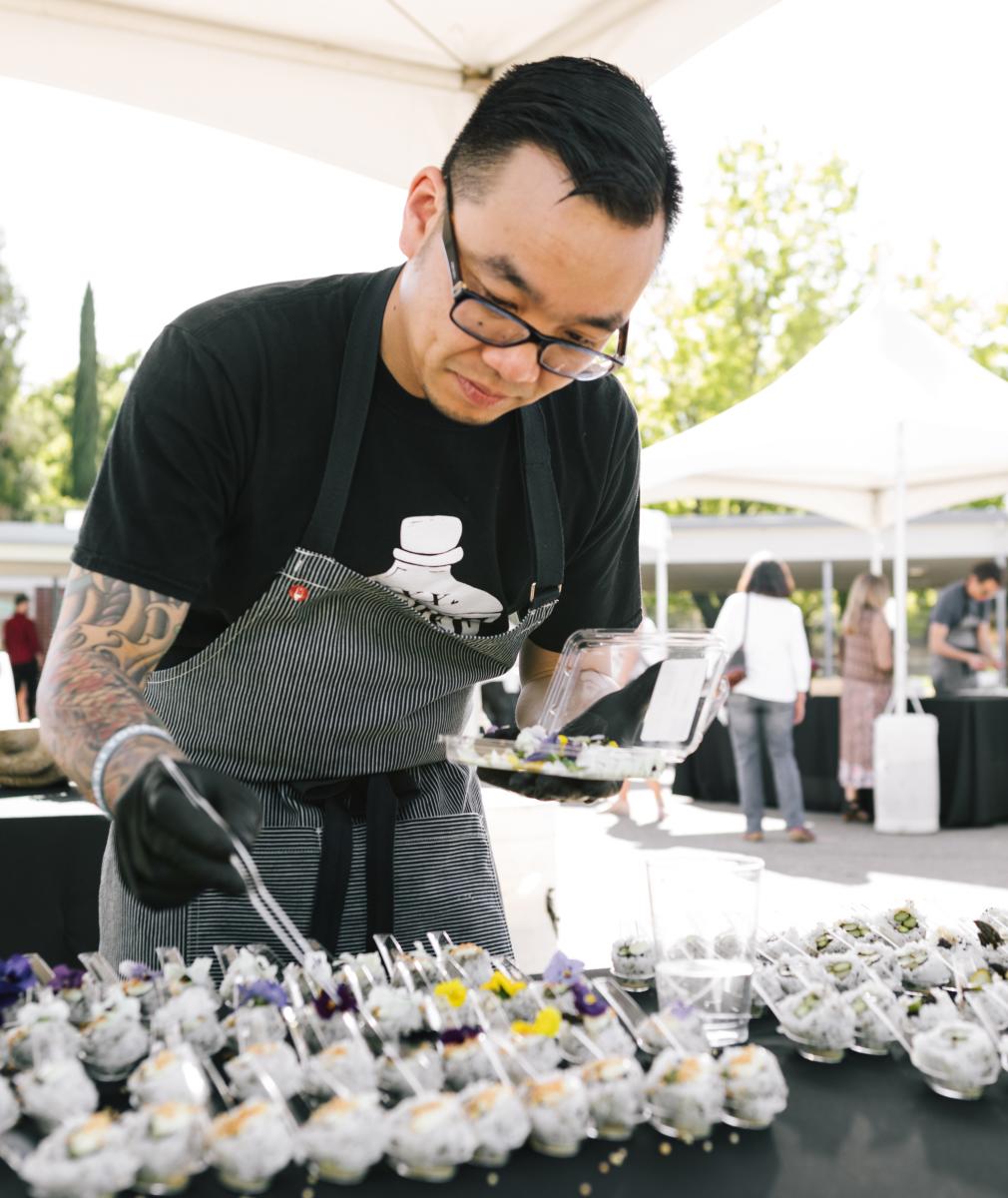 Photo by Erin Alderson
The eighth annual Sacramento Food Film Festival runs April 10-16, 2019 and celebrates food and film in America's Farm-to-Fork Capital.
Hosted by the Food Literacy Center, the festival began in 2012 to bring to the forefront films that educate about food but aren't as widely released as, say, a typical summer blockbuster.
"It's a very unique event and fun, and you get to actually experience food from some of our best local chefs while supporting a great cause," said Amber Stott, founding executive director of Food Literacy Center, which receives proceeds from the event.
With a mission to education and effect change to improve the food system, one of the festival's events this year focuses on women in the culinary industry. The film shown at the April 14 event is "A Fine Line," which explores why only 6 percent of head chefs and restaurant owners are female. As part of the event, several notable women in the industry will be present, including Chef Casey Shideler of Taylor's Kitchen, Chef/owner Amy Breedlove of Culinerdy Cruzer, Chef/owner Minnie Nguyen of Station 16, and many more. They'll be preparing bites, and women-led wineries and breweries such as Bogle Vineyards, BarmHaus Brewing Co., and more will provide drinks. The event will be held from 3-6 p.m. April 14 at the 24th Street Theatre at Sierra 2 Center, 2791 24th St.
Other films shown in this year's festival include "Edible Paradise," which follows communities planting nut trees in public spaces and degraded landscapes in New Zealand, and "The Kids Menu," which showcases people and programs who are working to make positive changes in the fight against childhood obesity.
For complete details on the films, including trailers, and the food pairings with each, check the full schedule online and purchase tickets.