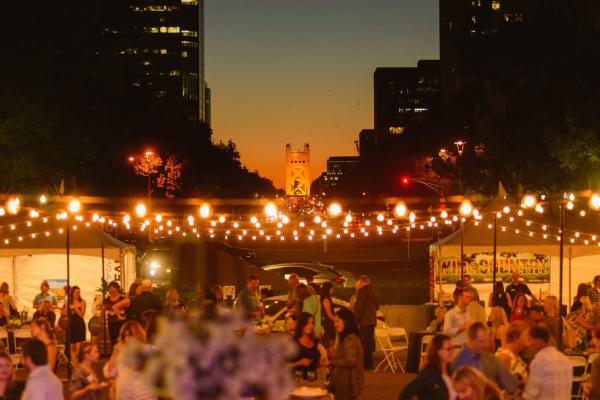 Sacramento's Farm-to-Fork Celebration in September is one of the most anticipated times of the year, and the Legends of Wine evening at the State Capitol is a highlight for many.
New for 2016, the popular wine-tasting event will move to Friday night, Sept. 16. The event will, however, be the same popular combination of local wines selected by David Berkley and Darrell Corti, local artisan cheeses, fruits and other foods, and, of course, a fantastic setting not to be missed.
Corti, owner of Sacramento's Corti Brothers market, was described by Saveur Magazine as the man "who knows more about food and wine than anyone else in the world," and Berkley is credited with creating the White House wine list.
Local eateries including Hook & Ladder Manufacturing Co. will be serving delicious bites alongside the wines, and it's the perfect venue to relax, enjoy what Sacramento has to offer the palate, and watch the sun set over Tower Bridge.
Basic Info
Time: 6-9 p.m.
Date: Friday, Sept. 16
Tickets: $65 available online
Open to those 21 or older
Legends of Wine is just one of many events to celebrate Sacramento as America's Farm-to-Fork Capital in the month of September. For a comprehensive listing of all the foodie events, check the schedule on the Farm-to-Fork website.
Staying in town during the festival? Make sure to check out these hotel specials.