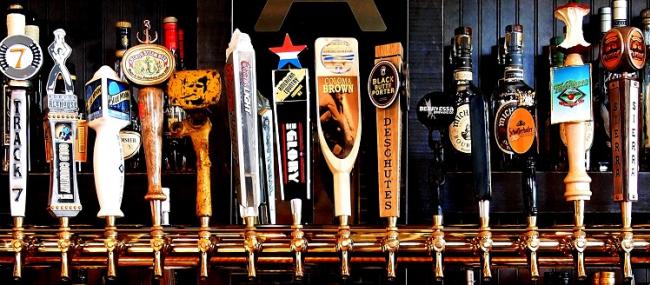 Typically the month of October is reserved for brewfests all over the world, but in Sacramento we celebrate beer year-round. With the explosion of the farm-to-fork movement in the city coupled with the nationwide resurgence of craft breweries, Sacramento is a destination for beer lovers. More than 60 local breweries operate in and around the city, and many of them source their ingredients locally, ensuring unique flavor profiles and truly local beers.
Sacramento has a long history as a beer town. Before Prohibition, Sacramento breweries took advantage of the region's agricultural bounty, making Sacramento the largest beer production spot west of the Mississippi. Today's Sacramento beer scene is vibrant, from tours of hop yards owned by local brewers to beer dinners, brew bike tours, multiple beer festivals, the Farm-to-Fork Celebration and craft brew tasting rooms.
Looking for an off-site idea? How about incorporating a beer-related festival or activity in your Sacramento conference itinerary. Your delegates will love you for it.

Sacramento Beer Week
Capitol Beer Fest
Sacramento Beer Week
Beer & Chili Festival
Bockbierfest at the Sacramento Turn Verein
West Coast Brew Fest
Grape Escape (featuring Hops)
California Brewer's Festival
CA Craft Beer Summit & Showcase
Farm-to-Fork Festival
Oktoberfest
Best of California Brewfest
Raley Field Brew Fest
Sac Brew Bike
Off The Chain Bike Tour
Dead Brewer's Tour & Old City Cemetery
Sacramento Beer Train
Ruhstaller Farm & Yard
Click here to view the Sacramento Valley Breweries map.

If you're not in town for one of the major events, there's likely still a good beer-themed event going on. Check Sacramento365.com for a full listing of Sacramento events.
To learn more about Sacramento or to book a meeting, contact us at Conventionsales@visitsacramento.com or 800.292.2334.