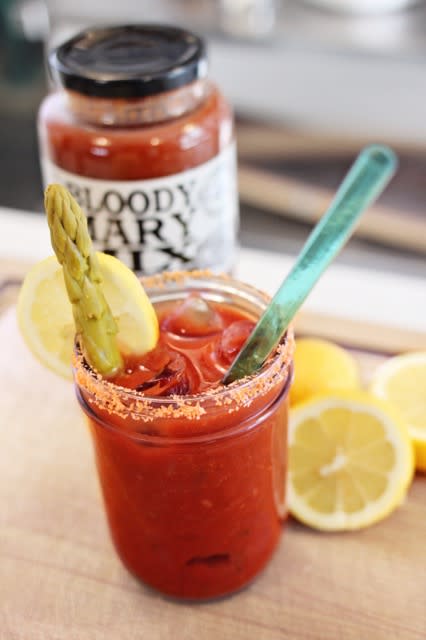 Sip bottomless mimosas and eat your fill of gourmet farm-fresh food at one long table down 13th Street in Downtown Sacramento for the inaugural Taste of Summer Bubbles & Berries Brunch prepared by Jason Poole, one of the lead chefs at last year's Tower Bridge Dinner.
Steps away from the Capitol and beautiful Capitol Park, the fountain on 13th Street will be the center of a buffet that includes:
Local Oyster Bar.
Charred Huevos Rancheros: Farmers egg, fire-roasted green tomato, Ewetopia Cheese.
Smoked King Salmon: Bagel chips, chive cream cheese, grilled flame grapes
Crepes: Strawberries, brandied cherries, apricots, blueberries, toasted almonds, vanilla whipped cream, Ibarra chocolate sauce.
Roast Leg of Lamb: Mint and cucumber yogurt, roasted baby artichokes, grilled flatbread.
Farmstead Cheeses and Salumi: Pepato, Fiscallini cheddar, bleu cheese, picante salami, salami rosa, pickled vegetables, honeycomb, blackberry marmalade.
Bakery: Cinnamon rolls, chocolate croissants, cheese Danish, gluten-free zucchini bread, blueberry muffins, mixed berry yogurt parfaits, apricot and cherry tarts, strawberry croustade, chocolate brownies, churn-style butter, preserves.
Preservation & Co. Bloody Mary Bar: House-made bacon, pickled black pepper asparagus, deviled quail egg, green olives. Additional $6 per glass
Beer: Local beer will also be included.
Bottomless Mimosas: Bogle Blanc de Blancs paired with local fresh-squeezed fruits (strawberries, blackberries, oranges).
The event kicks off at 10 a.m. on 13th Street between K and L streets. Tickets are $65 per person, include all you can eat and drink and can be purchased here. Tickets can also be purchased for the Winemakers Dinner on Friday, June 5, at the Sutter Club. View the Winemakers Dinner menu here.
*This is a 21-and-older event. We encourage guests to ride bikes to Bubbles & Berries, and all guests are welcome to use the FREE bike valet provided by Sacramento Area Bicycle Advocates.