Ready for a 'Super' Good Time!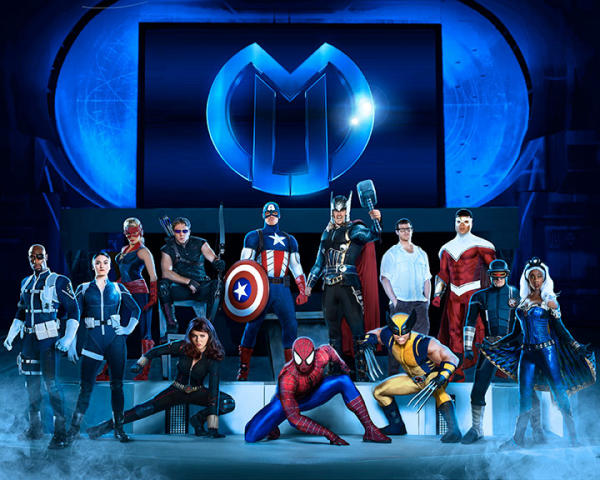 Marvel superheroes and villains will battle it out this week at the Sleep Train Arena! (Photo courtesy of Feld Entertainment.)
Not sure what to do in Sacramento this week? You could support the River City Food Bank, get down samba-style at the Old Sugar Mill, celebrate St. Paddy's Day early, or hang out with a cast of Marvel characters over the next seven days.
To learn more about these and other Sacramento365.com Top 6 Events, take a look below:
Empty Bowls; Sacramento Convention Center
Mar 9-10; Mon 5:30pm-7:30pm; Tues 11:30am-1:30pm
This River City Food Bank fundraiser focuses on art, food, and hunger in the Sacramento region.
Rapture, Blister, Burn; Capital Stage
Mar 11-April 12; Various Times
Making its 916 premiere, the Pulitzer Prize-winning play takes an unflinching look at gender politics.
Marvel Universe Live; Sleep Train Arena
Mar 12-15; Thurs & Fri 7pm, Sat 11am, 3pm & 7pm, Sun 1pm & 5pm
More than 25 superheroes and villains will battle it out in an epic battle between good and evil.
3rd Annual Brazilian Carnaval; Old Sugar Mill
Mar 13; Fri 6pm-Midnight
Shake up your Friday night by taking in the sights and sounds of Brazil's most famous festa!
St. Patrick's Day Parade; Old Sacramento
Mar 14; Sat 1pm
Celebrate the green holiday early with reenactors and cultural groups in the historic district.
Kenny Wayne Shepard Band; Crest Theatre
Mar 14; Sat 8pm
The Louisiana-born guitar prodigy and his band bring their genre-defining blues/rock n' roll to the River City.
Find more events this week and every day of the year at Sacramento365.com.

Keep up with Sacramento365.com