Cheers to Beers!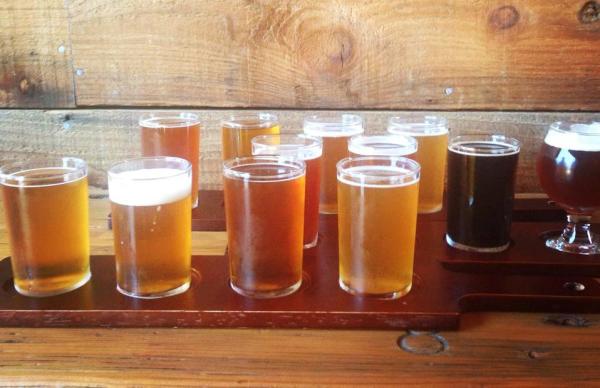 Trying to find things to do in Sacramento? With Beer Week, Mike Epps, and the Great Train show coming to town, there's plenty of fun to be had this week! To learn more about these and other Sacramento365.com Top 6 Events, take a look below:
Sacramento Beer Week 2015; Various locations
Feb 26-Mar 8; Various times
Our local beer scene will be on display at a number of 'craft-y' events around town.
2nd Annual Mandela95 Concert; Jean Runyon Little Theater
Feb 26; Thurs 7pm
Poets and musicians will use their craft to tell the story of Nelson Mandela's journey to freedom.
Mike Epps: The Real Deal Tour; Memorial Auditorium
Feb 27; Fri 8pm
The funny man will keep it 100 this Friday night at the historic theater.
Sacramento Undy Run/Walk; William Land Park
Feb 28; Sat 9am
Show off your briefs for a serious issue. Funds raised will support the Colon Cancer Alliance.
Great Train Show; Cal Expo
Feb 28-Mar 1; Sat & Sun 10am-4pm
Featuring trains both big and small, this two day expo will be the ticket to a good time.
Sac Comic, Toy and Anime Show; McClellan Conference Center
Mar 1; Sun 10am-6pm
Meet the creator of the Teenage Mutant Ninja Turtles, join costume contests & more at Sac-Con's new venue.
Find more events this week and every day of the year at Sacramento365.com.
Keep up with Sacramento365.com