Pig Out This Week!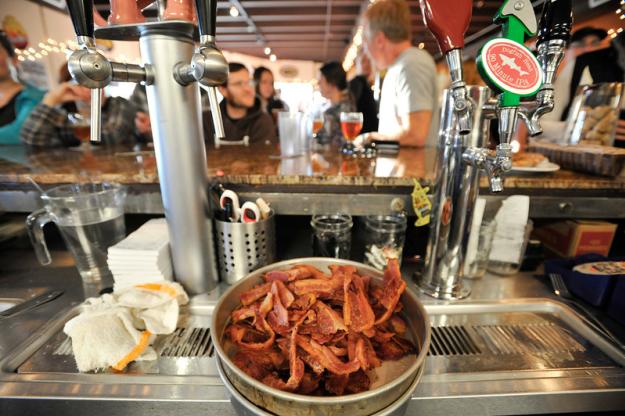 Enjoy bacon-themed eats and drinks this week during Sacramento Bacon Fest 2015! (Photo by Ryan Donahue)

Sacramento turns into a hog lover's dream with the fourth annual Sacramento Bacon Fest! If bacon isn't your main "squeeze", you can also hear country music by "The Dude", the accordion stylings of NPR contributor, Daddy Squeeze, and more this week! For Sacramento365.com's full Top 6 Events, take a look below:
Sacramento Bacon Fest 2015; Downtown Sacramento
Jan 19-25; Various times
This week bacon-based treats and drinks will take over the menus of local restaurants!
Ideation; Capital Stage
Jan 21-Feb 22; Various times
A group of corporate consultants must work together on a mysterious project in this dark psychological thriller.
Jeff Bridges and The Abiders; Crest Theatre
Jan 22; Thurs 7pm
"The Dude" and his friends will perform an evening of country music in the historic theatre.
Daddy Squeeze Accordion Concert; Beatnik Studios
Jan 23; Fri 8pm
The Prairie Home Companion contributor and offbeat musician brings his squeezebox to Sacramento.
The Dinner Detective Mystery Dinner Show; DoubleTree by Hilton Sacramento
Jan 24-Feb 28; Various Times
Everyone's a suspect -- including you -- at this tasty and witty whodunit.

Dr. Professor Tomáš Kubínek; Mondavi Center Jackson Hall
Jan 25; Sun 3pm
This certified "lunatic" combines silliness, mime, and acrobatics in this madcap performance.
 
Find more events this week and every day of the year at Sacramento365.com.
Keep up with Sacramento365.com