Start off 2015 #Winning!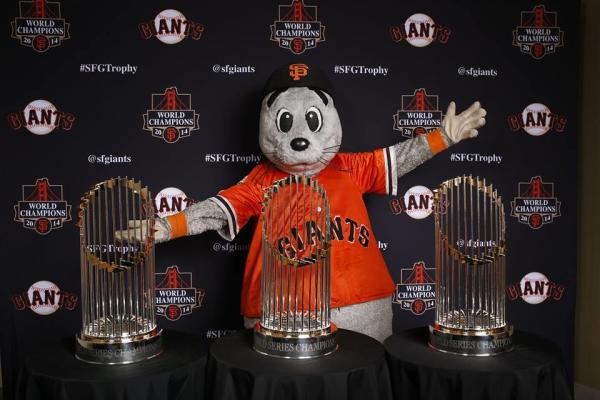 Surround yourself with greatness! Start off your new year by enjoying these heavy-hitting Sacramento365.com Top 6 Events:

San Francisco Giants Trophy Tour; Raley Field
Jan 7; Wed 4pm-6pm
To the victor go the spoils! See the Giants' 2010, 2012, and 2014 World Series trophies at the ball park.
Show Stoppers 2015 Mixer; Harlow's
Jan 8; Thurs 6pm
Artist looking to create the ultimate live music performance can mingle with industry professionals and get feedback.
Tango Buenos Aires; Harris Center for the Arts
Jan 8-10; Thurs-Sat 7:30pm
Direct from Argentina, the show is a fast-paced tapestry of seductive and dramatic movement.
Tig Notaro; Ace of Spades
Jan 9; Fri 7pm
The deadpan comic shares candid moments and observations during this rescheduled performance.
I Hate Children Children's Show; Laugh Unlimited
Jan 10; Sat 2:30pm
Magician Paul Nathan combines dry humor and tricks to keep kids (and parents) in stitches.
2nd Sat: couchbleachers; Verge Center for the Arts
Jan 10; Sun 6pm-9pm
Artist Nate Page stacks sofas to create an accessible, interactive community space.
 
Find more events this week and every day of the year at Sacramento365.com.
Keep up with Sacramento365.com