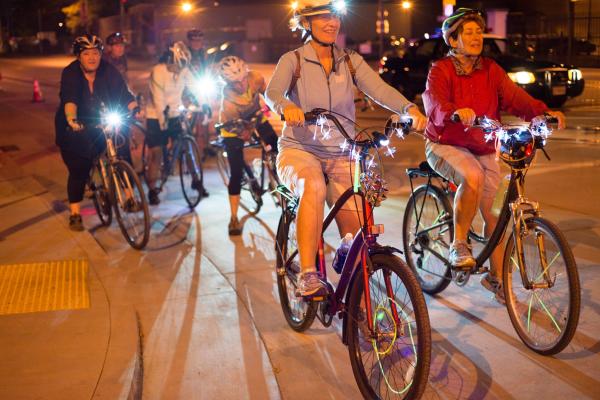 Photo courtesy of Point West Rotary Club.
 
Start of the month of August with Italian food, craft beer, glowsticks, and Neil Diamond! Find things to do in River City with Sacramento365's Top 6 Events list below:

 
---
Neil Diamond: 50th Anniversary Tour
Golden 1 Center
Wed 8/2
Joe Rogan
Community Center Theater
Thurs 8/3

Festa Italiana
Croatian American Cultural Center
Sat 8/5 & Sun 8/6
Citrus Heights Craft Brewfest and Wine Tasting
Rusch Home and Gardens
Sat 8/5
Lunar Lunacy Ride 2017
Capitol Mall Greens
Sat 8/5
Bloomsday by Steven Dietz ($9 at 9pm)
B Street Theatre
Sat 8/5
---

The uniqueness and vibrancy of Sacramento's arts scene is beaming! Join Sacramento365 and make it an arts night all July long! The bevy of artsy events happening this month is a not-so-subtle reminder of why it's such an exciting time to be living (and playing) in our region.
Find things to do in Sacramento this week and every day of the year at Sacramento365!