I was born and raised in Sacramento. I love this city, but sometimes I forget just how great some of our landmarks are. We promote Sacramento as a tourist destination every day in this industry, so it's important for our team to keep up to date with what's happening with our partners, old and new. We recently visited the Crocker Art Museum, a place I have been to many times starting in grade school on a field trip. Maybe it was our amazing tour guide, maybe it was the coolest exhibit I've ever seen there or maybe it was a combo of the two, but I left there with a whole new appreciation of the museum and, I want to share my story just in case you needed a reminder of how cool the Crocker is.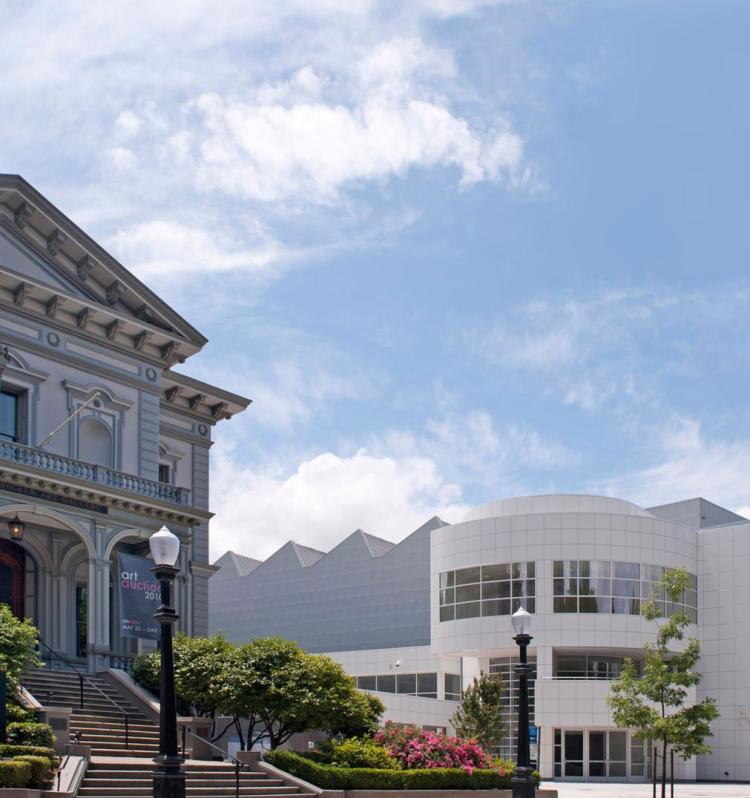 My favorite part of our visit was the Turn The Page: The First Ten Years of Hi-Fructose, a show of works by 51 diverse, "new contemporary" artists who challenge art traditions and break new ground. This one-of-a-kind exhibition honors the vision of the genre-bending magazine Hi-Fructose: to reveal the most innovative artists working today. It was colorful and different, and there was something intriguing around every corner. For guests without a tour guide, the museum has printed family guides specific to the exhibit. The moment you get off the elevator and step into the colorful room, you know it's something special. The exhibit is only at the Crocker until Sept. 17, so we suggest a visit as soon as possible.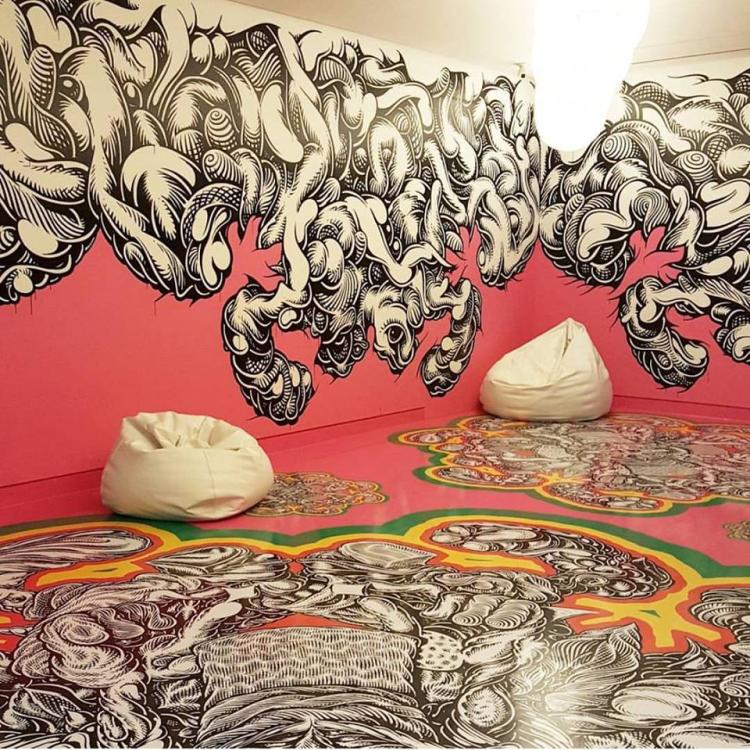 Did you know the Crocker Art Museum has a theater in it? I didn't before my tour. In fact, when we visited there was a gentleman there tuning the piano for an upcoming concert. I knew the museum had a variety of events on a regular basis, but I just didn't know the scope. There is an event for everyone: Family Fridays, ArtMix every second Thursday of the month, Jazz Night every third Thursday of the month and daily highlight tours that focus on the museum's permanent collection. Click here for an impressive list of Crocker events.
We talked about who decides what exhibits will be featured and how they obtain them. We discussed art preservation and different exhibits needing different light but how the entire museum is the exact same temperature. We learned about the history of the Crocker family and the beginnings of the museum. We left there with a vast knowledge and appreciation for everything the museum does. 
Make sure to stop by the amazing museum store for unique gift ideas. Wrap up your trip with a meal stop at the Crocker Cafe by Supper Club with a menu featuring weekly specials. For museum hours and everything else you need to know to plan your trip to the Crocker, visit the museum website.