The seventh annual Farm-to-Fork Festival in Sacramento brings the vast bounty of California's capital into the forefront in September.
Visit Sacramento produces three marquee events – Legends of Wine, the Farm-to-Fork Street Festival and the Tower Bridge Dinner – that highlight what the region has to offer, and myriad local events showcase the many aspects of life in America's Farm-to-Fork Capital.
This year has already seen a spotlight shine on Sacramento, as 14 area restaurants received recognition from the Michelin Guide, which released its first statewide guide in June. Read more about local restaurants recognize din the guide here.
Now, it's your chance to celebrate.
Listen to "Inside the 2019 Farm-to-Fork Festival with Annie Mosley" on Spreaker.
Listen to the Visit Sacramento Podcast episode with Director of Events Annie Mosley for insider knowledge n this year's signature events.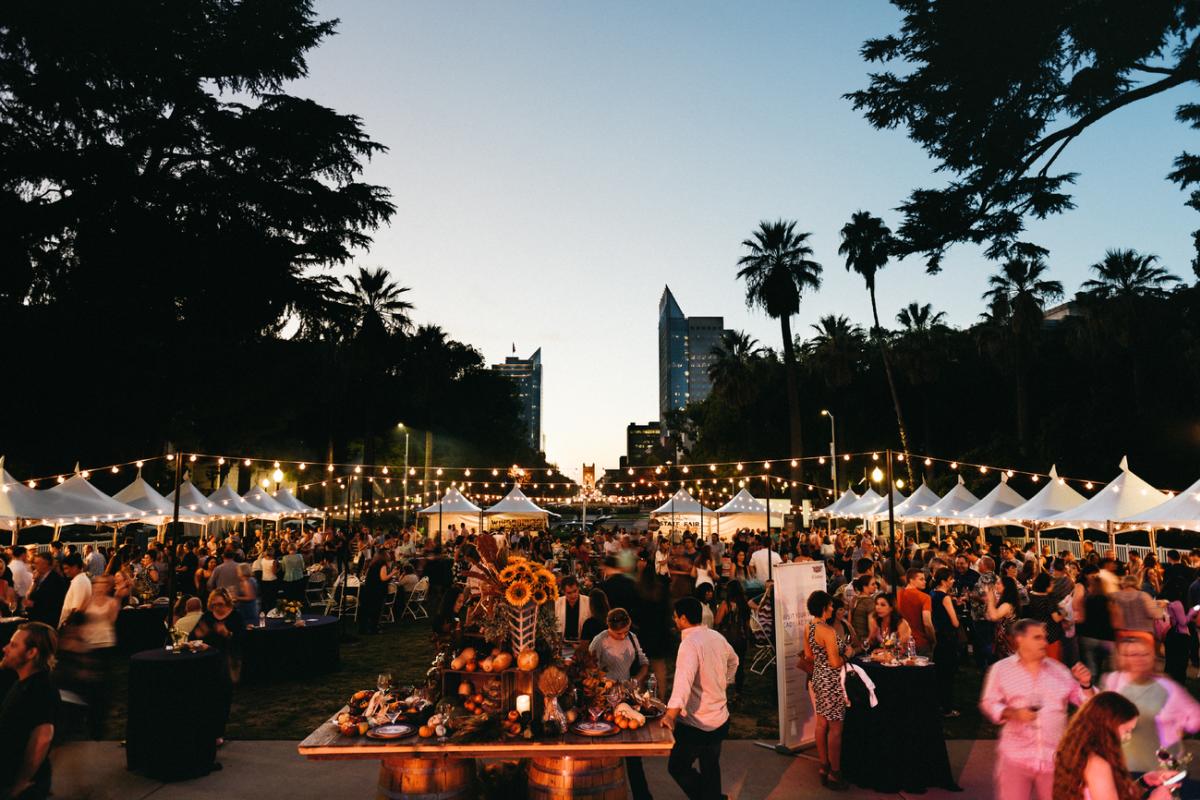 Farm-to-Fork Legends of Wine
Raise a glass to Sacramento-region wineries on the west steps of the State Capitol as the sun sets over Tower Bridge Thursday, Sept. 19. The Farm-to-Fork Festival's wine component is always popular, with wines from approximately 40 wineries selected by local wine industry legends Darrell Corti and David Berkley.
Corti's grocery store, Corti Bros., is a destination for chefs all around Northern California and beyond, and Saveur Magazine called him the man who knows more about food and wine than anyone alive. Berkley's renown led him to create the White House wine list under four presidents.
But it's not just about the wine. Cheese features heavily, with a broad selection of local varieties served in conjunction with fruits and other accompaniments.
More food options will be present at this year's event, including from Santana Diaz of UC Davis, whose risotto last year was popular with attendees, caviar from Czar Nikolai, and more.
New this year is a wine passport. Included with the cost of the ticket, this passport includes each winery that will be present at the event and offers discounts when you take it with you to the wineries themselves. Those discounts range from free tastings to discounted bottles and even discounted memberships. There's also a space to write notes so you can remember exactly what you tasted at the event and fell in love with.
Farm-to-Fork Legends of Wine
West steps of the California State Capitol, 1000 Capitol Mall
6-9 p.m. Thursday, Sept. 19
Buy Tickets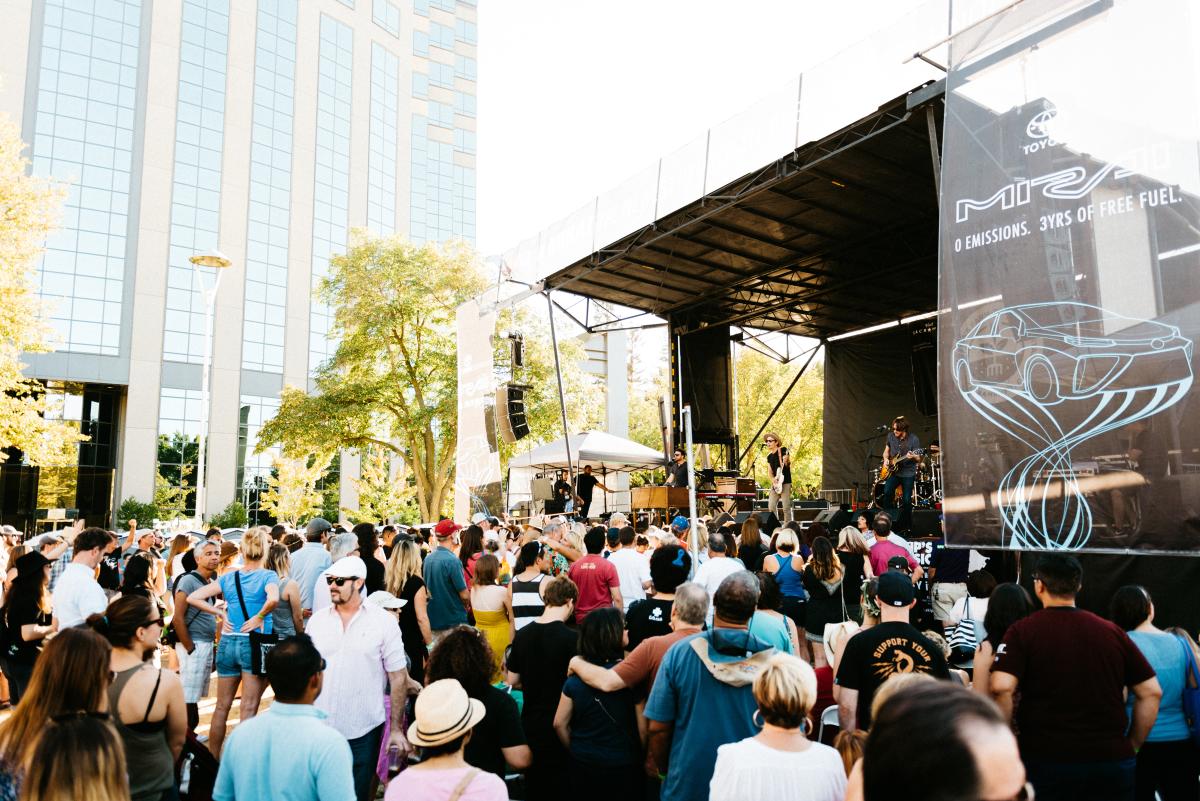 Farm-to-Fork Street Festival
The FREE two-day Street Festival is back Sept. 27-28 with a full lineup of demo stages, vendors, food trucks, exhibits and live music.
One of Sacramento's most popular events, the Farm-to-Fork Street Festival drew more than 100,000 people to Capitol mall last year, and this year's festival looks to build upon that success with more than a mile of fresh-food fun.
Kicking off Friday, Sept. 27 at 4 p.m., the live music portion of the festival on opening day features local band me&you, Barns Courtney and ZZ Ward. Wines from Clarksburg will be exclusively poured Friday night, and craft beer and cocktails will be available. The festival shuts down for the night at 9 p.m.
Saturday, the Street Festival opens at 11 a.m. for a full day of fun, and the live music kicks off at 12:30 p.m. with Nate Smith followed by Samantha Fish and headliner Lukas Nelson & Promise of the Real.
Demo stages will cover everything from how to make a cheese board to coffee brewing tips and Fresh-to-Market Beef 101.
There will also be a Sous Chef Challenge hosted by Sysco in which some of the region's top sous chefs compete in a cooking faceoff.
Admission to the festival is free, thanks in large part to longtime sponsors such as Sutter Health and Golden 1 Credit Union.
Farm-to-Fork Street Festival
Capitol Mall, Downtown Sacramento
4-9 p.m. Friday, Sept. 27 and 11 a.m.-6 p.m. Saturday, Sept. 28
Admission: Free
For music performance and demo stage times, as well as planning your stay, visit the event website.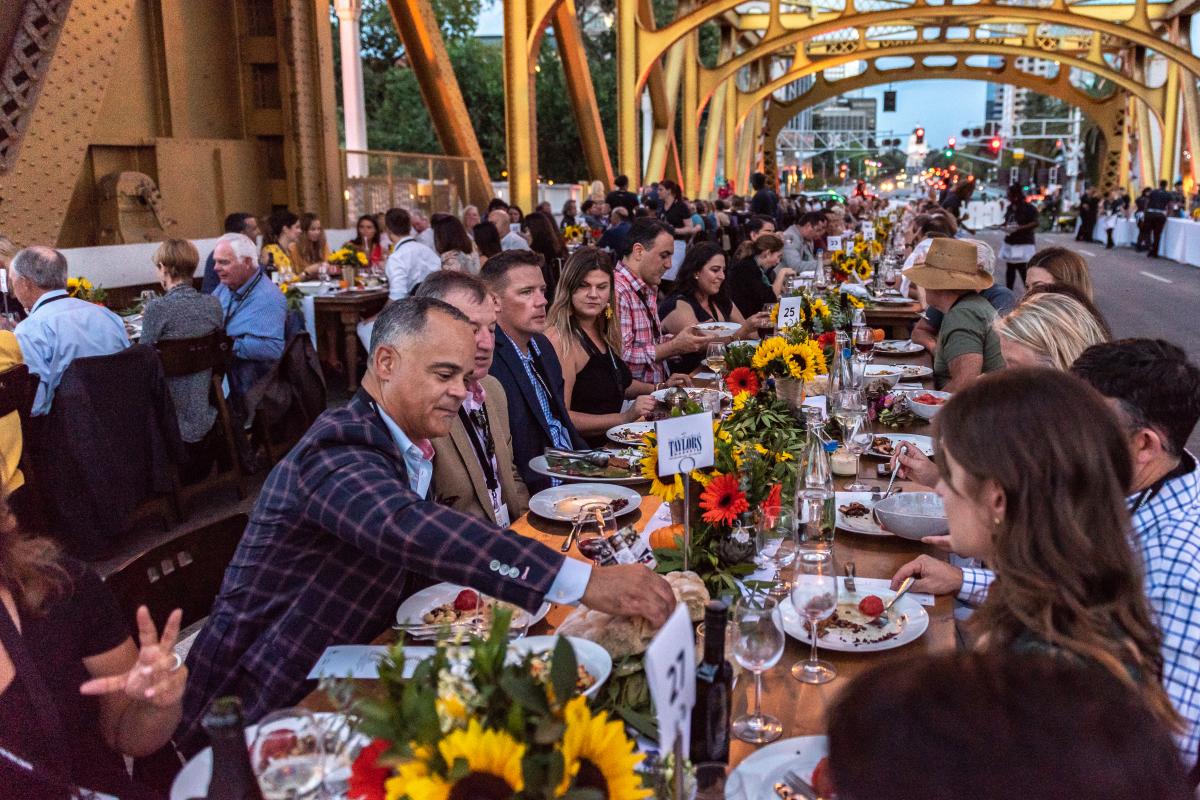 Steven Styles/Belator Media
Tower Bridge Dinner
The annual Tower Bridge Dinner showcases some of Sacramento's top culinary talent. This year, Chef Suzette Gresham of Acquerello in San Francisco – who has two Michelin Stars – is working with an all-female chef team from Sacramento to produce the dinner. Sacramento chefs include Allyson Harvie of Ella Dining Room and Bar, Tokiko Sawada of Binchoyaki, Molly Hawks of Hawks Provisions and Public House, and Casey Shideler of Taylor's Kitchen.
Learn more about the all-female team leading this year's dinner here.
While the dinner is sold out and no more tickets are available, those looking to experience the level of food produced at the event can do so by visiting the restaurants above and enjoying Sacramento's farm-fresh dining scene.
Proceeds from the dinner help fund the Farm-to-Fork Street Festival and ensure it remains free, as well as providing scholarship money for Sacramento State students who are the children of migrant farmworkers.
A Whole Month of Events
While there is always something going on in Sacramento that brings out the freshest flavors of the season, the city goes into overdrive around the harvest time. From farm dinners to wine tasting events, restaurant specials and educational opportunities, you will find something to do in September. The best place to discover all that's going on is Sacramento365, the region's events calendar.