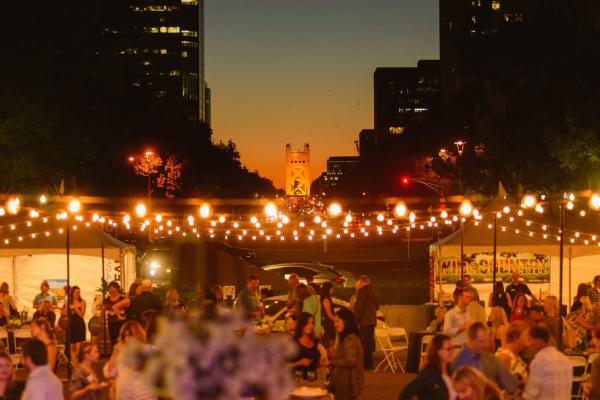 It's that time of year again - when Sacramento puts its lens on all things food with the annual Farm-to-Fork Celebration.
Declared America's Farm-to-Fork Capital in 2012, Sacramento celebrates the incredible agricultural bounty that makes it home to such a large variety of fresh local food, and the myriad events in September all work to celebrate that bounty and showcase what California's capital city has to offer.
A Host of Farm-to-Fork Events
The month kicks off with the recognition that access to fresh food is something that needs to be available for all. Partnering with the Sacramento Food Bank & Family Services, Visit Sacramento will organize a food drive that seeks to break the Guinness World Record for the most fresh food donated in a single day. Last year, Visit Sacramento organized the event that set the record with 170,923.8 pounds donated, and on Sept. 7 this year will attempt to smash it by bringing in more than 250,000 pounds of fresh food.
Farm-to-Fork Restaurant Weeks gives those dining out the chance to dig in to special menus created by local chefs that highlight in-season foods prepared n creative ways. The menu items are only available during the period, so get out and sample them while you can. The event kicks off Sept. 8 and runs for 18 days.
Farm-to-Fork Legends of Wine. This event is set on the west steps of the State Capitol on Friday, Sept. 16 and features the best regional wines as selected by two local legends - Darrell Corti of Corti Bros. Market, whome Saveur Magazine called the man who knows more about food and wine than anyone alive, and David Berkley, who created the White House Wine list and worked with four U.S. presidents. Purchase tickets online here.
Farm-to-Fork Festival. The annual festival is a free family-friendly event that runs down Capitol Mall on Saturday, Sept. 24. The scope of the festival encompasses everything offered in America's Farm-to-Fork Capital at a variety of vendor tents with, things such as local produce, a farmers market, chef demonstrations, food trucks, animals and local beer and wine for purchase. Don't miss musical headliners The Wallflowers.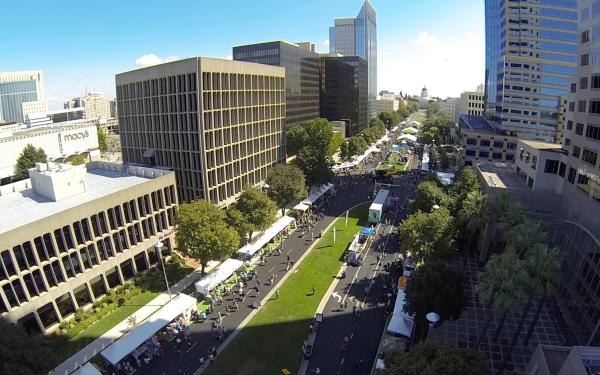 The sold-out Tower Bridge Dinner on Sept. 25 is a multicourse sit-down dinner for nearly 800 people on Sacramento's iconic Tower Bridge. Celebrity Chef Rick Moonen will join an all-star team of Sacramento chefs this year to prepare the food for the dinner, which serves as the fundraiser for all the other events produced by Visit Sacramento during the month.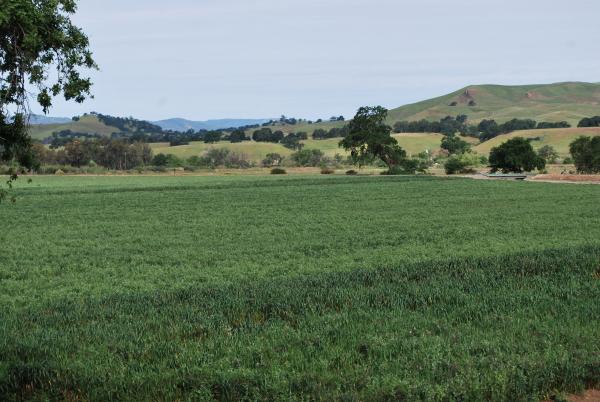 The inaugural Farm Tank Summit brings some of the biggest movers and shakers in the agricultural world to Sacramento for a conference that opens up the world of agriculture like never before. Topics run the gamut from high-level policy talks to more specific, in-depth sessions, and site visits to Sacramento locations round out the experience.
While the above events are some of the most talked-about happenings during the Farm-to-Fork Celebration, they are no means the only ones. The Feast at the Fort dinner at Sutter's Fort combines Sacramento's history with excellent cuisine, and a host of other events are listed here.