The inaugural Photography Month Sacramento is going on now and celebrates the art of taking photographs as well as California's capital city.
Organizer Roberta McClellan wanted to bring the event, popular in other cities, to Sacramento.
"It's about the art of photography, sharing photography and creating collaborations," said McClellan, who runs Viewpoint Gallery on J Street in Midtown.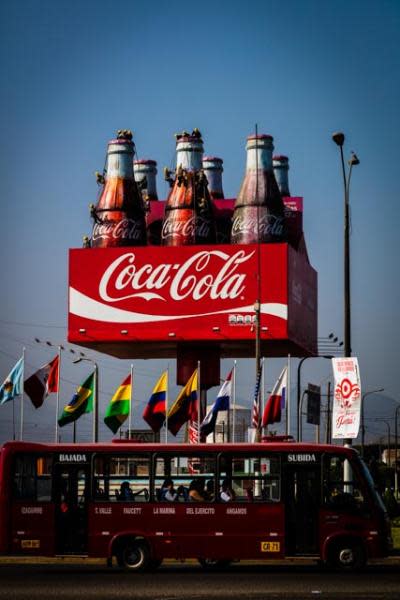 Coca Cola Mountain Climbers, Lima, Peru by Jim Faria. Courtesy Viewpoint Gallery
More than 40 photo-centric events are planned throughout the month of April.
"It's been really exciting to pull this together," McClellan said. "We've got lectures, we've got workshops, we've got exhibits, we've got activities, so whether you're a seasoned photographer, an emerging photographer, or someone who just appreciates photography, there's something for you to do."
Check the listing on the Photography Month website for a complete, up-to-date list of all the activities throughout the month.
One of the photography exhibits is at the Robert Matsui Gallery at City Hall, 915 I St. downtown across from Cesar Chavez Plaza. In addition to a display of historic cameras, there are many shots of Sacramento's buildings on the wall.
Each exhibit showcases something different, and all of them come together to celebrate photography and Sacramento.
"I'm suggesting people pick out two or three events or activities that they'd like to do in the month," McClellan said, "something different that you might not have engaged in before. Perhaps you've been to an exhibit, but maybe you haven't been to a lecture."
Photography month isn't just for those who tote around a car payment in photo equipment, either. Anyone can participate in the fun, and one of the most accessible ways is through social media, with the hashtag #PhotoMonthSac.
"We're all about curating programming that shares our artform with our community," McClellan said, "so why not take these monthlong events as an opportunity to say, 'Hey, look at everything that we're doing all the time, year round, and come on in, and be a part of it.' "