Photography Month Sacramento is returning this April, featuring a series of events and hands-on activities to celebrate the art of photography.
The monthlong celebration, which is open to everyone, including both professional and amateur photographers, features special exhibits, receptions, photoshoot meetups, workshops, lectures, photo shoot gatherings, and more.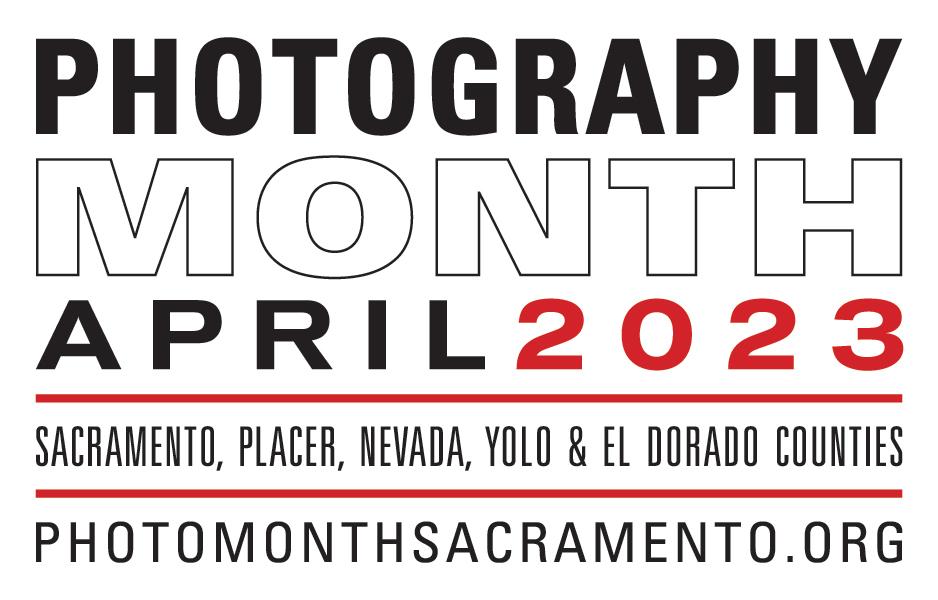 Photography Month Events:
Feb. 23 through April 2
Nevada City Winery | 321 Spring St., Nevada City
This exhibit, which began in 2019, was created by four individuals who experimented with moving the camera or lens intentionally during long exposure. As a part of Photography Month, these four photographers meet regularly to challenge, support, and inspire one another.
Sierra College Ridley Gallery: Visual Perspectives
March 14 through April 13
The Ridley Gallery at Sierra College | 5100 Sierra College Blvd, Roseville
This gallery features work by the faculty and staff of the Sierra College Photography Department.
March 10 through April 15
The Center for the Arts | 314 W Main St., Grass Valley
Presented by the Nevada County Camera Club, Visions in Monochrome features a wide range of black-and-white or monochrome landscapes, portraits, and abstracts. During this exhibit, club members will also address what makes a successful black-and-white or monochrome photography.
A Sense of Place: Grindstone Winery
April 11 & April 15
Grindstone Winery | 12700 Road 89, Esparto
Through discussion and hands-on practice in the vineyards of Grindstone Winery, Farrell Scott will guide participants through the steps of thinking, looking, and doing to help them express their narrative through visual storytelling.
West to East: Travels through Nicaragua
April 8 through April 28
CASA de ESPANOL: Center for Language and Culture | 1101 R St., Sacramento
During Photography Month, CASA de ESPANOL will host a powerful collaboration featuring photography from Roberta Alvarado and poetry written and performed by Tomas Montoya.
Abstract Photography Program and Shoot
April 29, from 9 a.m. to noon
Eskaton (Monroe Lodge) | 3225 Freeport Blvd., Sacramento
During Photography Month, The Gold Rush Chapter of the Photography Society of America will be teaching participants how to shoot the best wall art in Sacramento through a program on abstract photography and maps.
Creative Visions: A Photo Challenge
April 1 through April 29
210 N Auburn Road, Grass Valley
This exhibit from Nevada County Camera Club includes photographs of western Nevada County that incorporate fantasy, 3D, or other special effects.
Out of Orbit, Still in Rotation Photography Month Exhibition
April 1 through April 30
The Brickhouse Gallery and Art Complex | 2837 36th St., Sacramento
The Brickhouse Gallery and Art Complex will feature the work of Cheyenne Araujo and Yann Lapnet, who are both emerging artists.
April 2 through May 1
Sacramento History Museum | 101 I St., Sacramento
During Photography Month, the Sacramento History Museum will host an exhibit, showcasing a variety of photographs of Sacramento from both amateur and professional photographers.
Essential Elements: Earth, Wind, Fire, and Water
April 5 through May 6
Viewpoint Photographic Art Center | 2015 J St., Sacramento
Viewpoint Photographic Art Center will be hosting an open-call exhibit, offering photographers the opportunity to explore a diverse universe of imagery on the practical, symbolic, psychological, and aesthetic levels.
April 1 through May 6
General Gomez Arts and Events Center | 808 Lincoln Way, Auburn
In conjunction with Sacramento Photography Month, General Gomez Arts and Events Center will present Aperture 2023 Photography Show, judged by Kurt Edward Fishback. The show will present creative and innovative interpretations of photography, including both 2D and 3D works.
Visions of Wildlife: Photography of Richard Mooney
March 3 through May 26
Edward Jones | 580 Brunswick Road, Suite 200, Grass Valley
This exhibit will feature the work of Dick Mooney, a Nevada County resident who is a master of wildlife photography and showcasing the beauty and grace of animals and birds throughout the United States.
Near and Far: The World in Focus
April 7 through May 30
Gallery 625 | 625 Court St., Woodland
At the Near and Far: The World in Focus exhibit, attendees will be able to see the world with new eyes through photographs of monuments and landscapes, out-of-the-way places, or local spots.
For more information about each Photography Month event, visit https://www.sacramento365.com/event/photography-month-sacramento-2023/.
**Header Image Courtesy of: Casa de Espanol: Pachamama Coffee Growers Collective Exhibit/Maria Harrington