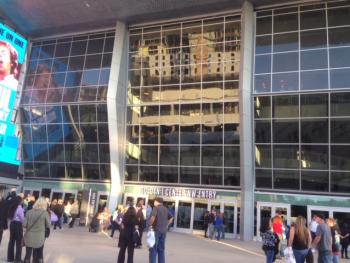 Sacramento's past is reflected in the windows of Sacramento's future.
Last Wednesday my husband and I attended the Paul McCartney concert at the brand new Golden 1 Center. It was a great opportunity to visit the arena and see what all the fuss is about.  Getting there was easy. We parked at the Sunrise Light Rail station and rode downtown. There were three agents on the platform to help people, most of whom were trying light rail for the first time. They handed out maps and told us where to catch the train after the concert, with assurances the trains would still be running after the event.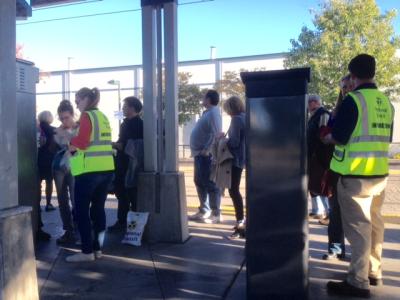 After going through a security check, people gathered in the courtyard to wait for the doors to open. That is where the new  $8 million commissioned art piece is located: Piglet, by Jeff Koons. It is a transparent structure with vivid colors and a playful shape. The word quirky comes to mind. It is a great addition to the new downtown mall. A DJ was playing Beatles music and people were singing along. And there was beer and wine for sale.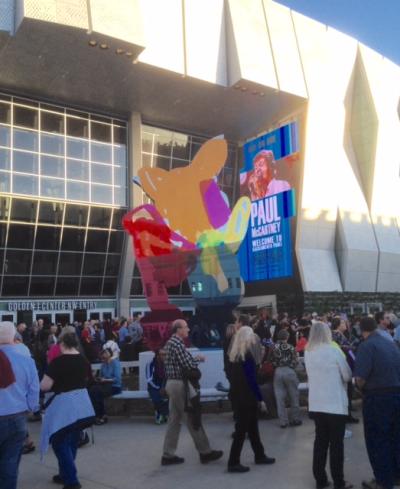 Once we entered the arena, our eyes immediately looked up to see the open lobby and the soaring ceilings. As you walk around, you notice the familiar vintage neon signs that remind us of previous downtown establishments. My favorite, of course, is the yellow and red Tower Records sign.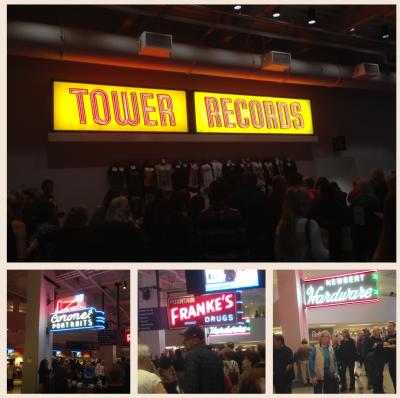 Then you see all the eating concessions. Golden 1 boasts that 90 percent of the food served will be sourced from within 150 miles of Sacramento. They call it "Farm to Court." And there seems to be sufficient restaurants and servers, as there were almost no waiting lines. Just step right up. Some of the eateries were: Mulvaney's, Cafe Bernardo, Centro, Star Ginger, Selland's and Tandoori Place. We bought a gyro and fries from Petra Greek. It was enough for two people. Very tasty.
We had what is commonly referred to as "nosebleed seats" in the upper-upper deck. But once we were seated and the show started, we enjoyed an unobstructed view from Section 220 row L. Thank goodness for Jumbotron.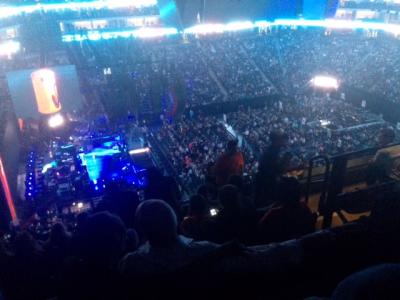 The concert was amazing. Did I mention it was Paul McCartney? He performed for three hours with no opening act or intermission. The acoustics were great - state of the art. The crowd was enthusiastic. We had a delightful evening. We will definitely attend other functions there. When we left, we exited a different door than we entered, so we were a little turned around. But there were city police and arena staff waiting by the exits to direct people.
Hopefully the arena will attract more stars. But the Kings season is starting soon, and they will draw big crowds.
Go check it out.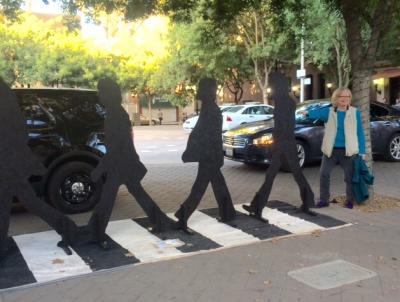 By Carol Dabrowiak