Photo by Eli Margetich.
The heart of any city can be found in its urban core. Living in Downtown Sacramento means having arts, culture and award-winning dining right outside your front door. Whether you're going back in time with a visit to the Old Sacramento Waterfront, strolling through the world-class Crocker Art Museum, enjoying live Concerts in the Park, seeing live theater productions, or dining at one of the many locally sourced restaurants in this Farm-to-Fork Capital – life on the grid offers something for everyone.
Once you cross 16th Street, trendy Midtown offers plenty of incredible restaurants, art galleries, and locally owned boutiques, among a tree-lined and bike-friendly atmosphere.
Crowned by the historic Sutter's Fort and nestled within a treasure trove of locally owned restaurants and bars, Midtown's edge, the Sutter District, is an eclectic nightlife and entertainment hub, offering foodies and night owls plenty to do on any given night out.
Downtown and Midtown Sacramento is an area laid out in a simple alpha-numeric grid. Streets that run east to west are in alphabetical order, while streets that run north to south are numerical.
To learn how you can drive, ride, bike, or walk to and from Downtown's and Midtown's many attractions, check out Go Downtown Sac and Ease Into Midtown.
Ongoing Downtown and Midtown Activities:
Ace of Spades
California Museum Exhibit and Events
Celebration Arts
Crest Theatre
Crocker Art Museum Events and Exhibits
First Fridays
Golden 1 Center Concerts
Hornblower Cruises
Memorial Auditorium Events
Midtown Farmers Market
Sacramento Antique Faire at 21st and X streets
Sacramento Kings at Golden 1 Center
Sacramento Philharmonic & Opera Season at Memorial Auditorium
Second Saturdays
Sunday Certified Farmers' Market at Eighth and W streets
Sutter's Fort State Historic Park Events and Exhibits
The Sofia Tsakopoulos Center for the Arts Concerts and B Street Theatre Performances

Restaurants:
Beast & Bounty
Biba Ristorante Italiano
Binchoyaki
Cafeteria 15L
Dawson's Steakhouse
Ella Dining Room & Bar
Empress Tavern
Federalist Public House
Firestone Public House
Frank Fat's
Grange Restaurant & Bar
Harry's Café
Hook and Ladder Manufacturing Company
Iron Horse Tavern
Kasbah
Localis
LowBrau Bierhalle
Lucca Restaurant
Magpie Café
Mulvaney's B&L
Paragary's Midtown
Revolution Wines Winery & Kitchen
South
The Red Rabbit Kitchen & Bar
The Waterboy
Urban Roots Brewing and & Smokehouse
Zocalo

Bars:
Badlands Sacramento
Bottle & Barlow
Der Biergarten
De Vere's Irish Pub
Device Brewing Company
Faces Nightclub
Fizz Champagne & Bubbles Bar
Flame Club
Flamingo House
Fox & Goose Public House
Kupros Craft House
M!X Downtown
Mango's
Punch Bowl Social
Revival at the Sawyer
Ruhstaller BSMT
Ten Ten Room
The Bank Sacramento Food Hall
The Cabin
The Depot
The Golden Bear
The Mercantile
The Shady Lady Saloon
Tiger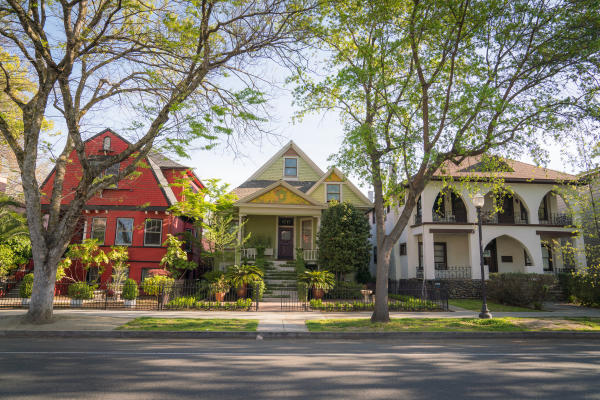 Photo by Dirt Road Travels.


Sacramento Cocktail Week
Various Participating Locations
October 14-20 | Various Times

Interested in learning about the Capital City's Cocktail Culture...or just love a stiff drink? For those of drinking age, Sacramento Cocktail Week unites local bartenders, fine spirits, fresh products, and artisan cocktails at many of the watering holes in our urban core.
For a detailed list of the refreshing fun, click here.

Sacramento Kings Fan Fest
Golden 1 Center
October 19 | Sat 12:30pm
Head to Golden 1 Center to get an up-close, behind-the-scenes look at your Sacramento Kings! Enjoy an afternoon of family fun watching your favorite returning and new players in action as they prepare for next season.

Sacramento Vegan Food Festival
Cesar Chavez Plaza
October 19 | Sat 1pm-6pm
Prepare for a 100 percent plant-based food experience in the heart of Downtown Sac! At the fest, your taste buds will go on a journey, savoring how cultures across the globe serve up conscious vegan eats.

Sac Porchfest
Boulevard Park
October 19 | Sat 1pm-9pm
Celebrate fantastic local artists, tree-lined streets, and Sacramento's beautiful architecture at Sac Porchfest! Watch musicians and comedians perform throughout the afternoon on porch "stages" in Boulevard Park, near the intersection of 21st and I streets.
The fun, free, community-focused afternoon is a fundraiser for the Mustard Seed School.

Haunted Fort
Sutter's Fort State Historic Park
October 19 & 26 | Sat 6:30pm-9:30pm
Do you feel that chill in the air and hear those distant voices on the wind? Sutter's Fort State Historic Park's Haunted Fort is on the way! Stroll the storied rooms and weathered courtyards of the fort and listen to wayward spirits teach you about life in the 1800s.

Midtown Halloween Festival & Pooch Parade
Marshall Park
October 26 | Sat Noon-3pm
You can celebrate Halloween a little early on the edge of the Sutter District with the Midtown Association! Along with face painting, hands-on arts and crafts and live music by children's music band The Hoots, the best-dressed pups and people will win exciting prizes.

Sacramento Hotels Farm-to-Fork Showcase: Challenge of the Chefs
Kimpton Sawyer Hotel
October 30 | Sat 4:30pm-7pm
Savory Tastings. Craft Beer. Local Wine. Hard Kombucha. At the Challenge of the Chefs on October 30, taste some of the freshest bites the Valley has to offer in the heart of DOCO.