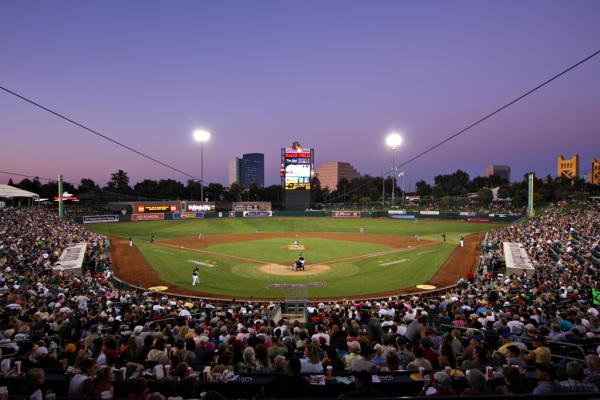 While baseball season is still a month away, you can pre-party with the River Cats for free this Sunday! (Photo by Flickr user Jerry Huddleston.)
Along with 24 "extra" hours, we in Sacramento are lucky to have a plenty of fun-filled events to help us jump-start the month of March. Among other things, you can laugh with local comedy legend Jack Gallaher, "grab a cuppa" at some of the grid's best cafes, and celebrate the end of Sacramento Beer Week at the Capitol Beer Fest. For details on these and other Top 6 Events, take a look below:
7 Homeless Mammoths Wander New England
Big Idea Theatre
Fri 3/4 - Sat 4/2
The Joke's On Me
24th Street Theatre
Fri 3/4
Caffeine Crawl Sacramento
Various locations
Sat 3/5
Sacramento Jewish Film Festival
The California Museum
Sat 3/5 - Sun 3/6
River Cats Pre-Season Party
Raley Field
Sun 3/6
Capitol Beer Fest
Capitol Mall Greens
Sun 3/6
 
Find things to do in Sacramento this week and every day of the year at
Sacramento365.com
.