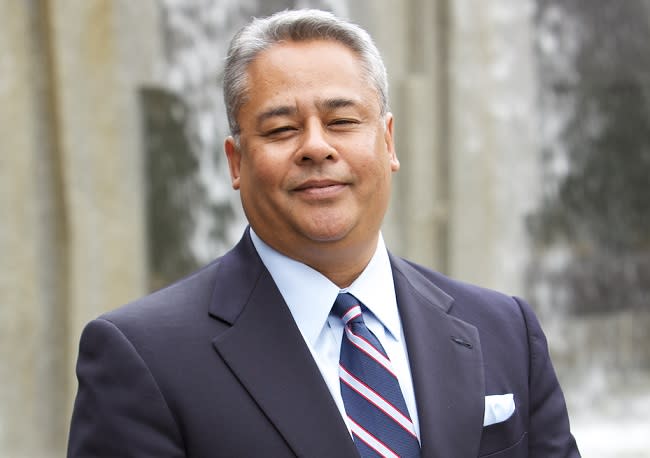 John Reyes joins the Visit Sacramento team as Chief Operating Officer and brings his years of experience in similar markets with an emphasis on ensuring the convention center expansion project not only helps attract new business to Sacramento, but also stays true to everything the organization has always provided existing meeting planners when they come to the city. Reyes will oversee the day-to-day operations of the organization.
"I believe Sacramento is a destination that is on the rise," Reyes said, adding that he worked with the leadership team in San Diego in a similar time for that city.
"The building of Golden 1 Center and continued excitement in Midtown will help usher in additional choices customers have never had in Sacramento," Reyes said. "Sacramento is expanding and getting more rooms, which gives us opportunities to attract more national association business, along with providing more options for our historical core business. I am familiar with Sacramento's customers, as I worked with them in San Diego and San Francisco so I understand their needs."
Reyes' position was most recently held by Mike Testa, who took over as Visit Sacramento President and CEO earlier this year.
"John brings a wide range of experience and perspective to Visit Sacramento," Testa said. "He has the insight of working in four previous destinations, has overseen convention center expansions and influenced the betterment of the organizations that he's worked for. His credentials, coupled with his passion for destination marketing, make him the ideal fit for our team."
Reyes got his start in the hospitality industry in 1982. In September 2011, he joined the San Francisco Travel Association (formerly the San Francisco CVB) as Executive Vice President & Chief Sales Officer, overseeing the convention sales and services teams. Prior to San Francisco, he was President and CEO of the Monterey County CVB. His previous work experience includes the Jacksonville & the Beaches CVB (Jacksonville, Florida) where as Chief Executive Officer he repositioned the CVB to Visit Jacksonville and implemented the "Jacksonville Where Florida Begins," branding campaign. He also served for 18 years at the San Diego CVB.