We know this past year has put a damper on date nights, but now that the county is more relaxed on Covid restrictions, you can grab your partner and take them out for a proper date. Celebrate your love and enjoy making memories with some of our ideas below. You can feel good that you're supporting your relationship and some local businesses, too.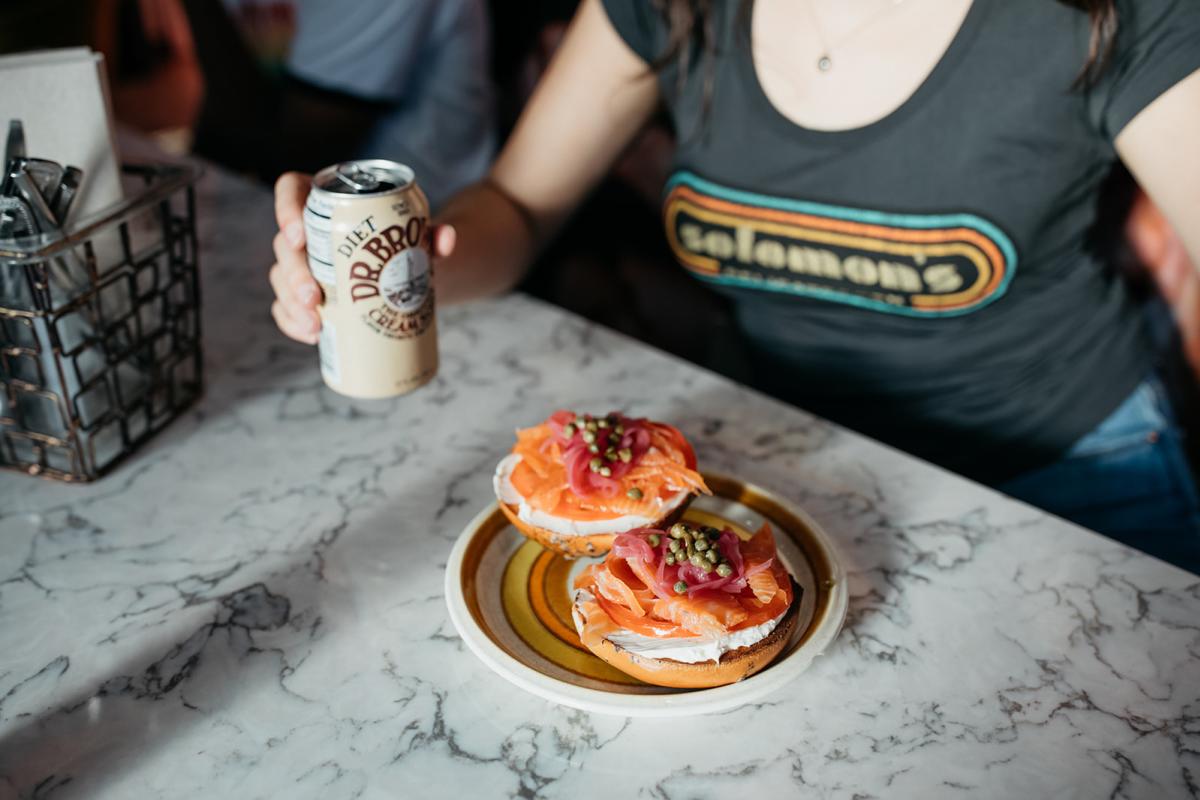 Solomon's Delicatessen
If you know anything about Sacramento, you know the impact Tower Records had on our city. Like Tower Records was, Solomon's Delicatessen – named after the store's founder, Russ Solomon – is a place with soul where culture and music are celebrated and everyone is welcome, when it's safe to do so, that is.  Until then, you can catch Solomon's' vibe with curbside pickup or no-contact delivery for you and your partner. If you accidentally sleep in, no problem. Breakfast is served all day, and you don't even have to get out of your pajamas to get it if you don't want to. No Bagels, No Life.
Walking Mural Tour/Temple Coffee Roasters 
If you're not posting selfies with your partner on Instagram, then are you really a couple? Sacramento is home to hundreds of murals worthy of a lovebird social post – or two or three. Grab your farm-to-cup coffee from Temple and head out for an art explosion walking tour. Be sure to stop by Bryan Valenzuela's mural located on the side of River City Food Bank and Shepard Fairey's mural of Johnny Cash located on the side of the Residence Inn, both of which are amazing in their own unique way. Want to create your own custom walking tour? You can do so here.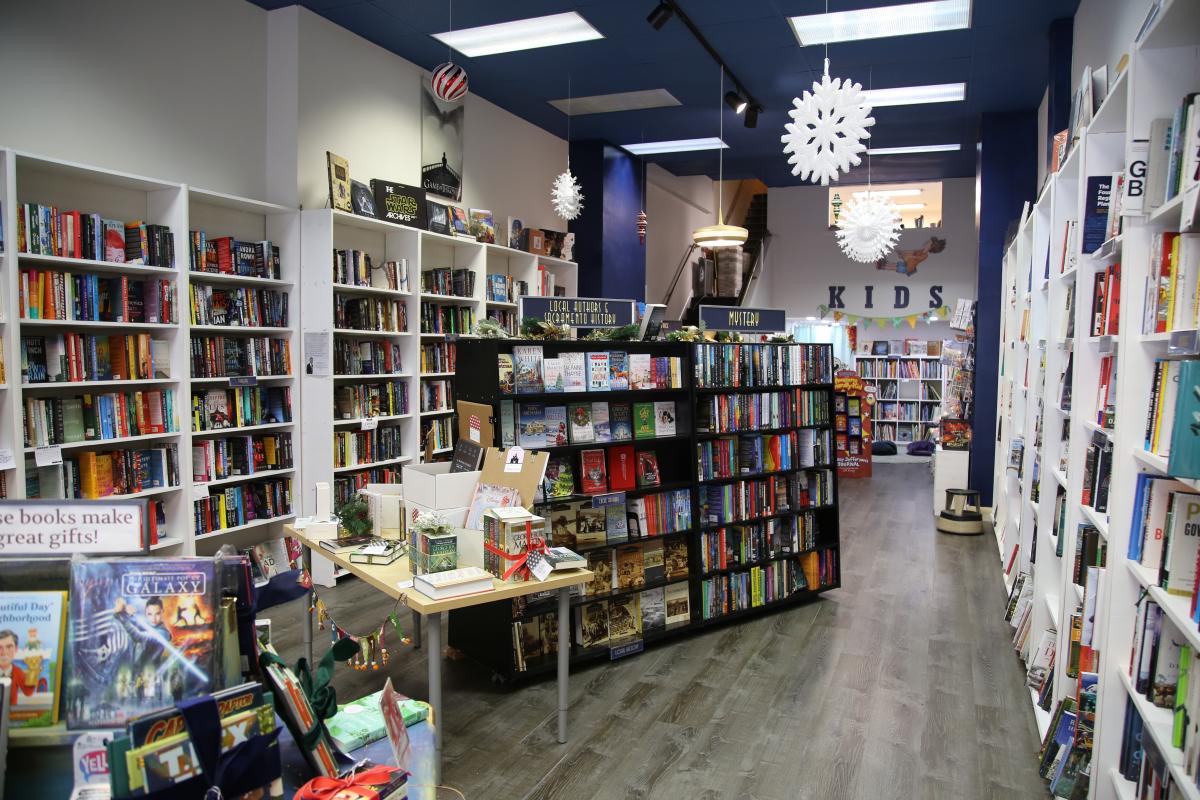 Capital Books on K 
Why not pick up a small souvenir with your lovebird and treat yourself while you're at it? A new bookstore with a downtown community feel, Capital Books on K is a perfect stop for a little retail therapy. This two-floor space is filled with brand-new books, games, puzzles and other items perfect for gift giving (or for yourself – we promise not to tell.)
Fizz Champagne & Bubbles Bar 
What kind of date would it be without a little celebration? Perhaps champagne is in order. Stop in to Fizz, where they celebrate the everyday by popping bottles. With more than 150 different champagnes and sparkling wines by the bottle and another 20 by the glass, you will not get bored. Speaking of bored, don't forget to try out a cheese board and some Fizz Fries while you're there.  Oh, and don't be upset with us when you leave a part of Fizz's Champagne Club. You know you love the bubbly life.
Ginger Elizabeth Patisserie 
What better way to keep the celebration going than with chocolate? How about a macaron? Or better yet, an apple crisp cream puff? No matter your indulging preferences, Ginger Elizabeth Patisserie has something to satisfy your sweet tooth. Who doesn't need that satisfaction during a pandemic? While you're there, pick out a few treats for your partner or for you to stock your pantry for future indulgences. I'm sure Ginger wouldn't mind if you started hoarding her treats, and the community will thank you that it's not toilet paper.
The Firehouse Restaurant 
If you haven't completely grown tired of your partner yet and are looking to up the intimacy and gain romantic points, dinner at The Firehouse is your next stop. This historical and romantic restaurant serves a multi-course chef's tasting menu that highlights the season's best flavors complete with paired premium wines that are hand-selected by the sommelier staff. Dining in their courtyard provides the most romantic and memorable couple experience.
Hyatt Regency Sacramento
There's a chance that you're exhausted from the day's adventures, but the date with your partner isn't over quite yet. Check into the Hyatt Regency Sacramento and put on your swimsuits. Sure, it's the beginning of spring and it may be a tad too cold for swimming, but the outdoor pool is heated and there's a hot tub and fire pits so why not live a little? Soak with your sweetheart and/or crawl into bed in this GBAC STAR Accredited Hotel. You can feel safe knowing the Hyatt's top priority for welcoming guests is to do it safely with your wellbeing in mind.
River Fox Railbikes
Discover one of Sacramento's newest adventures as you pedal your way down tracks on a River Fox Railbike. These pedal-powered vehicles allow you to cruise along the river as you enjoy the breeze and picturesque views from a whole new perspective. Seated for two, these railbikes are perfect for you and your partner to share a romantic experience together and a kiss or two.
Bailarin Cellars
Make sure to stop in at Bailarin Cellars where they celebrate people's unstoppable passion for life. Keep your passion for your partner alive with a scheduled wine tasting flight inside Bailarin's beautiful historic building. While you're there, check out their space with designs and artwork commissioned for various aspects by many talented local artists. Make sure to grab a few or more bottles of wine on your way out so you can continue the romance at home.