Sacramento's Crocker Art Museum is the oldest public art museum in the Western United States, bringing the historic and modern together in one adjoining complex and providing multiple meeting and event spaces to fit the bill for any corporate, association, government or private event.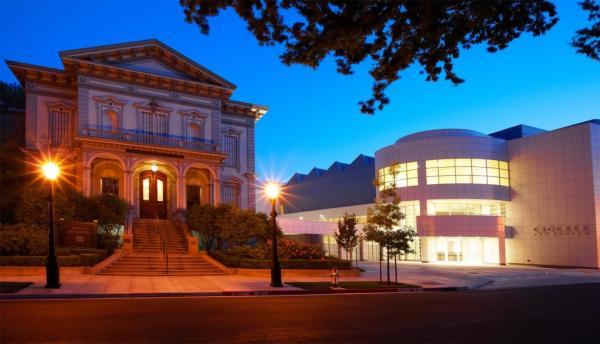 Unique Outdoor Space
The Crocker has two separate courtyards that can accommodate from 360 to 1,500 guests. If it's flexible meeting space you're after, the 1,200-square-foot Cemo Meeting Center will host up to 150 guests comfortably. 
A Variety of Interior Meeting Venues
The Crocker Ballroom provides an elegant and historic setting for any dinner or reception of up to 300 people, while the larger and more modern Friedman Court will accommodate up to 500. Also available is the 260-square-foot Setzer Foundation Auditorium as well as the most recent museum addition – the 125,000-square-foot Teel Family Pavilion. Need even more space? Rent the entire museum on select days which includes the Ballroom, Friedman Court, gallery spaces and both courtyards.
A Venue with a History
In 1868, California Supreme Court judge Edwin B. Crocker (brother of railroad baron Charles Crocker), purchased property and existing buildings on the corner of Third and O streets in Sacramento. He then hired a local architect to renovate the home into an Italiante-style mansion and design a gallery in an adjacent building to display the family's art collection. Not 20 years later, the home and galleries were opened to the public.
At the time it was built, the Crocker home was designed as a family complex that included a bowling alley, skating rink, billiards room, natural history museum, library and gallery space. The building and galleries went through several uses and reconstructions, including a 1989 renovation to the historic façade and, most recently, the addition of the modern Teel Family Pavilion in 2010 that more than tripled the size of the museum.Today, the Crocker Art Museum provides a unique backdrop to just about any type of event.
For more information on the unique venue space at the Crocker Art Museum, click here.