Situated on the west side of the Sacramento River, just across the gleaming Tower Bridge from Old Sacramento, sits minor league baseball stadium Raley Field. Built in 2000, Raley Field is home to San Francisco Giants Triple-A feeder team Sacramento River Cats, consistently one of the most successful minor league teams in the country.
Last year Forbes Magazine declared the River Cats the no. 1 most valuable minor league baseball team in the U.S., with a value of $49 million. That success is due in part, to the cat's state-of-the art stadium. Also in 2016, online publication Stadium Journey ranked Raley Field the 4th best minor league stadium in the country based on criteria including atmosphere, food and beverage, and access to the ballpark. What makes Raley Field one of the best, not only for a ballgame, but for other events as well? We'll tell you. Here's four reasons to book your next event at Sacramento's Raley Field.
A perfect location. Just a hop, skip and jump from downtown and Old Town, Raley Field is easily accessible to locals as well as visitors. Are your delegates staying at the Embassy Suites Sacramento Riverfront? They'll need to just head out to the back patio and the stadium is just a five-minute, scenic walk across the river. Headquartered at the Hyatt Regency? Still easily walkable, or at the very least a very quick an inexpensive Uber ride away.
Space, space and more space. Virtually every inch of Raley Field – from the baseball diamond, to the right field bbq to the stadium concourse – is available to rent. Need a small, but private space? Reserve the Party Suite which accommodates 35-50 people. For a large, indoor venue, choose the Legacy Club, the stadium's newest space with a capacity of 500. And then of course, there's the concourse and field when you need space for masses of people – 15,000 +. For specs on individual spaces, click here.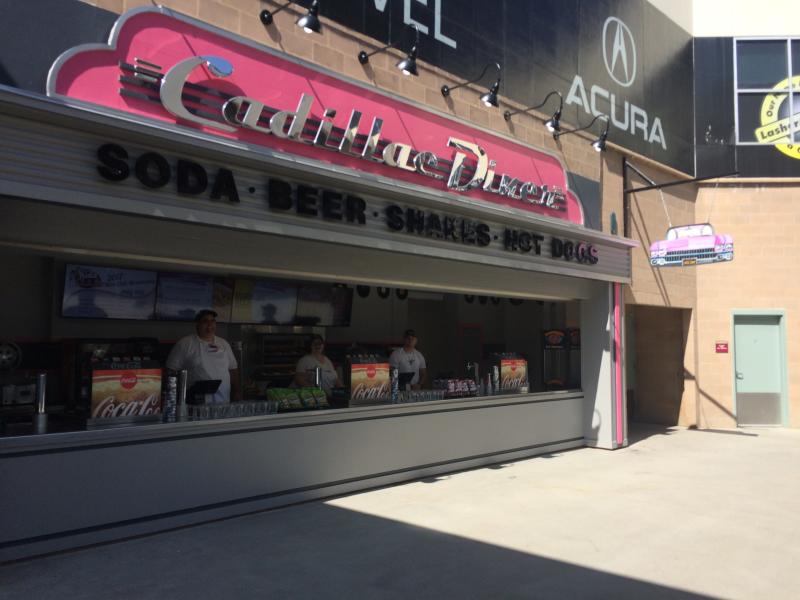 Farm-fresh food. As America's farm-to-fork capital, Sacramento is at the center of a rich, abundant food scene – and locals expect great food wherever they go, including at a ballgame. So, Raley Field has indulged us. And everyone, including you, the planners, and your delegates reap the benefits. You won't find regular "concessions" at Raley Field. Instead, you'll find themed restaurant storefronts that sell not only your average hot dog, burger and fries (all sourced from within 150 miles from the city), but you'll also find fresh tacos from Oso's Mexican Cantina, chicken fingers and fish and chips at Coop & Kennel Irish Pub, and even spiked milkshakes (bourbon shake anyone?) as well as other frozen desserts at the Sweet Spot. Catering services are also available for any size group and requests are now fulfilled in house to ensure quality and freshness. Of the plethora of food items on the menu, a couple of standouts are the local grilled corn-on-the-cob with sweet butter, house-made kettle chips, local craft beers as well as several local wines.
Kids Zone. If you're planning a family-friendly event at the ballpark, you can be assured that the kiddos in your group will have a great time, aside from a baseball game. New to the 2017 season is a completely revamped kid's area that includes a new play structure modeled after the Tower Bridge, a misting pad in the form of a mini baseball diamond for those hot Sacramento evenings, a giant baseball and glove for the climbing, and a variety of bounce houses – all free to ballpark guests.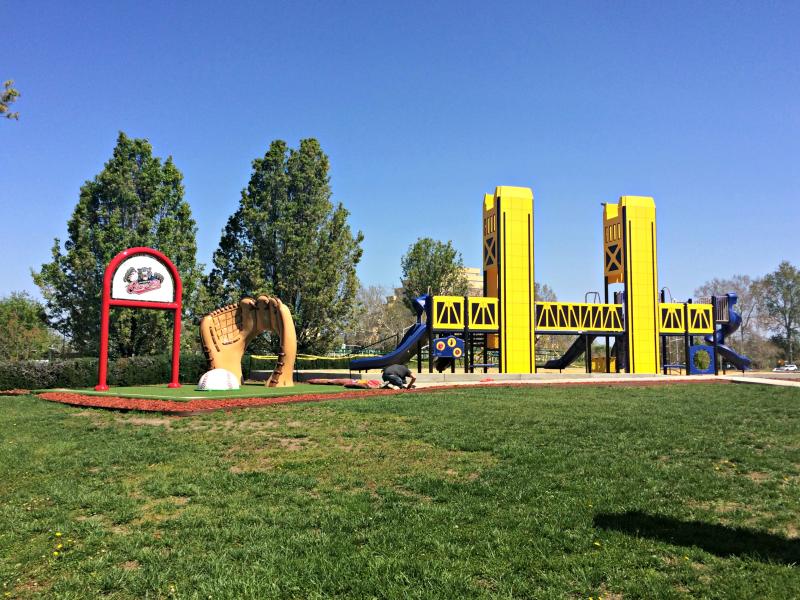 Next time you are searching for that perfect venue for your event, think outside the box and consider Sacramento's Raley Field. The proximity to downtown, the State Capital, Old Town and many hotels make it a great location. The variety of indoor and outdoor venues provide plenty of options to fit any size group, and the farm-to-fork fare offered at the stadium, both at the restaurant storefronts and through in-house catering is second-to-none.