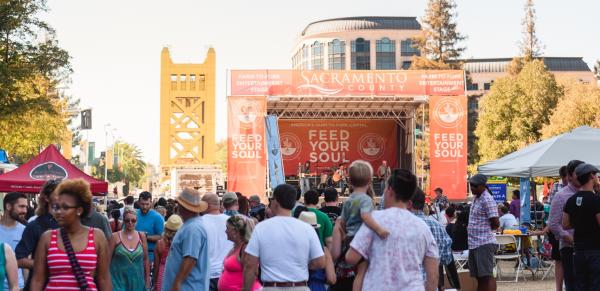 Designed to showcase and celebrate where our food and drinks come from, the Farm-to-Fork Festival brings us face-to-face with the people who are feeding our region and the world. (Photo by Octavio Valencia Photography.)
Not sure what to do this week? Well, you can read along with Elsa, laugh out loud with Tracy Morgan, and get in the farm-to-fork spirit using Sacramento365's Top 6 Events list below:
EDGE 916
CA State Railroad Museum
Tues 9/20
Tracy Morgan: Picking Up The Pieces
Crest Theatre
Thurs 9/22

ScholarShare Children's Book Festival
Fairytale Town
Sat 9/24 & Sun 9/25
Farm-to-Fork Festival
Capitol Mall Greens
Sat 9/24
Brushes and Brews
American River Brewing Company
Sat 9/24
Muscle Cars in the Park VIII
Elk Grove Regional Park
Sun 9/25
Find things to do in Sacramento this week and every day of the year at Sacramento365!
And all September long indulge and celebrate where our food comes by making it a farm-to-fork night at local restaurants and events!