invalid widget [plugins_collections_template_custom_photo_slider] [custom_photo_slider]
The Sacramento Convention Center Complex is getting an extreme makeover. The complex includes not only the convention center, but also Memorial Auditorium and the Community Center Theater, which are also used as event space. These projects will create a dynamic event district while improving the guest experience. It will allow the convention center to host more events, remain competitive with other convention centers, and generate more hotel room nights and more revenue.
The Convention Center Renovation and Expansion Project: The western half of the facility, which was built in 1974, will be replaced with new and improved space. This will add 22,494 square feet of exhibit space, meeting rooms, a new 40,000-square-foot ballroom, a new kitchen, and lobby. The new lobby will have 55-foot floor-to-ceiling windows and auto showroom doors that will allow for a more flexible event and exhibit space. The eastern side, built in 1996, will be renovated with new meeting rooms, a new lobby and upgrade the existing ballroom, pre-function and meeting space. A new 15,300-square-foot outdoor activities plaza will also be built allowing for flexible outdoor space, which can be used for exhibits, meeting space and other food and beverage events. This entire transformation will offer more than 240,000 square feet of programmable space, which includes 160,000 square feet of exhibit space, 37 breakouts, and 79,100 square feet of meeting space. Construction is slated to begin in January 2019 and will be completed in late 2020. Construction on the interior of the new ballroom will continue with an anticipated completion date of early April 2021.
invalid widget [plugins_collections_template_custom_photo_slider] [custom_photo_slider]
The Community Center Theater Renovation Project:  The theater is being completely renovated and will undergo a dramatic transformation. The building will have upgraded finishes, additional restrooms and concession areas, as well as improved accessibility and an expanded lobby. To better accommodate larger shows, the loading dock will be expanded and additional storage added. Construction will start in January 2019, and the building will close in June 2019 for interior work.
The two projects will produce an estimated 2,800 new jobs, and up to $500 million in combined direct and indirect local spending, and approximately $2.7 million in transient occupancy tax revenue. Citywide events are expected to increase from 36 to 61 by 2025.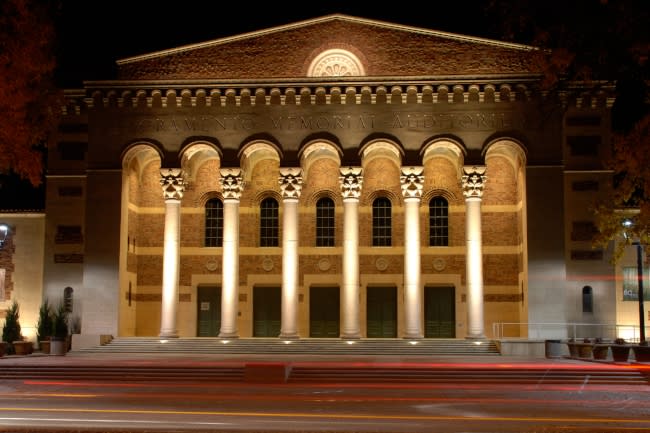 Memorial Auditorium Renovation Project: Beginning June 2018, in preparation for the temporary relocation of the Community Center Theater events to Memorial Auditorium, the city is improving the building to enhance the functionality and patron experience. Improvements include:
New audience seating at the Orchestra Level
Refurbished audience seating at Dress Circle and the First Balcony Levels
Improved lighting and rigging
Acoustic enhancements
Upgraded Audio/Visual capabilities
Orchestra shell
Temporary restrooms
Temporary loading dock area
The project will be completed in May of 2019 in time for the relocation of the Sacramento Community Center Theater events.
Click here for more information on the project. 
If you would like to sign up for weekly updates click here.
If you are interested in booking a meeting in Sacramento, contact our sales team at Conventionsales@visitsacramento.com or 800.292.2334.