All 2019 Farm-to-Fork Legends of Wine attendees will get a FREE winery passport to take with them into the Sacramento wine region for discounts on memberships and bottles of wine or complimentary tastings for a full year from the Thursday, Sept. 19 event.
New this year, the passport is included in the cost of the event, and is only available to event attendees. A note-taking section lets you write down which wines you tried for future reference and helps you keep track of the more than 30 local wineries at the event.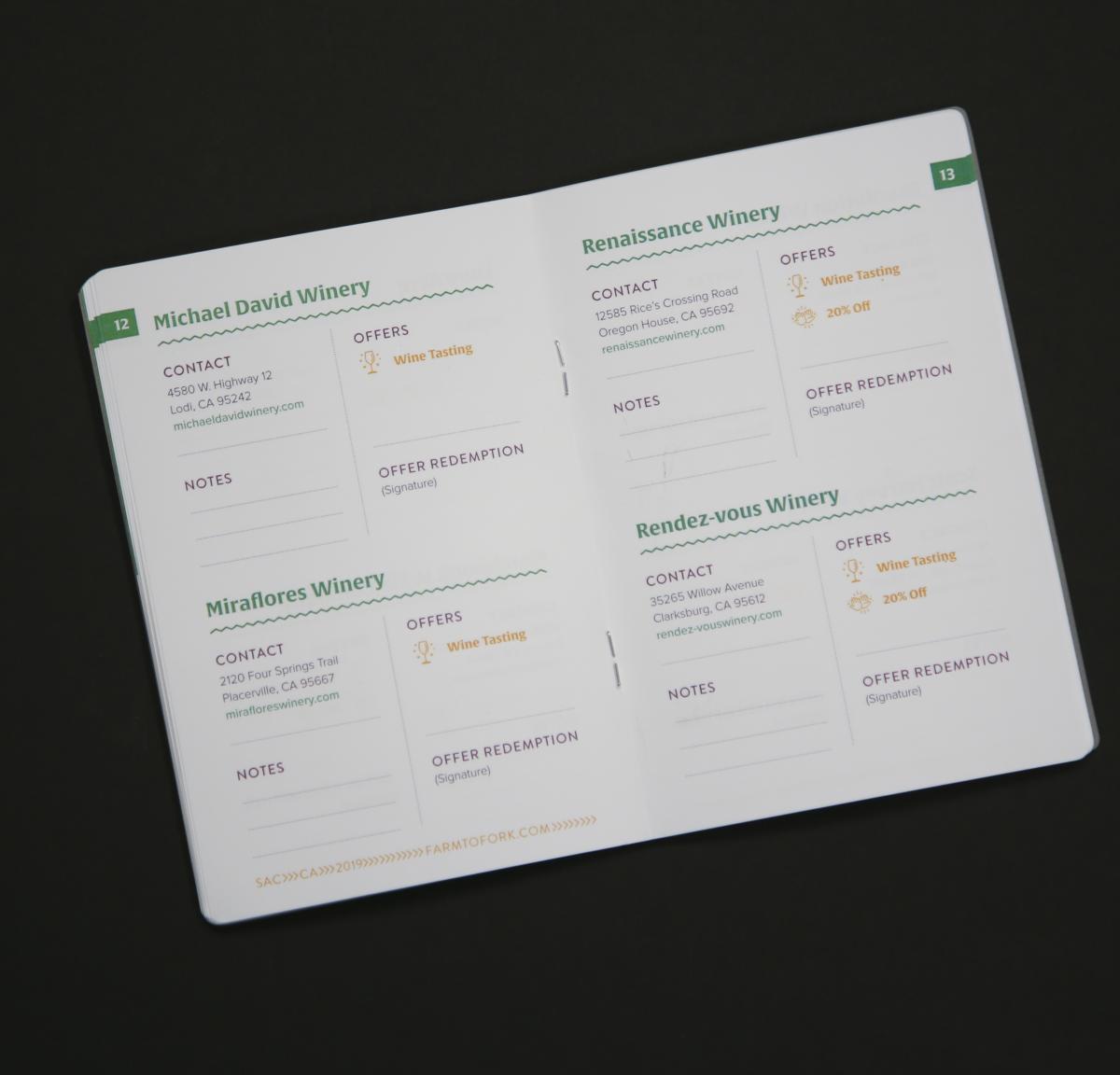 Legends of Wine is in its seventh year, with local wine authorities Darrel Corti and David Berkley selecting the region's best wineries for a night of wine tasting accompanied by artisan cheese, caviar sampling and other bites. Rub shoulders with the winemakers themselves on the steps of the State Capitol in downtown Sacramento, and get your free wine glass and passport to kick off this year's Farm-to-Fork Festival signature events.
Passport Fine Print
Passports are free to all attendees
Passports are not available for purchase - you must attend the event
There are no stamps or stickers - you automatically receive every offer listed in the passport
Discounts in the 2019 Legends of Wine Passport are valid for one calendar year following the event
Passports available at event entrance