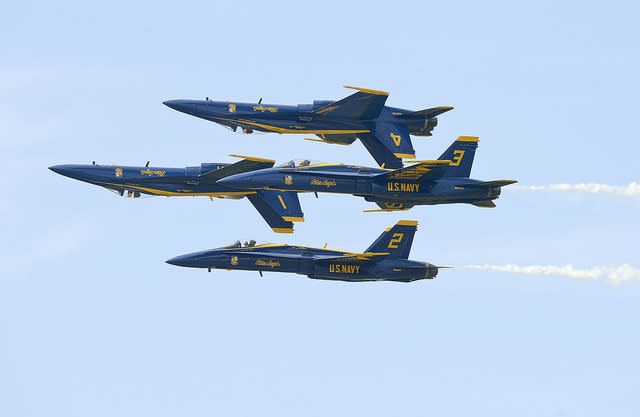 Keep your eyes on the skies this weekend at the California Capital Airshow! (Photo courtesy of the California Capital Airshow.)
Not sure what to do this week? Use Sacramento365's Top 6 Events list below for ideas on how you can explore the Capital region this first week of fall:
Sacramento Hotel Association Farm-to-Fork Fall Fundraiser
Hyatt Regency Sacramento
Thurs 9/29
NorCal Noisefest 2016
Cafe Colonial, The Colony, and Luna's Cafe
Fri 9/30 - Sun 10/2
California Capital Airshow
Mather Airport
Sat 10/1 & Sun 10/2
Sacramento Aloha Festival
Cal Expo
Sat 10/1
Elk Grove Giant Pumpkin Festival
Elk Grove Regional Park
Sat 10/1 & Sun 10/2
Brunch at the Farm
Cal Expo
Sun 10/2
Find things to do in Sacramento this week and every day of the year at Sacramento365!
And all September long indulge and celebrate where our food comes by making it a farm-to-fork night at local restaurants and events!