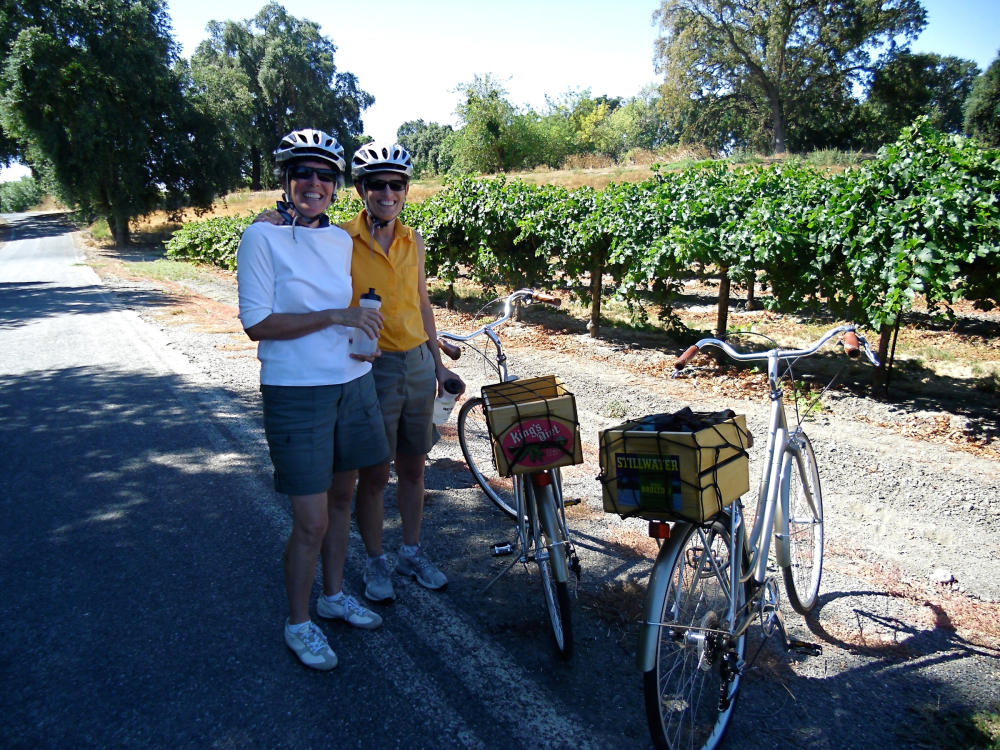 Regular conference attendees are sometimes painfully aware that traveling to a new city for a convention or tradeshow doesn't necessarily mean being able to enjoy the destination like a tourist. In Sacramento, we recommend adding an extra day to your trip before or after your work event to get some time for yourself.
Sacramento is the capital city of the largest state economy in the United States, so you'll more than likely find yourself here in America's Farm-to-Fork Capital at some point in your business travels. Sacramento is centrally located and perfectly situated as a gateway to some of the most popular destinations in California. Whether you choose to relax and enjoy the city itself or venture out to explore Northern California, we've got some great pre- or post-trip activity ideas for you to consider.
Enjoy a spa day. You don't need to leave your hotel to enjoy some relaxing "me" time. The Hyatt Regency Sacramento's Emperia Wellness and Spa offers therapeutic massage, skin care, body therapies and Infrared sauna services. Once you've enjoyed your time at the spa, you can relax poolside for the rest of the day. If you are in the mood to get outside, head to Asha Urban Baths in Midtown to enjoy a soak and massage. Asha Urban Baths brings the modern and cultural fusion of the old-world bathhouse, a center for healing and rejuvenation and a gathering place to restore wellbeing with heat and water. For just $25 you can drop in to use the Bathhouse. For a more intense experience, call ahead and book your personal retreat, which includes a massage, a wellness class, unlimited bathhouse use, towel service and a fresh-pressed juice.
Shop till you drop. Perhaps shopping rejuvenates you? Head to Old Sacramento for Gold Rush history souvenirs (for the fam back home), sample some taffy at Candy Heaven and be sure to stop in to Evangeline's, Sacramento's favorite place for novelties, gifts, costumes and more. For more upscale shopping, make your way to  Pavilions, Sacramento's premier shopping location, where you'll find your favorite stores such as Williams-Sonoma, J. Jill and Talbots. Finally, if it's bargains you're looking for, you'll want to go to Folsom's Premium Outlets, where you'll find everything from Coach and Michael Kors to Nike and Perfumania.
Catch a food festival. Being that Sacramento is America's Farm-to-Fork Capital, there's no shortage of good food and drink in the region. This means that no matter what time of year you are visiting, you'll more than likely find a celebration of local food somewhere in the region. Does your conference happen to take place in January? Then catch the Sacramento Bacon Fest – a weeklong festival that features one of our favorite foods. In April you'll want to head to nearby Stockton for the San Joaquin Asparagus Festival or enjoy the region's largest food event – the Farm-to-Fork Festival in September. There's even a festival in November –  The Mountain Mandarin Festival celebrating the Mandarin orange in nearby Auburn. To find out what food festivals are going on the rest of the year, click here.
Step outside. Sacramento is a very walkable city with level streets, lots of shade trees and a vibrant downtown and Midtown. To experience the city like a local, check out Sac Running Tours and book one of many walking or running tours offered. Do you prefer cycling over walking and running? The American River Parkway offers 32 miles of paved biking paths that cut through the city while following the beautiful American River all the way to the town of Folsom along Highway 50. And if you're looking for something a little more adventurous, the American River offers some of the best whitewater rafting in the state. American Whitewater Expeditions offers everything from half-day to multi-day raft trips for adventurers of all levels.
Taste some local wine. Sacramento sits in the center of the northern California valley where over 70 percent of the Golden State's wine grapes are grown. The Sacramento region alone has over 200 wineries. You'll want to begin your tasting experience at the Old Sugar Mill, where 10 different wineries are housed. The venue offers a customized tour including a brief history of the building and information about how wine is made followed by wine tastings. Your next stop should be Bogle Vineyards. Bogle owns and farms over 1,600 acres in Northern California, with 1,200 in Clarksburg and 400 in the Lodi appellation. The winery and tasting room are nestled in the idyllic delta town of Clarksburg and provides a perfect place for an afternoon picnic. For a closer-to-home wine experience, stop in at Downtown & Vine, just steps from the Sacramento Convention Center. This conveniently located tasting room showcases 12 different wineries every month. Sip on some wine and sample tidbits from the gourmet grilled cheese bar as the vintner provides you with detailed information about your beverage.