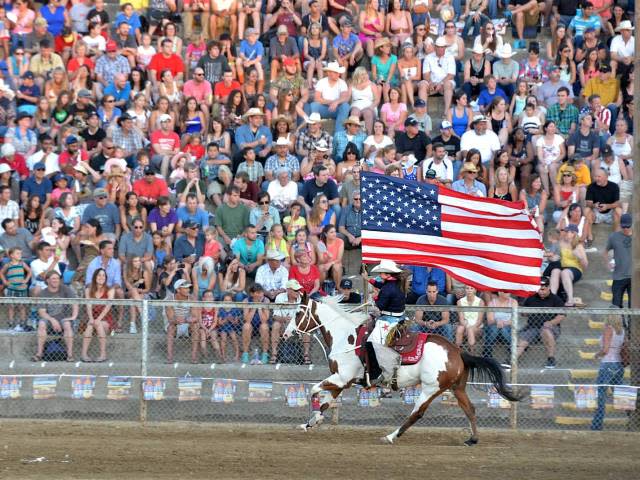 See buckin' broncos, clowns, and modern-day cowboys (and cowgirls) this weekend in Folsom. (Photo courtesy of Folsom Pro Rodeo.)

Looking for things to do this weekend in the region? Sacramento365.com has you covered! Wrap up your June with their Top 6 Events list below!
Hello, Dolly!
Wells Fargo Pavilion
Tues 6/28 - Sun 7/3
Lyle Lovett and His Large Band
Crest Sacramento
Tues 6/28 - Wed 6/29
Sacramento Shakespeare Festival
William Land Park Amphitheater
Fri 7/1 - Sun 7/31
Fishing in the City
Howe Park
Sat 7/2
Folsom Pro Rodeo
Dan Russell Rodeo Arena
Sat 7/2 -Mon 7/4
International Celebration
Fairytale Town
Sun 7/3

Find things to do in Sacramento this week and every day of the year at Sacramento365.com!
...and whether you love music, art, film, food, wine, or beer, there are plenty of opportunities for the Sacramento community to come together this June. Find ways that you can "Make It a Festival Night" here!