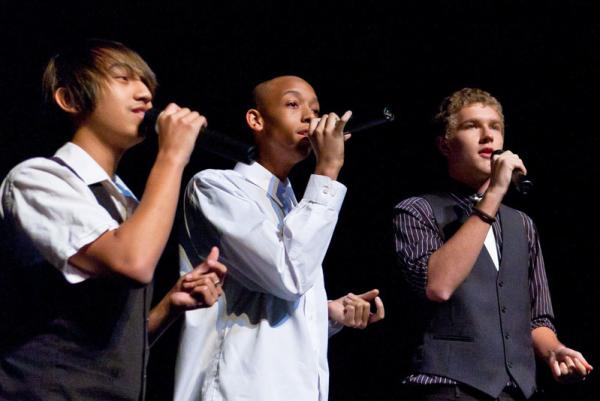 Put a little swing in your step this Friday at the Holiday Big Band Show. (Photo courtesy of Benvenuti Performing Arts Center.)

Get a rush this week with hockey, burlesque, and a good ol' fashioned battle between good and evil this week right here in the River City! For more information on these and other  Sacramento365.com Top 6 events, take a look below:
1920s Variety Show with The Darling Clementines
Tommy T's Comedy Club
Wed 12/16

Holiday Big Band Show
Benvenuti Performing Arts Center
Fri 12/18
Golden State Hockey Rush
Raley Field
Fri 12/18

Folsom Christmas Classic & Santa Fun Run
Lembi Park
Sat 12/19

La Pastorela de Sactown: A Bilingual Holiday Musical
Crest Theatre
Sat 12/19

Beatnik Craft Fair 2015
Beatnik Studios
Sun 12/20


Find things to do in Sacramento this week and every day of the year at Sacramento365.com.