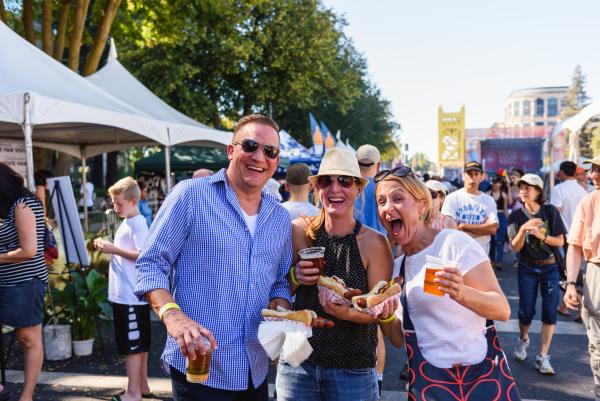 Do your delegates enjoy farm-fresh food, wine tasting, and cold craft brew?  If YES is your answer, you might consider booking your next conference in Sacramento in the month of September. Now approaching its fourth year, the Sacramento region's annual Farm-to-Fork Celebration is packed with some of the most anticipated food events in the country. Declared America's Farm-to-Fork Capital in 2012, Sacramento celebrates the incredible agricultural bounty that makes it home to such a large variety of fresh local food.
Now spanning the entire month of September, the celebration is filled with restaurant weeks, festivals, a food conference, unique wine tastings, and a food drive that already broke the Guinness World Record for the most fresh food donated in a single day! The Farm-to-Fork Festival will span a mile full of food, wine, craft beer, fresh produce, five live cooking demonstration stages, products from local producers, and live music from The Wallflowers. Celebrity chef Rick Moonen will be among the culinary experts to hit the food demo stages. This is the celebration of all that is good about living in America's Farm-to-Fork Capital.  
 Click here to view the quick guide to the 2016 celebration highlights. For more information on America's Farm-to-Fork Capital click here.