There's no shortage of family fun in Sacramento, especially in the springtime when the sun is out and the temperature is just right. Whether you prefer a thrilling outdoor adventure or a leisurely walk through downtown with museum stops, there's something for everyone in the family. From Gold Rush history to farm-to-fork fare, here are just some of the fun things you can enjoy during your stay in California's beautiful capital. 
History
Visit the Old Sacramento Waterfront for a step back in time. Meander the cobblestone streets and boardwalks for some one-of-a-kind shopping, history and sightseeing. If history fascinates you, take an underground tour and explore excavated foundations and enclosed pathways hidden since Sacramento raised its streets over a century ago. Or hop aboard a Hornblower Sacramento historic river cruise and enjoy beautiful views while hearing fascinating Sacramento stories. Don't forget the California State Railroad Museum which, along with other regional museums, is celebrating the 150th anniversary of the Transcontinental Railroad in 2019.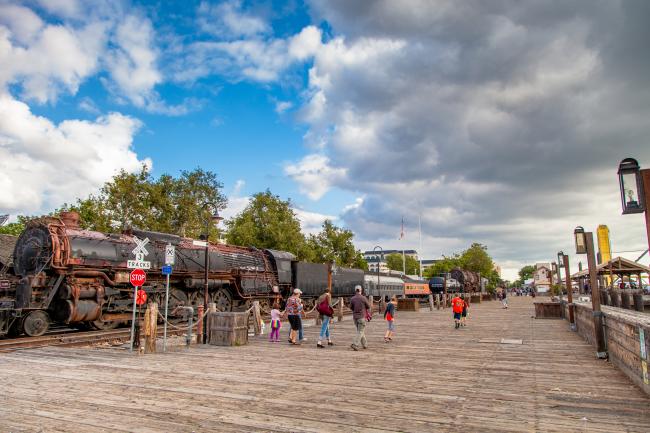 Make sure to stop by the California State Capitol for a free docent-led tour offered daily on the hour from 9 a.m. - 4 p.m. Experience California's rich history and witness the making of history through the modern lawmaking process. The docents are full of information, including fun facts about the building and those who work and have worked inside it. At this time of year, make sure to head outside to the World Peace Rose Garden, featuring more than 650 roses with more than 153 varieties, colors and fragrances. 
Outdoor Adventure
If doing something adventurous outside is your thing, we've got the family covered. Take a short drive outside downtown Sacramento, grab a paddle, hop into a big raft, and get ready for some wet, wild and adventurous fun on the South Fork of the American River with OARS. Up for riding a bike? Rent a bike from Trek Bicycle and hop on the American River Parkway - Jedediah Smith Memorial Trail or just cruise through downtown, Midtown and the surrounding neighborhoods.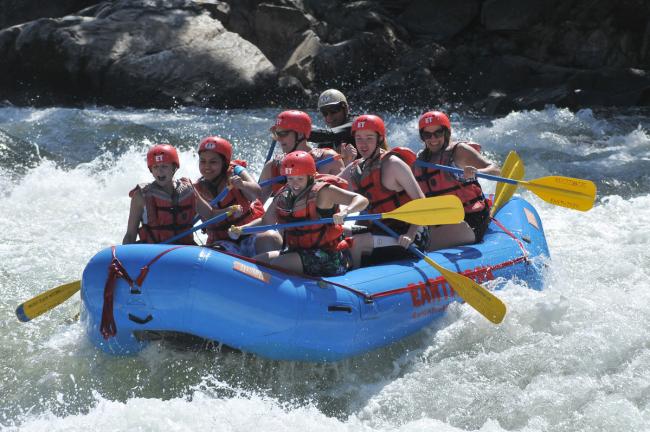 For a one-stop shop on all water-related activities, head to the Sac State Aquatic Center on beautiful Lake Natoma. Rent a stand-up paddleboard or windsurfing board or take a kayaking class and have some fun on the water. 
Farm-to-Fork
Farm-to-fork adventures go way beyond the plate in the Sacramento region. Whether on foot or by bike, on the farm or down the street, there are countless options to give you a taste of our food and agriculture. The whole family can enjoy Local Roots Food Tours, a great way to connect to diverse restaurants, chefs and shop owners, the great history of the city of Sacramento, and even the local farmers who provide the ingredients.  
May through October, you can find a farmers market in the downtown/Midtown area five days a week. They are filled with local goodies, fresh-grown fruits and veggies, flowers, nuts and food vendors. Sample your way through the market enjoying pluots, strawberries and melons grown locally.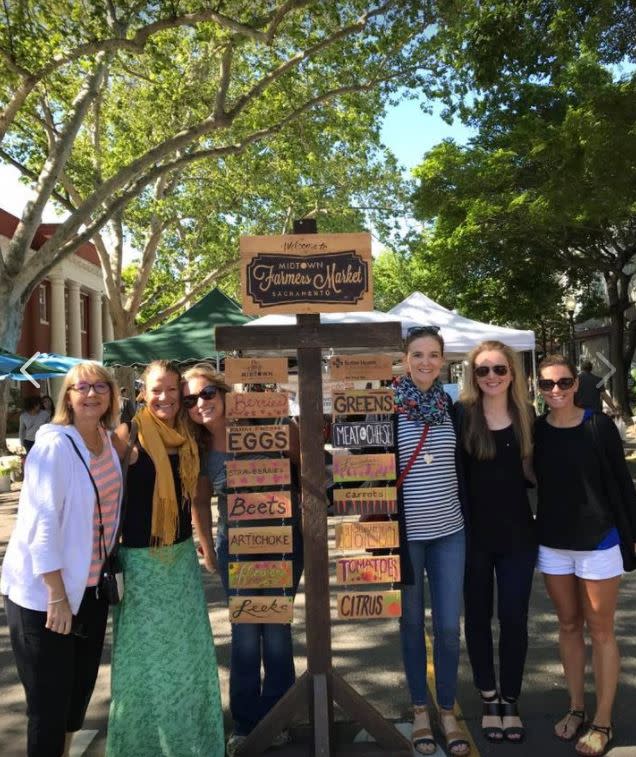 Bring the whole family out to Soil Born Farms for activities, tours and classes.  This working farm features organic fruit and vegetables, local honey, eggs, jams, baked goods, herbs, flowers, special products from local farms and unique and practical gifts for the cook and gardener. Guided tours are available by request, and self-guided tours are free to visitors Monday-Saturday, from sunrise to sunset.
For more ideas on creating your family adventure here in Sacramento, check out our Visitor's Guide.