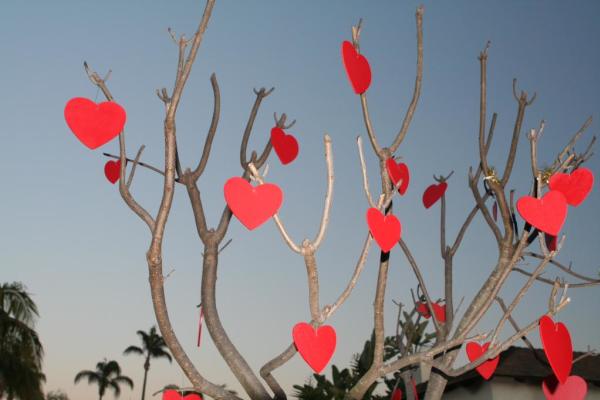 That lovely-dovey feeling is in the air. Whether you call it Valentine's Day or Single's Awareness Day, February 14 is almost here. If you're in the mood for, searching for, or perhaps trying to avoid love this week, Sacramento365.com has curated a few outings that get you in the mood for the Hallmark holiday.
 
DINNER AND A MOVIE
Valentine's Dinner at Dawson's
Hyatt Regency Sacramento; Sat 5:30pm-10pm
Treat your Valentine to a romantic five-course dinner for two at Dawson's. Be sure to save room for champagne and dessert.

The Rocky Horror Picture Show Valentine's Edition
Colonial Theatre; Sat 9:30pm-12:30am
Give the gift of cult cinema celebration! Witness The Rocky Horror Picture Show as it was meant to be experienced — with a live shadow cast.

MY FUNNY VALENTINE
Love Approximately Valentine Show
CSz Sacramento; Wed 8pm-9:30pm
The Rhyme Syndicate will be sharing words and laughs that relate to the heart and love during this unique hybrid poetry-improv collaboration.
I Love You, You're Perfect, Now Change
Sutter Street Theatre; Thurs 7pm, Fri & Sat 8pm, Sun 4pm
This hilarious musical revue pays tribute to those who have loved and lost…and to those who have fallen on their face at the portal of romance.

SINGLE AND READY TO MINGLE
Valentine's Singles Safety and Self-Defense Clinic
Various Robinson's Taekwondo locations; Fri 6:30pm-7:30pm
Don't miss this chance to kick up your heels and shout with other singles interested in fun, fitness, personal safety and serious self-defense.
Valentine's Day Singles Bike Bus Tour
Midtown; Sat 7pm-10pm
This low-pressure, speed-dating event aboard the Off The Chain bike-bus stops at several venues featuring all-inclusive beverages and tasty treats.

SHOW THE KIDS SOME LOVE
Make Your Own Heart Mosaic
Arcade Library; Wed 4pm
After hearing a fun Valentine's Day book, kiddos of all ages can create a sweet project that is perfect for gift giving.
Mega Family Valentines Dance For Everyone
Southpointe Christian Center Auditorium; Fri 7pm-11pm
Time to get the whole family dressed up to enjoy a fun filled night of dinner, dancing, and a whole lot of family fun.

HAVE YOURSELF AN ANTI-VALENTINE'S DAY
An Unlucky Valentines Celebration
Starlite Lounge; Fri 8pm-Midnight
With three hard rock bands and a drag queen taking the stage, this anti-Valentine's Day bash is as punk as it can get.
Sacramento Autorama
Cal Expo; Sat & Sun 10am-9pm, Mon 10am-6pm
Sometimes chrome is where the heart is. Rev your engines at this custom car extravaganza, featuring the latest hot rods, pickups, motorcycles, and street machines.
Need more inspiration? More (anti-)date ideas can be found on Sacramento365.com's Holiday Events page. And if you want to have a local romantic rendezvous, you can find Valentine's Day packages and restaurant deals on VisitSacramento.com.
Find more events this week and every day of the year at Sacramento365.com.
Keep up with Sacramento365.com